At Auto Shanghai 2017, Chinese automaker Geely launches its LYNK & CO global car brand in China, introducing an all-new model – the Lynk & Co 03 Concept – a bold and sporty sedan. Geely has also confirmed here in Shanghai the introduction as a production model of the LYNK & CO 01.  Presented as a prototype at the LYNK & CO global brand launch in Europe last year, the 01 – a tech-laden SUV – will hits the market later this year. 
The 03 Concept offers a unique LYNK & CO twist on the classic sedan look – it maintains the convention of an upright C-pillar and a defined boot, but with a strongly angled D-pillar to create a smoother silhouette, resulting in a much sportier profile.  This look is balanced with carefully considered proportions of height, length and breadth to ensure the distinctive LYNK & CO design language is clearly communicated.  Achieving this without compromising interior space and the all-important leg and headroom factors has been at the forefront of the 03 Concept's design. 
Particular attention has been paid to the details on the 03 Concept, with the signature LYNK & CO style of LED daytime running lights sitting high on the bonnet, and distinctive parallel horizontal lines down the length of the hood to reinforce the car's front profile.  The sleek roofline is further accentuated with yellow-bronze lines separating the roof and body both physically and visually.
The car has a share button, enabling the owner to provide others with access to the vehicle via a shareable digital key. Via the LYNK & CO app they control, monitor and share their car from a smartphone – or directly from the car.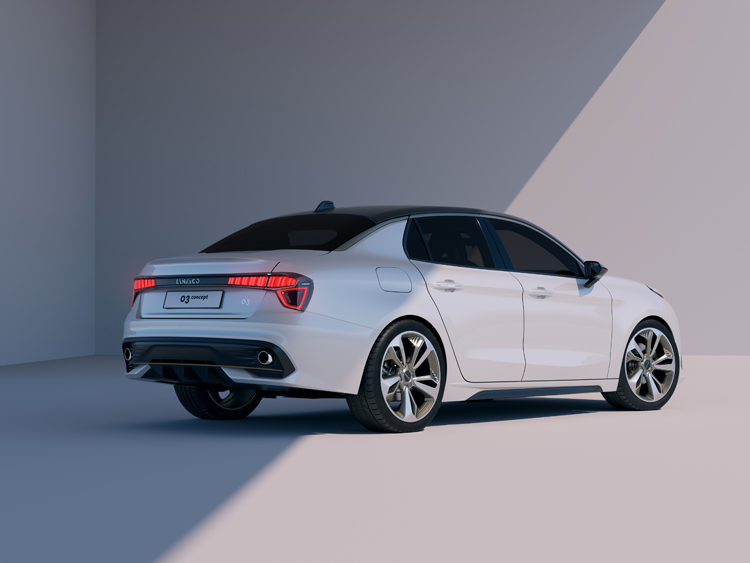 The 03 Concept has been in development for more than two years, and in keeping with the brand's commitment to doing things differently, is the second model debuted, following the 01 shown in October.  The 02 will be revealed in due course, completing a three-car line up when the first LYNK & CO models go on sale later this year.  Further models are also in development, and will follow the 01, 02, 03 nomenclature. 
LYNK & CO products are designed and engineered in Sweden for the global market, with the first models going on sale in China later this year, followed by Europe and the U.S. in 2019.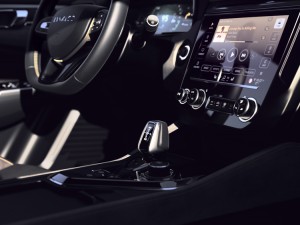 all images courtesy of LYNK & CO