This is a very important topic worth hundreds of hours of pondering on for business managers and heads of the personnel department. Which is better? Material or Non-material motivation? What motivates employees the most – appreciation or money? 
We can answer that question rather quickly because there is a growing consensus among business owners and leaders that cash incentives are not enough to drive employee motivation. Business automation tools are some of the services offered by software developers that you can use.
So, what we're saying is you give your employees the monetary compensation that they deserve in exchange for their hard work, but don't be stingy as well on the side of non-material rewards. 
Why Money Alone Is Not Enough
Money matters, and people want more of it. But it's not just about money. Why? 
Cash programs lack the power to motivate
You gave your employees a raise, and you told them "do your best". Without a particular target for the request or the command, there's a risk that they will try a bit harder, but then get tired of doing exactly that. 
Do people normally show their payment to people they meet? Hardly so. But what about awards? When your employees receive corporate awards and trophies or a certificate of appreciation for a job well done, the next thing they do is show off these awards and tell people how proud they are of their accomplishment.
With awards, you say to them: "you are important and you are a big part of our success". 
Many people think this way, exactly this way. Money goes to all directions after workers have received it, and it seems nothing of it is worth that much. 
Say for example, you received $50 as compensation for your work, and spent it on different items. In contrast, think of a piece of merchandise, bought in bulk at $50 per piece. In perception, the latter gives more value, a lot more value. 
Giving your employees rewards such a restaurant meal for two or a half-day holiday for free can go a long way in terms of increasing their satisfaction in the job.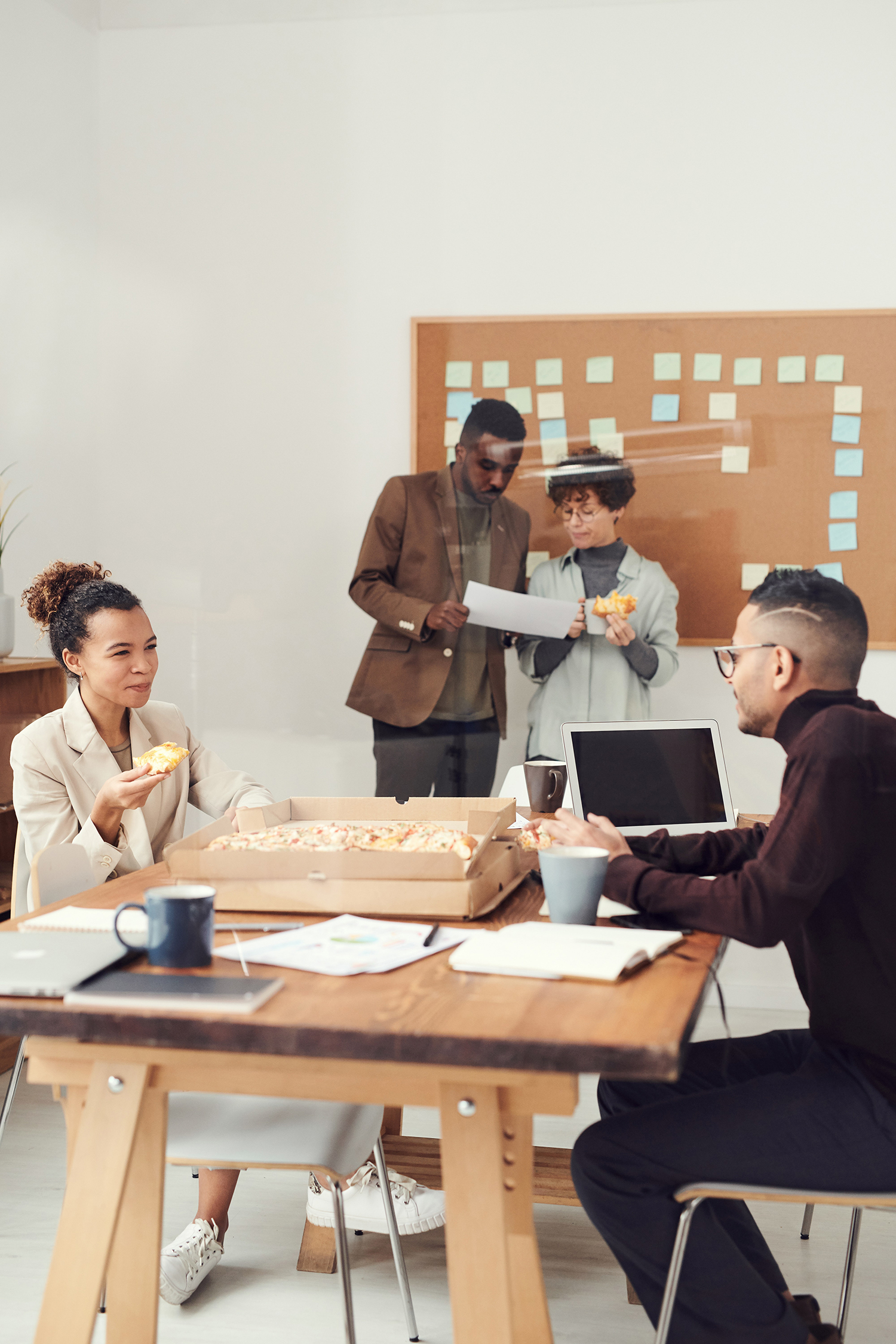 Suggested Non-material ways to Keep Your Employees Happy
Here are some awesome ways to get your employees excited about their work:
Staff Members Are Allowed to Take Pets to Their Workplace
No less than industry giants are doing this – Airbnb, Amazon and Google. These companies believe that doing so will help their employees not to miss their pets at home, and they don't worry about how their pets are doing while they are away. 
As a result, work efficiency is improved. One more benefit from doing this is that pets cheer up co-workers who don't have their own pets. The giants are doing this, so why won't you? 
Correct and Complete Tools
There are many tools that can help improve employee performance. You can check out collaboration, communication, and time management tools that now flood the market, but choose the ones that are compatible with the nature of your business operation. Ask your employees for specific requests on tools that can help them the most. 
These developers aim to enhance workflow management, which allows clients to transform hours of work into a few clicks. 
Effective Communication
A well-established communication between top management and employees can increase their motivation. Would it be possible for your workers to have the phone number of the owner of the company? 
Research suggests that doing that allows employees to personally share new ideas. You give your workers your email account and also your phone number, and as long as they don't bother you for no reason, give them a bit of your time to listen to them. 
Don't worry. Your employees will call you only when they think that solving certain problems require your attention. This is a very powerful way to motivate them. 
On other powerful ways to enhance communication with your team, click here.
Recognition of the Impact of Your Employees' Contribution and Letting Them Know
Good workers feel good about their work, but if their work goes around unrecognized, they will feel bad about it. They will feel there's no point in working hard and they will switch to producing the minimum and get by. 
Show that you care to know what your employees are doing and acknowledge them for the positive impact that they have for your company.