In his 'Spring' exhibition at Carpenters Workshop Gallery in London, Mathieu Lehanneur takes us into a world of flux. The works in the 'Spring' exhibition seem to hesitate between solid, liquid and gaseous. They appear to be suspended mid-transformation in a poetic state of metamorphosis. Following his Liquid Marble installation, Lehanneur has taken this technique to sculpt a series of aluminium and marble tables.
For the 'Liquid Aluminium' and 'Liquid Marble', Mathieu Lehanneur used a 3D special effects software created for the film industry. Each table is comprised of a single piece of hand-polished marble and aluminium that produces a surreal effect, appearing as if they had been frozen in time, in their liquid state.
''There is always a kind of disappointment when the material becomes fossilized in its natural state. The bright and bubbling lava crystallizes into black pebbles, the incandescent glass paste neutralizes and cools off… I tried to revive the matter and make it walk the opposite way. Towards a return to life'' says Mathieu.
The exhibition also features other pieces, like the Les Cordes chandelier, which features a tangle of looped glass tubes. The Spring exhibition is being held at the Carpenters Workshop Gallery, and is open until September 30, 2016.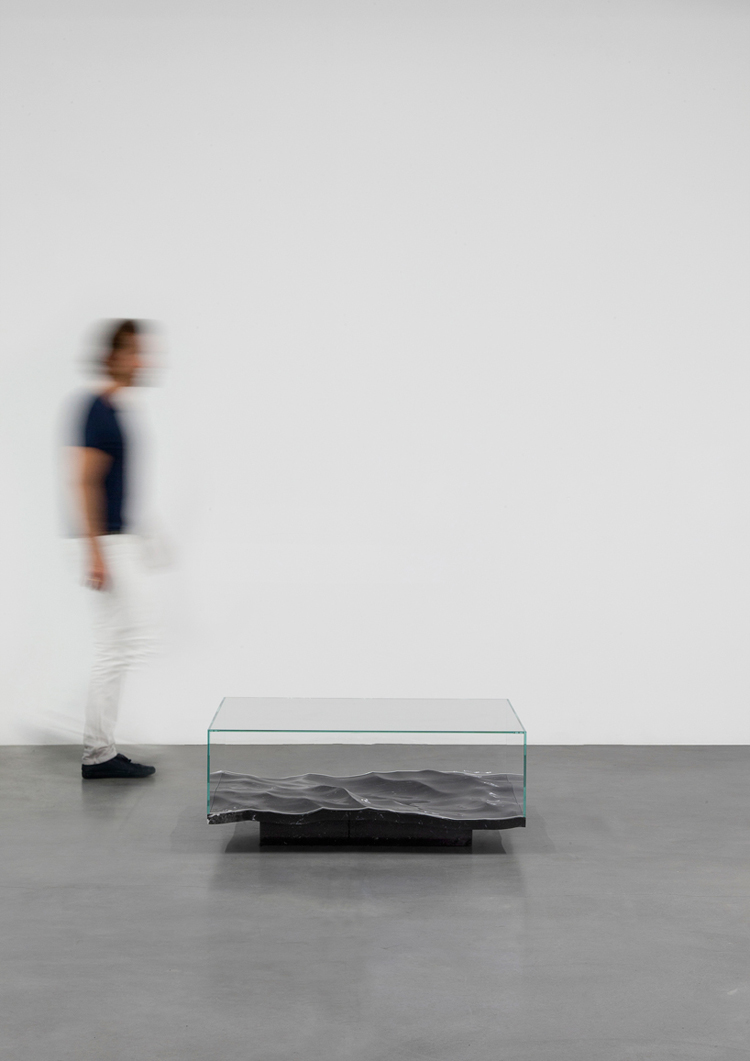 all images courtesy of Carpenters Workshop Gallery