BMW has unveiled at this year's Concorso d'Eleganza Villa d'Este a special concept: the Mini Superleggera Vision. This exclusive interpretation of an open-top two-seater was created by MINI and Touring Superleggera, the tradition-steeped design and coach building house based in Milan.
The MINI Superleggera Vision is on the one hand a classic roadster, a compact and agile two-seater, expressing the most minimalist and emotional style of motoring; and on the other hand its electric drivetrain gives the car distinctly modern driving dynamics.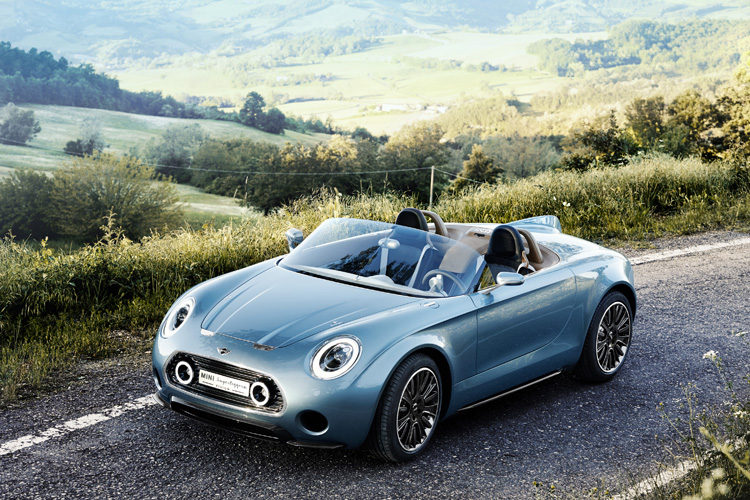 In collaboration with MINI, Touring Superleggera has designed and built an elaborately crafted, unique model which blends the tradition of classic coachwork construction with the MINI's authentic British styling to create timeless aesthetic appeal.
The perfectly balanced proportions indicate at first glance what the electrically powered MINI Superleggera Vision has to offer in terms of a driving experience: the stretched bonnet, long wheelbase and cool, short overhangs convey pure driving fun.
As in every MINI, the wheels are set widely on the body, promising a high degree of agility. The passenger cell is slightly set back, further underscoring the car's dynamic impression. The overall effect of the MINI Superleggera Vision is sporty, elegant and dynamic.
The exterior and interior design of the MINI Superleggera Vision merge seamlessly. Only a surrounding shoulder line in polished aluminium visually separates the exterior and interior from each other.