Taiwan-based tool design studio Mininch has found a brilliant way to incorporate adjustable torque, precision control, power tool compatibility, and sleek design all in an attractive package. Mininch isn't new to crowdfunding campaigns. The studio had several successfully funded projects on Kickstarter, raising more than $350,000 in the past. Their work includes the renowned bit-swapping Tool Pen, ultra-thin wrench tool, and xscissor pen. Specializes in unconventional tool solutions, Mininch set out to solve a tool clutter problem that plagues almost every household.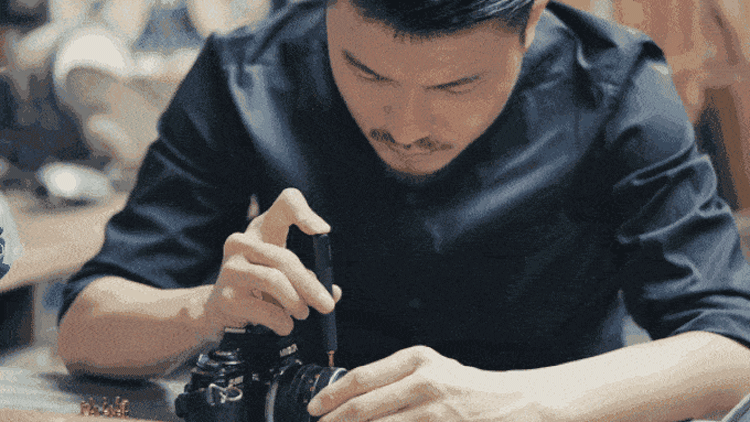 Introducing Spinner Drive, the one tool that takes care of all your repair needs. The design philosophy centers around one thing and one thing only: Making minimal changes to maximize the handling experience. In order to replace the functions of your typical precision screwdrivers, standard screwdrivers, and T-handle screwdrivers, there are several key features that help facilitate the transition between functions.
First is the oh-so-obvious "Spinner Wheel" that is essentially the heart and soul of this entire project. For the tool nerds out there, we all know that torque is the force applied times the distance from the axis you are rotating about. Simply put, the bigger the diameter of the handle, the more torque is generated.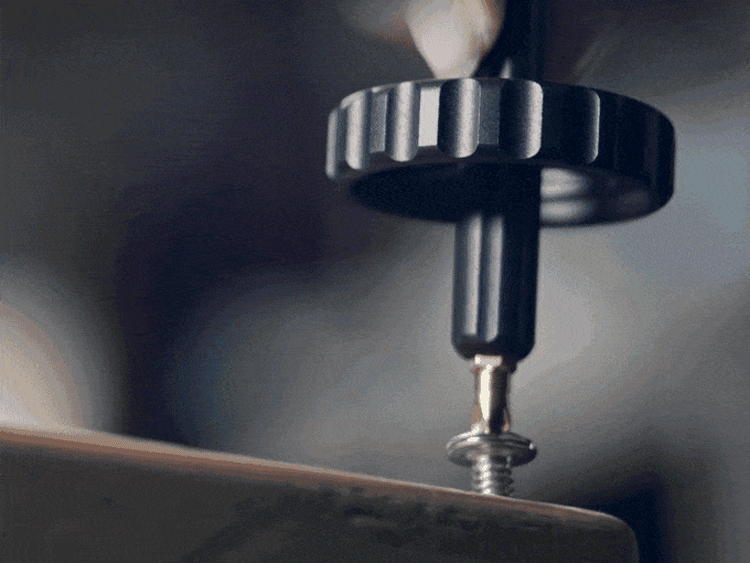 When the Spinner Wheel is installed, your torque force is instantly increased, allowing an easier screwing motion with bigger screws. Another advantage of the wheel is the ability to fast spin, as demonstrated in the video. You'll be able to rapidly tighten a screw without the need for an electric screwdriver.
Secondly, a set of ball-bearing is installed on the top end of the screwdriver, allowing users to make continuous turns with just the fingertips. This feature is especially important when dealing with intricate instruments and small parts like watches and motherboards.
Lastly, detaching the aluminum alloy constructed screwdriver reveals a 1/4 inch bit-holder. Designed to seamlessly work with your existing power tools, you'll be able to access an even wider range of applications. The quick-swap magnet secured hexagon bit can be effortlessly switched in an instant. Includes a bit storage cylinder base that houses 9 driver bits and the Spinner Drive itself.
A delicate carrying case is shipped along with every Spinner Drive. The case features precise cutouts to accommodate the entire set of Spinner Drive, providing complete protection from head to toe. Made from water repellant EVA material to help absorb shock and protect from small splashes. The driver bits are made of high hardness S2 tool steel. For those seeking for even more resilience, Mininch is also offering titanium nitride coated driver bits to increase the strength and corrosion resistance.
Spinner Drive, which has been successfully funded in less than 12 hours, is available for $39 USD on Kickstarter.