Officially unveiled last year in a prototype version called inForm, Transform was exhibited for the first time this week in Milan at the Lexus Design Amazing 2014 exhibition. Transform fuses technology and design to celebrate its transformation from a piece of still furniture to a dynamic machine driven by the stream of data and energy.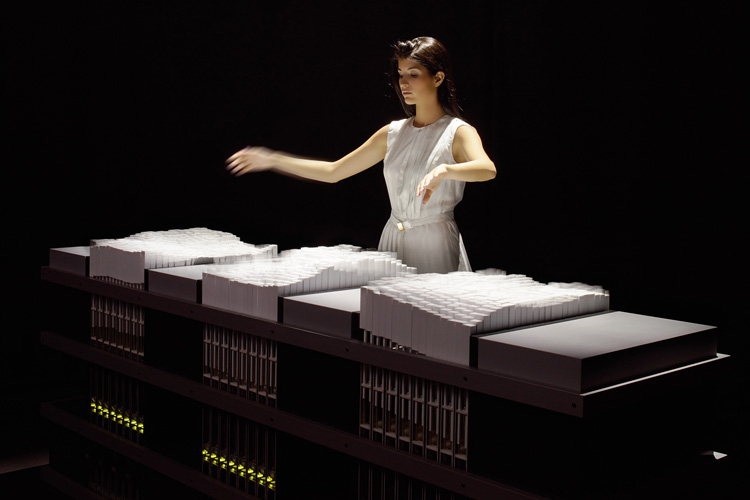 Created by Professor Hiroshi Ishii and the Tangible Media Group from the MIT Media Lab, Transform aims to inspire viewers with unexpected transformations, as well as the aesthetics of the complex machine in motion.
The work is comprised of three dynamic shape displays that move more than one thousand pins up and down in realtime to transform the tabletop into a dynamic tangible display. The kinetic energy of the viewers, captured by a sensor, drives the wave motion represented by the dynamic pins.
The motion design is inspired by the dynamic interactions among wind, water and sand in nature, Escher's representations of perpetual motion, and the attributes of sand castles built at the seashore. Transform tells the story of the conflict between nature and machine, and its reconciliation, through the ever-changing tabletop landscape. 
LEXUS DESIGN AMAZING 2014 – TRANSFORM: Behind the Scenes from Tangible Media Group on Vimeo.