Young architecture firm based in Sicily Studio DiDeA has converted a former tailor's shop in Muddica, a two rooms restaurant and Sicilian deli shop in Milan.  The client asked for a cozy and friendly place where to sit and eat or just buying traditional products. The architects answered this request creating two "levels" walls: the bottom part is dedicated to tasting and eating, while products are exposed on the top part hosting an iron shelving system.
The entrance is marked by a wood an iron bar counter; on the opposite wall three small tables can move along the wall thanks to a sliding system. High stools provide places for a quick snack.
During the refurbishment, a wood ceiling has been revealed, as an exposed red brick wall which marks the passage between the bar area and dining area. Wood an iron are the main materials used for the furniture, designed by DiDeA and realized by sicilian artisans.
The floor is paved with exagonal gres tiles; white vintage tiles behind the counter ensure continuity with walls and enhance black iron shelves. The shelves act also as support for a series of adjustable lamps.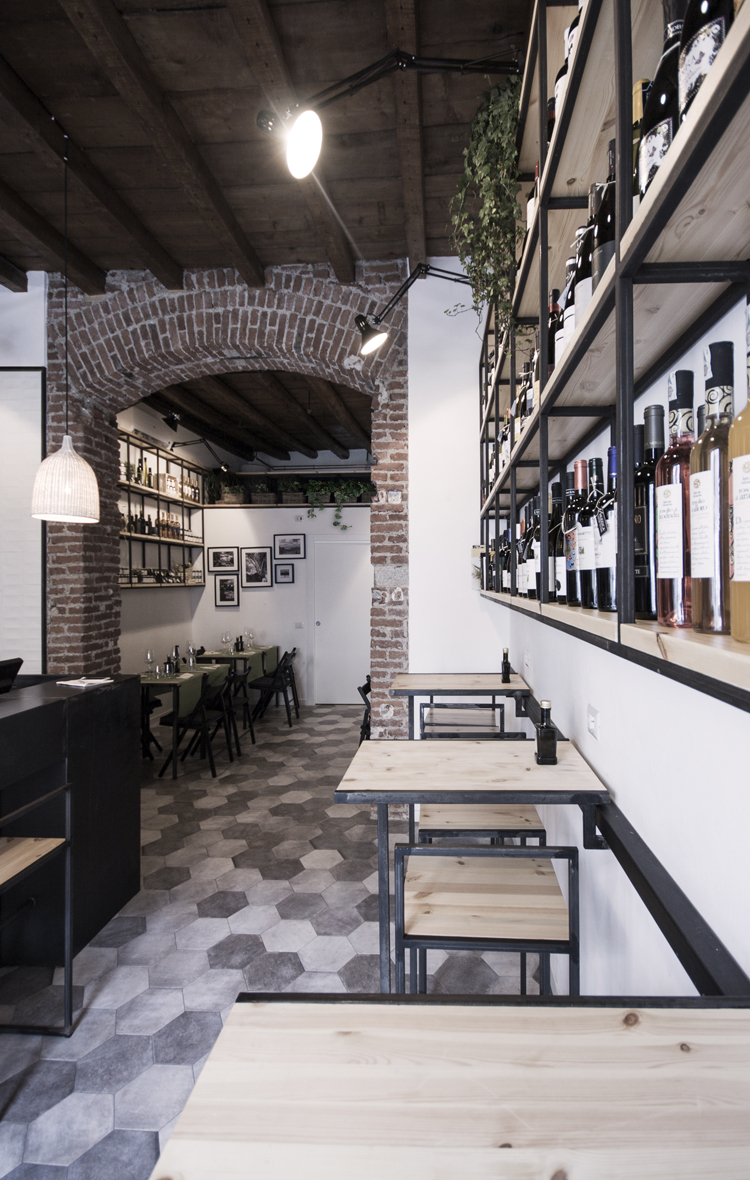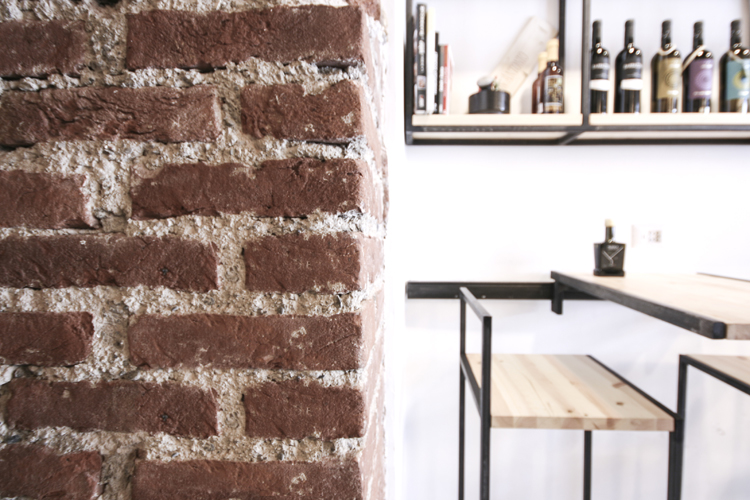 all images © Studio DiDeA