Canadian architecture firm Naturehumaine has recently refurbished a 1960s family house, called 'Closse Residence', adding large glazed doors and a new sculptural staircase. Situated in the suburban area of Saint-Lambert in Montréal, the pitched-roof property was originally designed by the client's father, but after 50 years was in need of modernisation.
The original house lacked natural light and had a series of closed rooms surrounding a central stair.The first move was to open the south facade with large glazed patio doors. Removing the original partitions lets the light penetrate deeply into the house. A new sculptural stair built of hot rolled steel, maple veneer, and frosted glass becomes the focal point of the house.
The counter of the central island in the kitchen cantilevers 2.4 meters out from the cabinets becoming the dining table, uniting the preparation and eating spaces. Two pivoting glass doors close off the entry creating a winter vestibule. The immense stone fireplace was conserved and restored. It's textured materiality contrasts with the purity of the new elements.
The exterior of the house was restored and repainted and the windows were replaced. A contemporary dormer was added to the roof of the house containing the two second floor bathrooms. The limited pallet of simple and bright materials blends the new and existing elements of the house.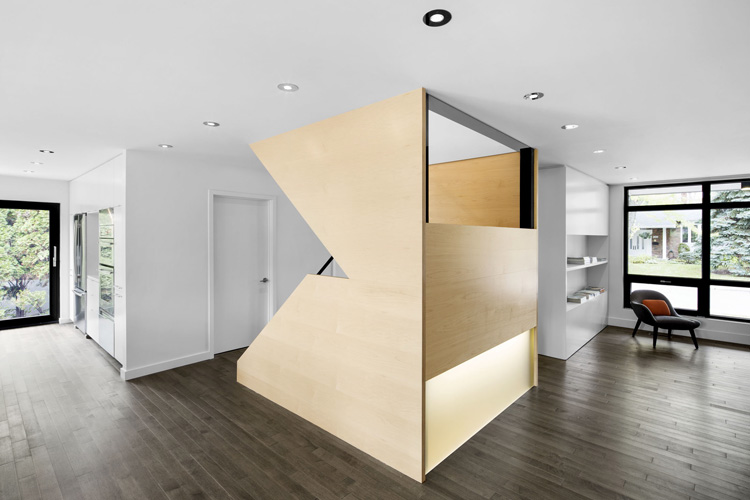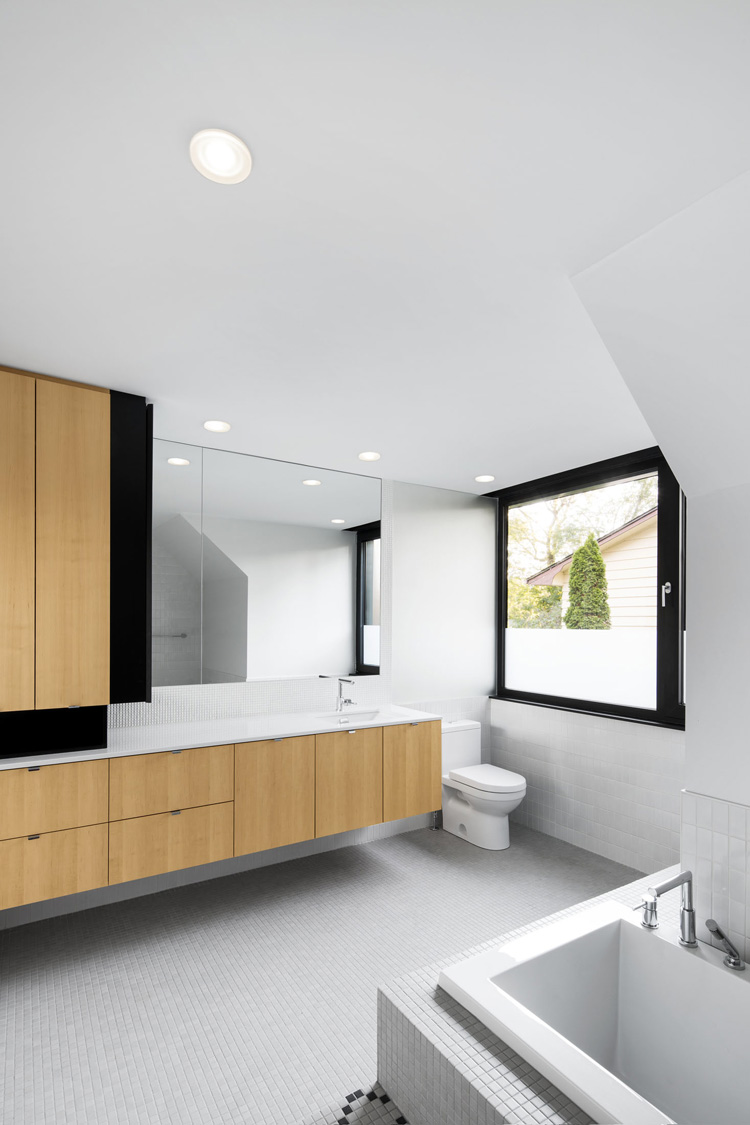 all images © Adrien Williams