Renowned Japanese studio nendo has conceived a cloud-like set designed to commemorate the 10th anniversary of "another sky", a Japanese TV program of Nippon Television Network Corporation. "another sky" is a variety talk show which delves into the life and personal philosophy of a weekly guest, by having a conversation in the studio and showing footage of the guest visiting a place they have close ties to. The concept of the program is that while each person has a uniquely memorable place under a different sky, they are all connected as one, and the studio set was designed to express this concept.
The set background was made matte white, and 1060 aluminum pipes, with a diameter of 8mm, were painted in graduating hues of varying heights. Through even arrangement of the pipes, a scene, as you might see from an airplane window, a sea of clouds has been created. An acrylic top has been put on the pipes to be used as a table, and a transparent chair was selected for this space. By raising the exposure and brightening the background while filming, it was intended that the guests and the clouds be highlighted on screen.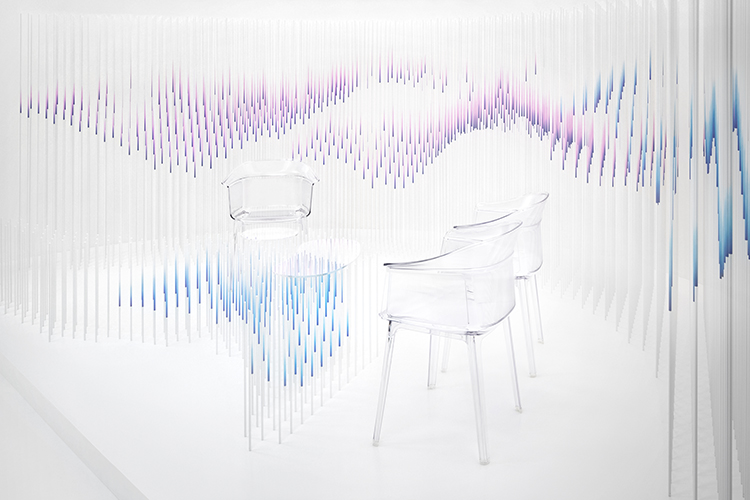 The clouds seem to fade or intensify, depending on how the pipes overlap or the camera angle. In addition, by regularly directing airflow onto the set, the aluminum pipes wave slightly, and the clouds look as if it is fluctuating. It was intended to make the most of the unique features of the set design, a space which is attractive when viewed on screen.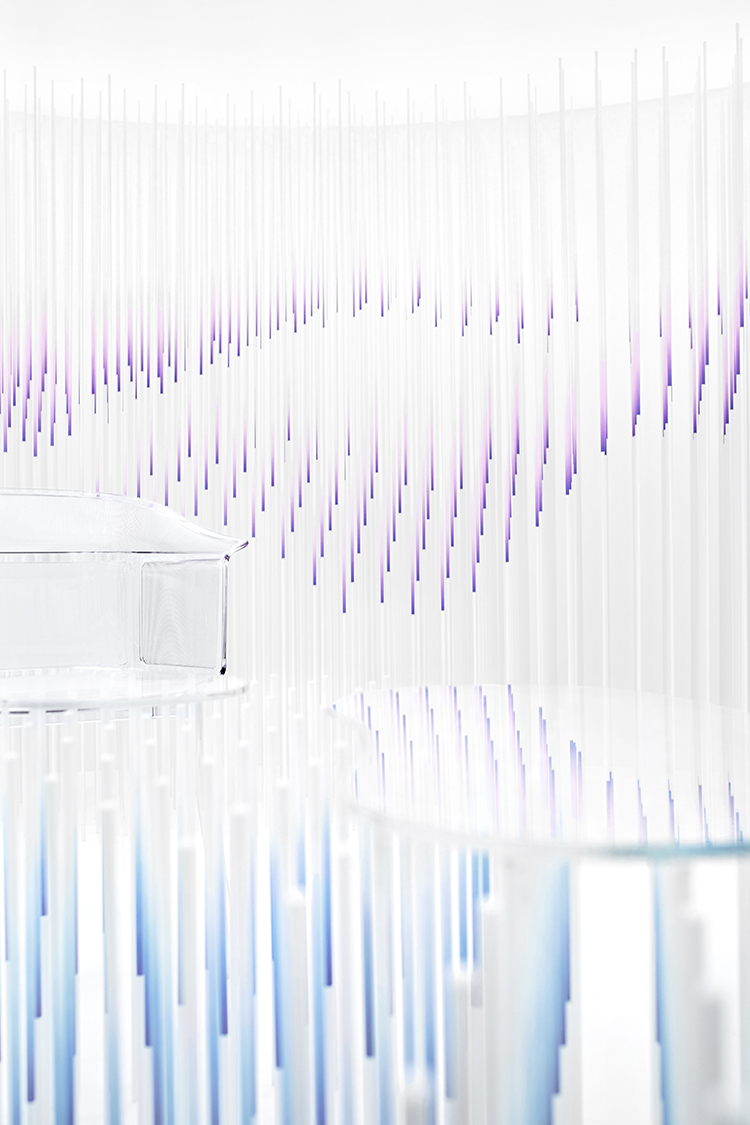 images by Takumi Ota / Keita Tamamura | video courtesy of
nendo