Adding a carbon aerodynamic-enhancement kit, high-tech forged wheels and a twin-supercharger V-10 engine, German tuning house Novitec Torado has given the Lamborghini Huracán RWD Coupe a stunning new makeover.
Novitec Torado makes the mid-engine sports car even more thrilling and exclusive with a sophisticated range of tuning products. High-performance exhaust systems, optionally with electronic sound tuning, make the Huracán RWD Coupe also an acoustic delight in a class of its own.
To enhance the dynamic handling even further, the Novitec Torado specialists developed a twin-supercharger conversion that bumps peak power to 611 kW / 830 hp. Like in Formula 1 racing, all the new components, which were fine-tuned in the wind tunnel, are manufactured from an especially light yet very strong carbon compound.
Upon customer request, the German refinement specialist also customizes the interior to the owner's preferences in every detail. In addition to exclusive interior designs using the finest leather and Alcantara with a virtually endless variety of colors, Novitec Torado also offers a competition cockpit with bucket seats, racing safety belts and rollover cage.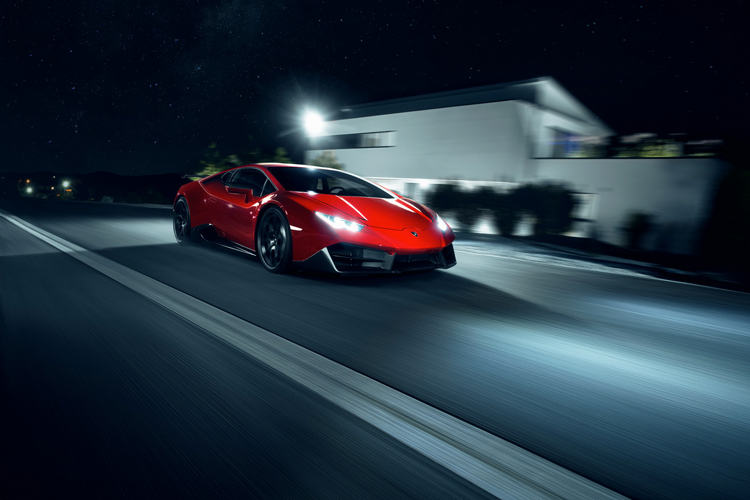 all images courtesy of Novitec Torado