Dutch practice Office Winhov has converted the former Kas Bank building in Amsterdam into a five-star W hotel. The building, originally designed by F.W.M. Poggenbeek in 1908, follows the classical typology of bank buildings with vaults on the ground floor and basement, a monumental bank hall on the first floor and offices above. The structure, considered a national monument,  is one of the first concrete building in the Netherlands and is finished with a sandstone facade.
The new design respects the building monumental character, enhances it and transforms it into a public building. The new W hotel features to its guest a spa, a destination bar and luxurious restaurant. Along the Spuistraat it includes a 'creative incubator' for Dutch talent to showcase their fashion, art and design work. The upper floors house 66 guestrooms and suites as extension of the W hotel opposite located in the former Government Office for Transactions and Telephony.
The historical elements of the building, such as the façade, the vaults, the public hall and the staircases have been carefully restored. The added components are distinguished by contemporary materials and restrained detailing, making them reconizable but harmonizing with the existing building.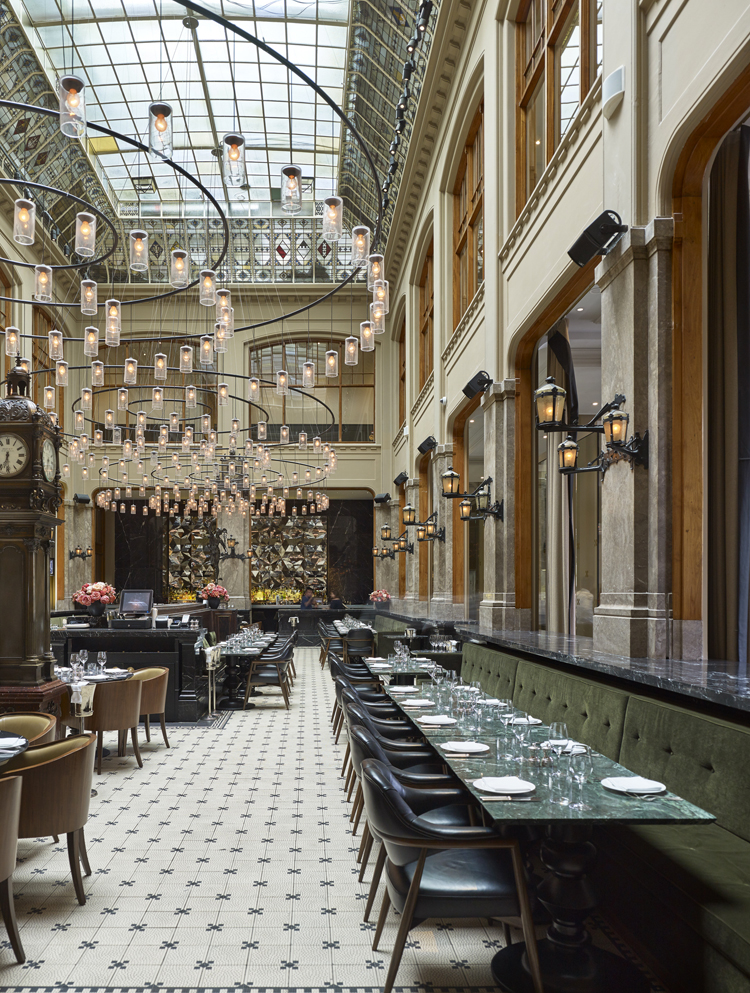 all images © Stefan Müller