As the first office tower to rise on the World Trade Center site, One World Trade Center by SOM – Skidmore, Owings & Merrill recaptures the New York skyline, reasserts downtown Manhattan's preeminence as a business center, and establishes a new civic icon for the country. It is a memorable architectural landmark for the city and the nation — a building whose simplicity and clarity of form will remain fresh and timeless. Extending the long tradition of American ingenuity in high-rise construction, the design solution is an innovative mix of architecture, structure, urban design, safety, and sustainability.
One World Trade Center is a bold icon in the sky that acknowledges the adjacent memorial. While the memorial, carved out of the earth, speaks of the past and of remembrance, One World Trade Center speaks about the future and hope as it rises upward in a faceted form filled with, and reflecting, light. This tower evokes the slender, tapering triangular forms of great New York City icons such as the Chrysler Building and Empire State Building and replaces almost one quarter of the office space lost on September 11, 2001.
As the tower rises from a cubic base, its square edges are chamfered back, transforming the square into eight tall isosceles triangles in elevation. At its middle, the tower forms a perfect octagon in plan and then culminates in a glass parapet whose plan is a 150-foot-by-150-foot square, rotated 45 degrees from the base. Its overall effect is that of a crystalline form that captures an ever-evolving display of refracted light. As the sun moves through the sky or we move around the tower, the surfaces appear like a kaleidoscope, and will change throughout the day as light and weather conditions change.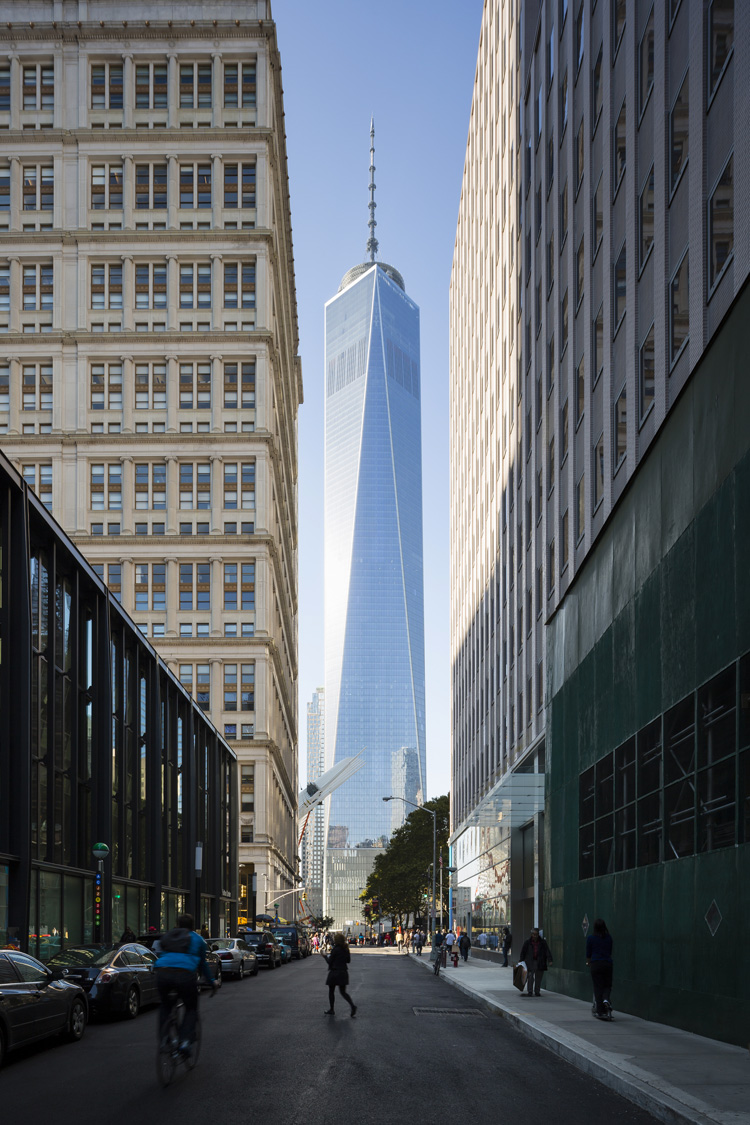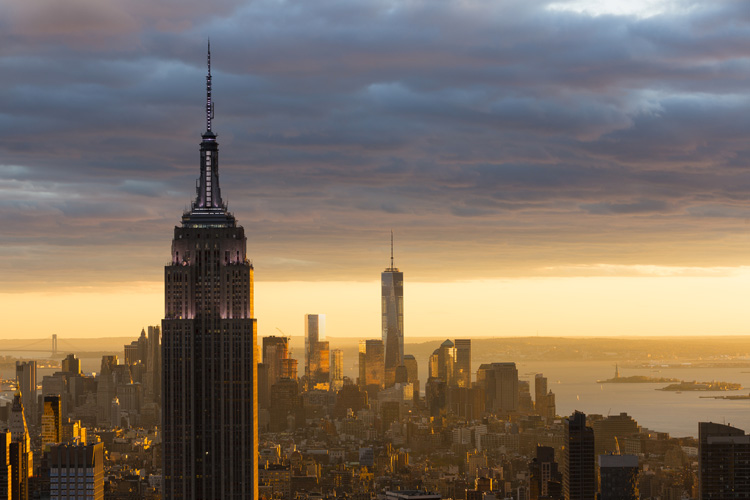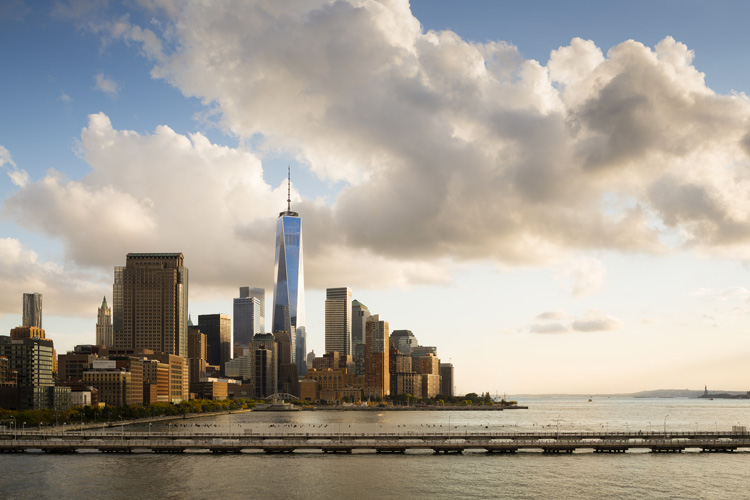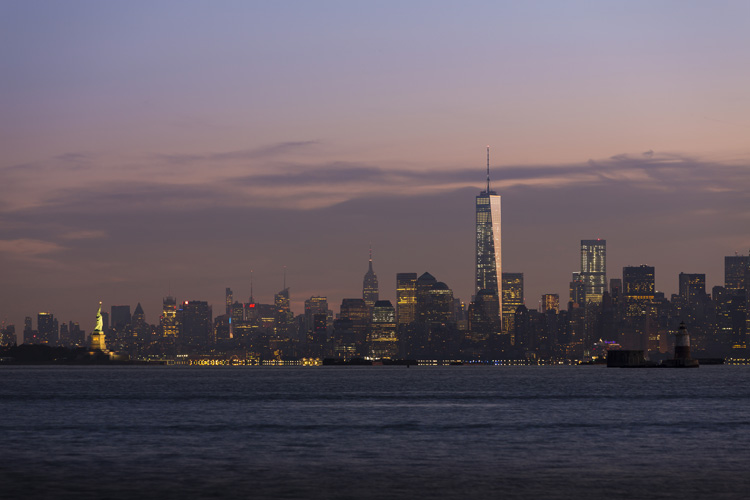 images © IWAN BAAN + JAMES EWING OTTO