OVO is a wooden structure designed by Camilo Rebelo to host Semente, a sculpture by Rui Chafes, in the basement of his home in the Swiss Alps, now on view in the atrium of Oporto's City Hall. The purpose of this wooden egg is to create a void, to unveil a new dimension and through it potentiate mystery. Mystery is a condition that is very close to disappear from our civilization.
The draft formwork in particular, held in a noble material, wood, reflects the materialization of a regular geometric volume, known in mathematical language as ellipsoid and whose production process had this parametric equation that gives 'life' to that shape.
"The egg is a dip in the perfection of emptiness. The introduced silence reminds us of the extreme closeness between life and death;" explains Rui Chafes.
The use of computer-assisted production technologies and the use of a particular methodology of CNC programming allowed flexibility in the production of each structural component. New volumes within the same typology are thus possible without any additional programming effort. The translation into mathematical language of the creative process elevates the status of the static form into a new dimension where the ability to mutate is allowed.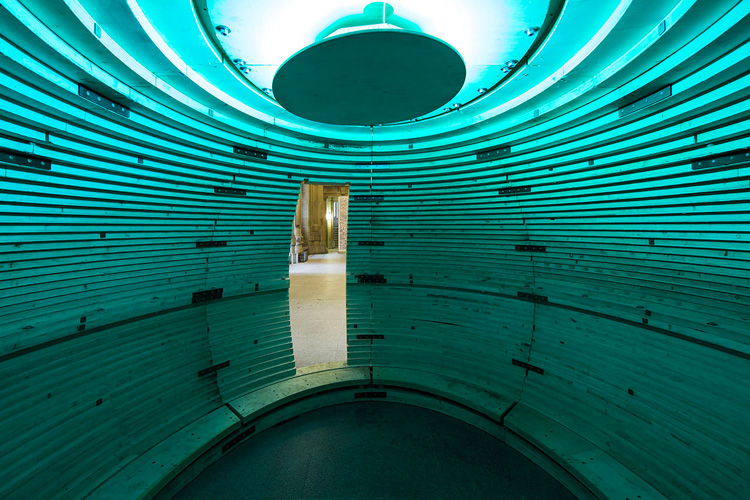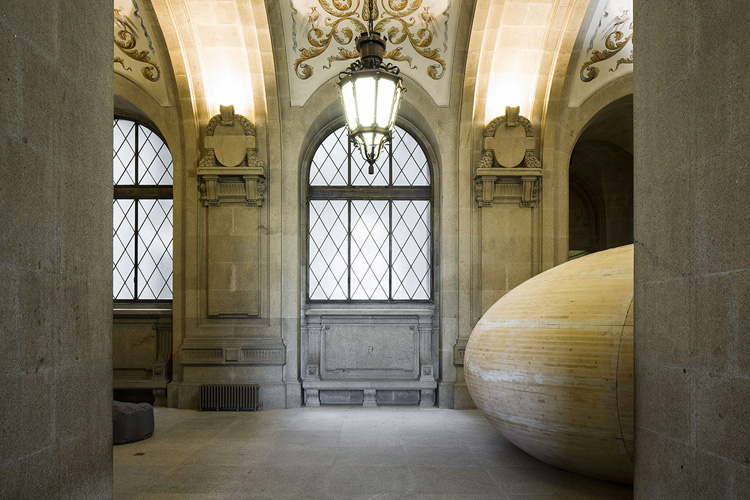 all images © NELSON GARRIDO