The original Lamborghini Miura SV shown at Geneva motor show in 1971 has been the subject of more than a year's restoration by Lamborghini PoloStorico in celebration of Lamborghini's 50th Anniversary at the Amelia Island Concours d'Elegance show.
The Lamborghini Miura SV (Super Veloce), chassis #4846, was the pre-production model for subsequent Miura SV production. Unveiled at the 1971 Geneva motor show on Bertone's stand (while Lamborghini showed its new Countach), the car was truly a one-off, carrying over parts from the previous Miura S and introducing new features that would be seen on later SVs.
Lamborghini PoloStorico was appointed a year ago to fully restore chassis #4846 to its perfect original state. The subject of exhaustive research, each detail of the Geneva show car has been respected rather than adopting later production SV parts.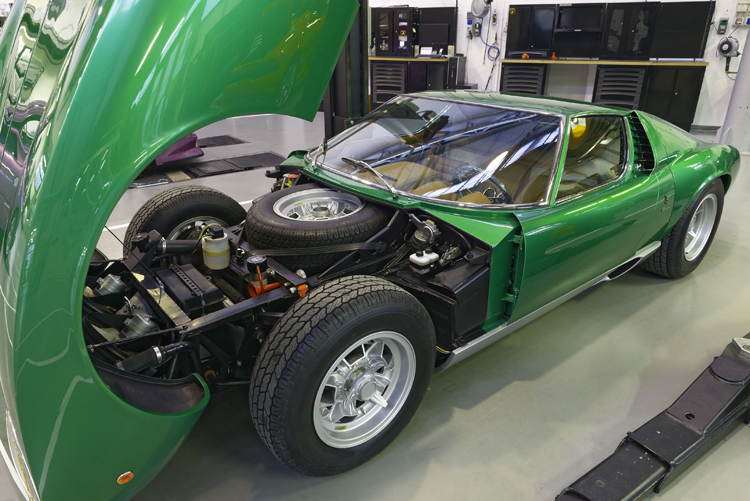 Shown in metallic green Verde Metallizata with tan leather, the restoration of #4846 by PoloStorico has included a complete restrip of the chassis and engine. Using photos and other archived historic documentation, every panel on the Miura has been returned to its original lines and angles and, following the original production sheet and records held by Automobili Lamborghini, every component restored or replaced. Expert Lamborghini craftsmanship and original Lamborghini parts have been used throughout, from bodywork to repainting the car in its original color, refurbishing the interior and overhauling the engine.
This Miura SV marks the first completed project for the PoloStorico team.
all images courtesy of Lamborghini