Russian practice Archiproba Studios has recently designed a shoe store in a Stalinian residential building on Sadovoe ring in Moscow. It has all the attributes of the stylistic solution of that epoch — the gravity, grace and nobility. Located on the first floor of the building, the space, which has huge stained-glass windows and 5 meter high ceiling, has been used in the past to host the soviet newspaper editorial office. Before the renovation it was divided into several smaller rooms, the ceilings were sewed up by a layer of plasterboard, and the old parquet flooring was hidden by linoleum.
It was decided to preserve the maximum of the artifacts of the epoch: a wonderful overhead rosace was discovered under the uncovered ceiling and later highlighted, the decor and the molding were refurbished, the genuine cast-iron window trellis-work was preserved as well as timbered elements like wall panels and oak double-folding front door.
The layering that was added in 90s was cleaned up from the ceiling fabric and original plaster was left in. The division of the ceiling fabric into two parts is also an architectural trick, historically along this border there was a main partition-wall of the hall. The mirror-like retail equipment was designed to dissolve at most within the space. The main furniture elements are aged timber door panels. Monochrome interior becomes the background for the bright content — the shoes.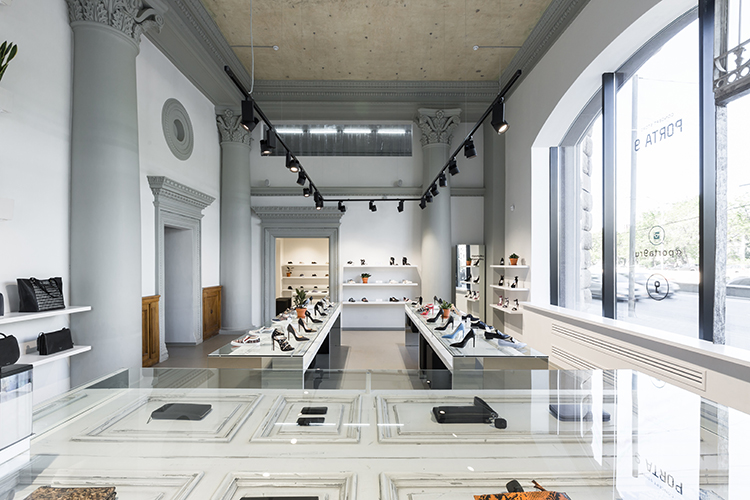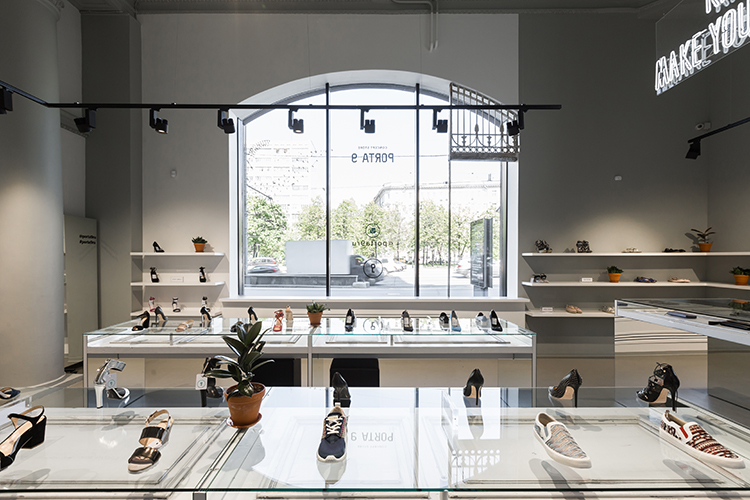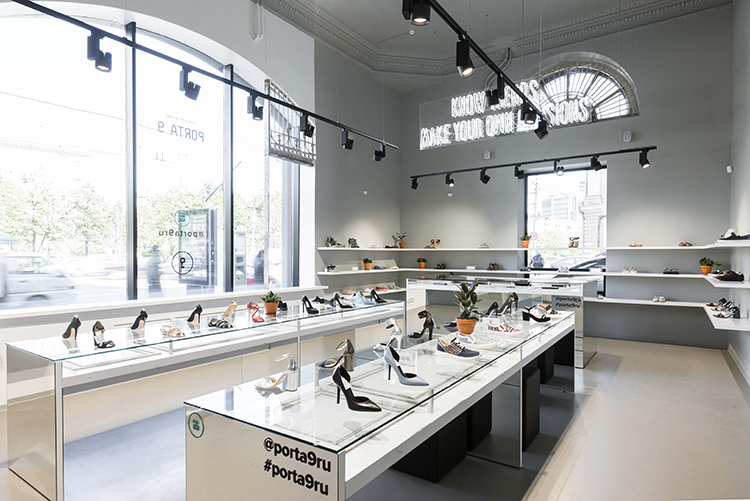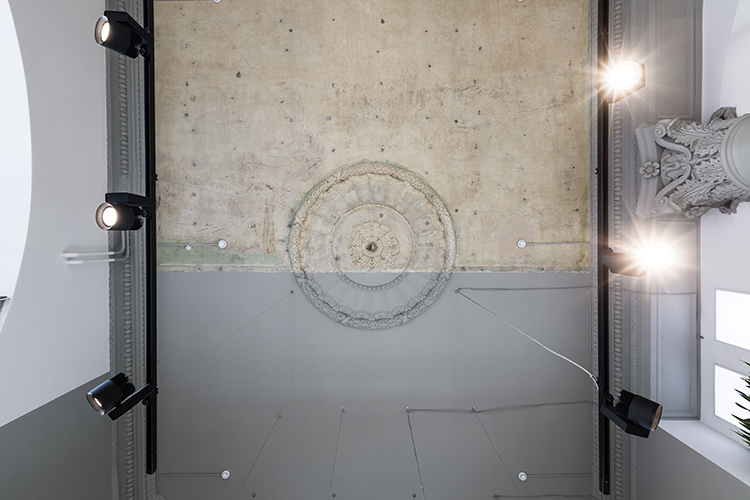 all images © Aleksei Kalabin