Israeli firm Jacobs-Yaniv Archtects has designed a pilates studio for Paralympic gold-medallist Keren Leibovitch in Kfar Saba, Israel. The architectural idea and the core of the design, is a steel structure which was planned in order to allow for people to hover in the space with TRX straps hanging for the frame, using tremendous body strength.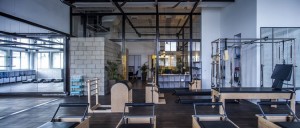 The structure divides the space in 3 – Entrance with reception and cloak and a large exercising space that can be subdivided in 2 for multiple activities; mattresses on one side and Pilates equipment on the other. The reception is separated with glass inserted into the steel frame, allowing people to experience the space as a whole, and the energy, from outside. The steel structure holds lighting and a very large partition, suspended from a hinge attached to the steel structure. The partition can be maneuvered with a light hand stroke. The choice of basic materials, which have hardly been 'finished' or aestheticized, reflects the pure intentions of core strength.
Keren Leibovitz broke her back when she served the Israeli Army 20 years ago and has been bound to a wheel chair since. She turned to swimming as part of her battle with disability. Keren started exercising Pilates a couple of years ago, not knowing what a life changer it would be. She learned to hold her body up from within and now uses crutches rather than a wheel chair.
She has the most amazing will power and charisma.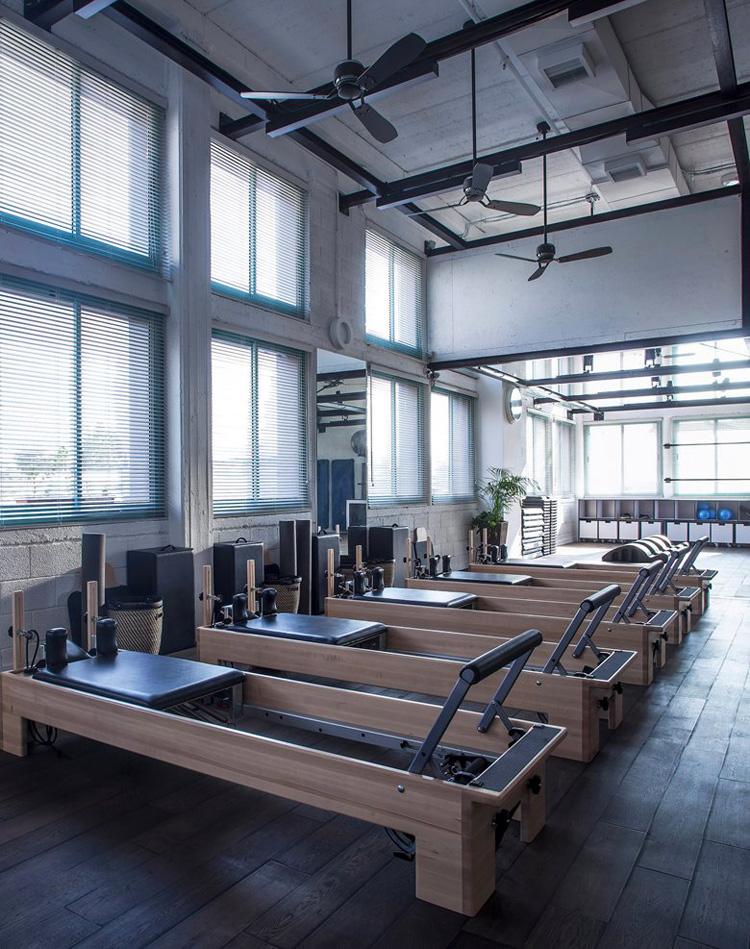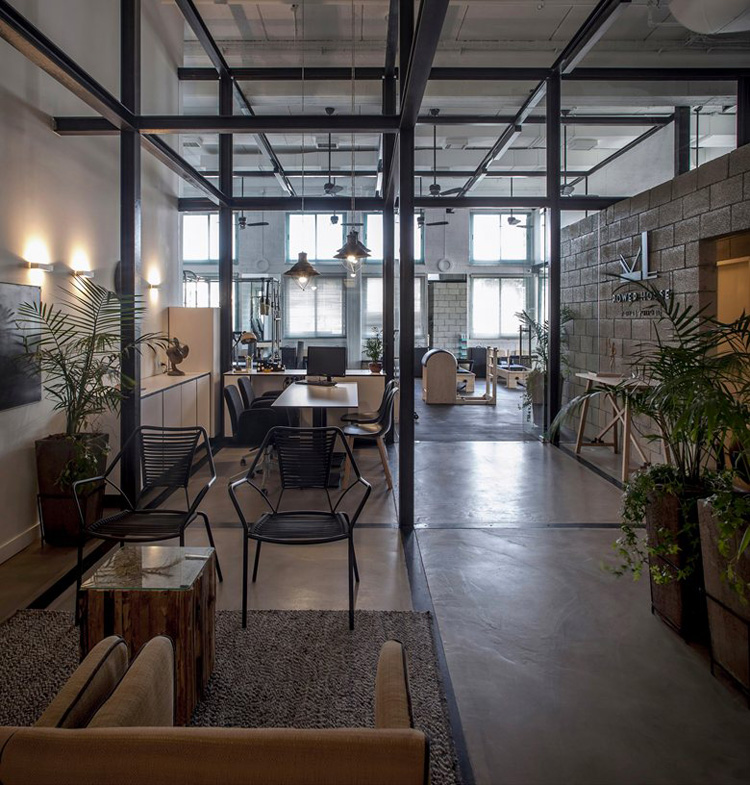 all images © YOAV GURIN