The owners of this 11-foot-wide row house in Brooklyn – an architect and jewelry designer – have commissioned local practice Office of Architecture to refurbish and extend their property in order to make room for their two growing children. The original 2-story, 1000 sf home was completely gutted and extended to 4 levels by adding a bedroom suite above and digging a new urban mudroom below.
The narrowness of the site posed a challenge for Office of Architecture, who needed to create extra floor area without using more lot space. Therefore, the studio added two new storeys to the original two-storey home: a rooftop master suite and a renovated cellar. The lowest level serves as a new entry, storage, laundry, and mechanical area; the first floor is a continuous public space with living, dining, kitchen, and library opening to gardens in the front and back; the second contains two kids' bedrooms along with a 2-sink bathroom; while the topmost level holds the master suite with a sleeping area, bathroom, balcony, and terrace.
A slender steel stair repositioned on the south side party wall connects the house vertically and draws more light, air, and views into the building. Materials throughout the home are modest, natural, and unassuming: the rawness of unfinished steel and character-grade walnut is juxtaposed with the simple refinement of honed Carrara marble and matte ceramic hex tiles. The result is a home that is not just larger, but livelier – filled with the possibility to do more and stay longer in a city that requires its residents to be resourceful.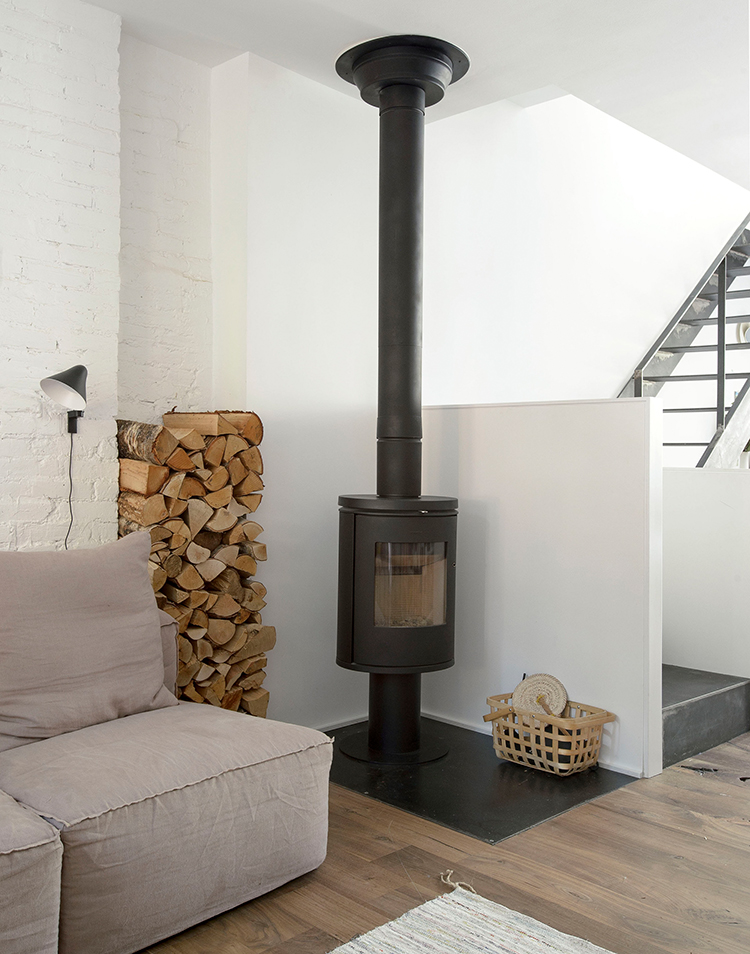 all images © Rafael Gamo