On a narrow lot of the Montjuic mountain in Barcelona, Spain, Barbara Appolloni Arquitecta has converted a former car garage into a modern flat  with all the comforts for a single person or a couple. Designed from the inside out, the original building has been shaped into a 'shoebox style' apartment where architecture becomes part of the interior decoration, resulting in a series of beautifully contemporary living spaces.
At one end of the house, you live with the view of the city. In the other, everyday life is protected by an inner courtyard that creates a void full of light and vegetation. In the center, a steep concrete staircase connects the two floors where private life takes place and the upper terrace. The house is in constant dialogue with the outside and the boundaries between inside and outside are blurred. Conceived from the inside outwards, it suggests the idea of a housing-viewpoint that opens to embrace nature and sight. Glass openings lack frames and railings that recall the thin line that separates housing and nature.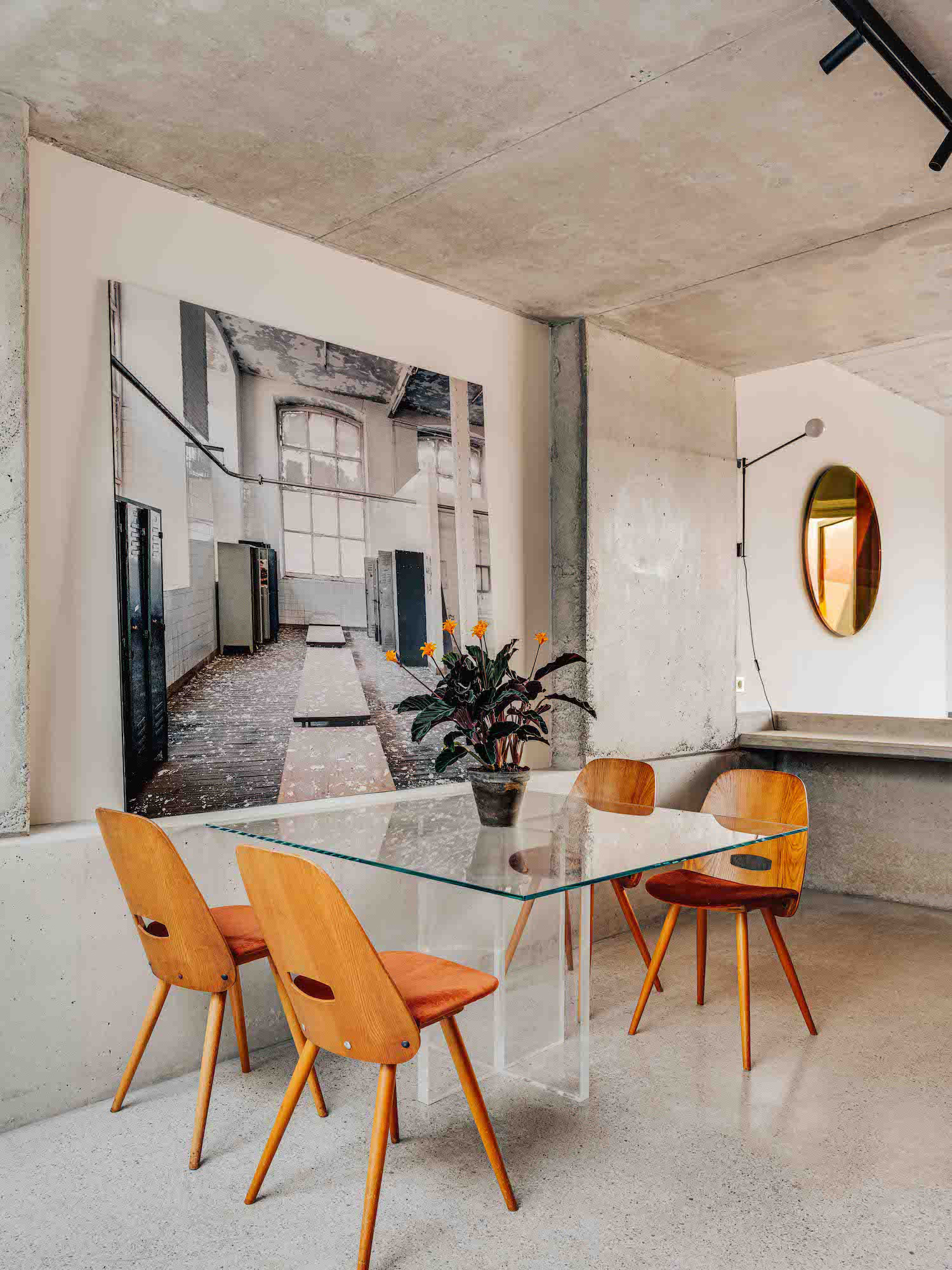 The design reaches the furniture and the rest of the interior elements, relating them to the aesthetics and shapes of the set. The careful selection of materials offers a palette where concrete is combined with wood, steel, Carrara marble and glass creating a vital and welcoming space for its inhabitants, not without grace and sophistication. In the 'Shoebox with a View", the inhabitants are active spectators of the changing seasons, the surrounding vegetation and the urban environment.