A large flat in an apartment building from the first half of the 20th century in the center of Prague has recently renovated by Czech studio Formafatal. The apartment is for a young family with two small children. The clients did not want to change the layout of the apartment, but the rest was a complete reconstruction, including all surfaces.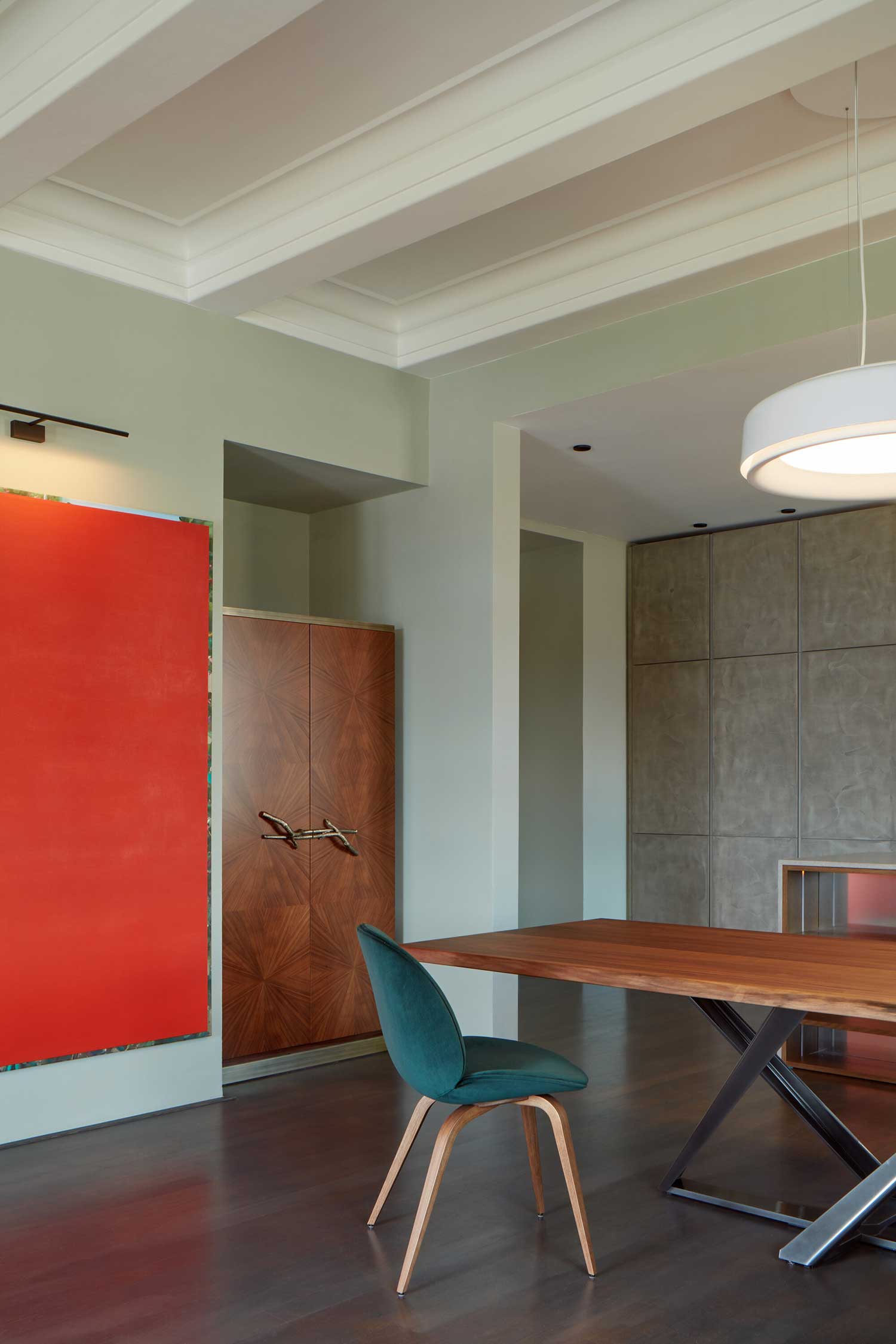 Given the fact that the owner is a successful manager who travels a lot around the world and feels good in hotels, his idea was based on the comfort of hotels and their style – a five-star standard, surrounded by luxury. The wife, who studied in London, was very inclined to an elegant English style. Nevertheless, they both love art, colors, and an eclectic mood. Aesthetics, neatness, comfort, elegance, classic traditional style.
The owners emphasized comfort and the highest quality of surfaces and materials used. "We aimed to combine three basic principles of the assignment – comfort, which comes from the hotel; elegant aesthetics based on London; colors and eclecticism at the client's request," Formafatal told us.
"We chose the colors of the furniture in connection with the paintings that the clients wanted to incorporate into the apartment," adds architects. "We deliberately contrast styles and combine them to gain glance and originality. All with an emphasis on practicality and comfort."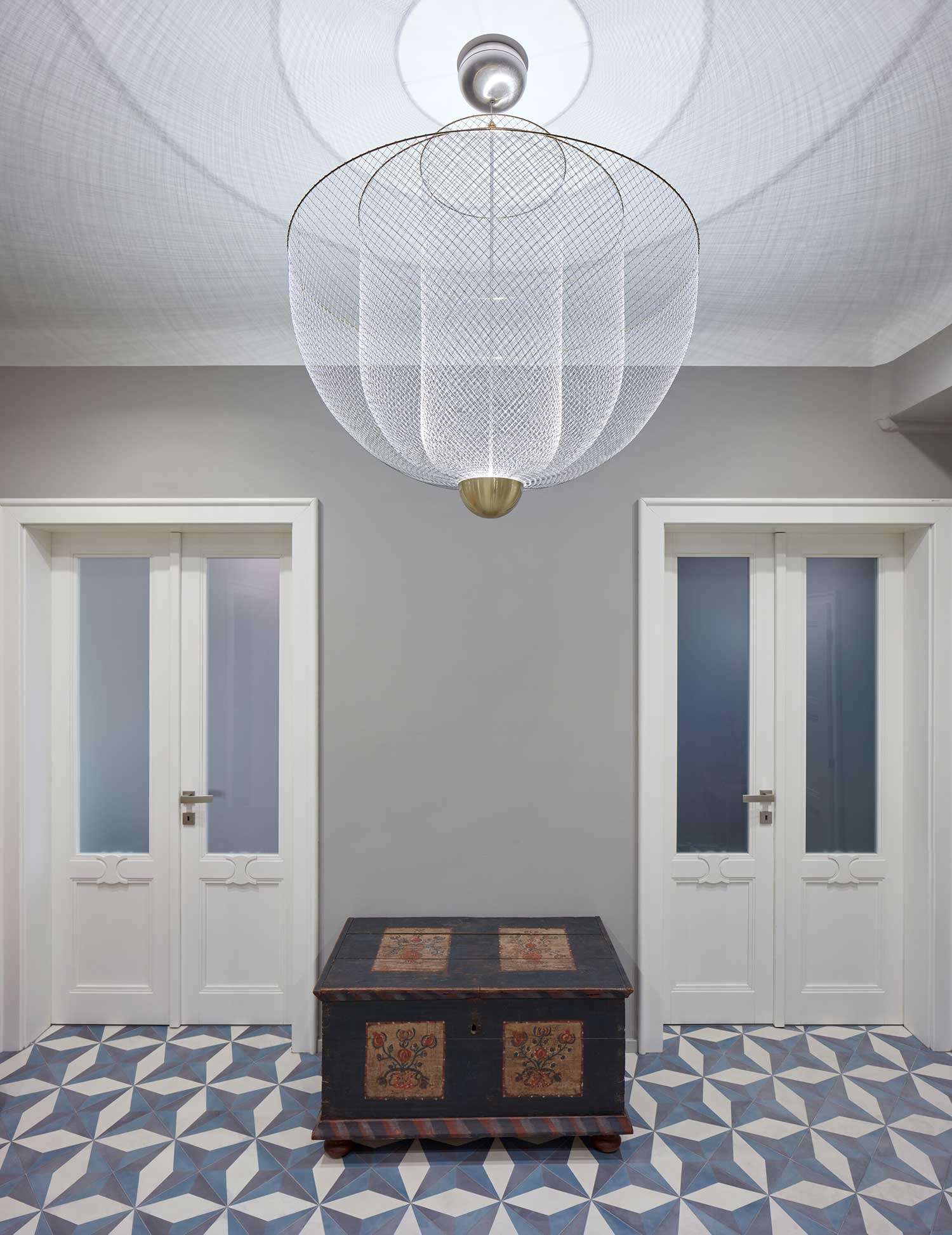 By breaking through the wall, Formafatl decided to create a larger space between the main living room and the library, which also serves as the owner's office, and at the same time we wanted to fit in the wooden door trim a data projector screen. Architects insisted on breaking through the wall because of the visual connection – but it was very demanding in terms of statics.
The whole realization was intended as a combination of styles and materials. Velvet in combination with a modern timeless shape of the chair. Onyx in the bathroom combined with cement tiles and special prints on the mirrors, marble in the kitchen in combination with a concrete screed.
The bathroom has mirrors with special nanotechnology-prints, which create a transition from matte to clear, a kind of gradient fog. In the living area dominates modular sofa TOGO by Ligne Roset from Corduroy. The floors are concrete tile, and in areas where there were wooden floors, they have been sanded and renovated. Throughout the apartment is a combination of custom and common furniture.