Natural light diffuses into this traditional brick house in London, UK, through a new addition designed by local practice AU Architects. The design brief was one of simplicity and complete functionality while maintaining an underlining warmth a house should infuse. Visual connectivity both inside and out were also drivers in the building's rear ground floor form.
The driving concept behind this design was for there to be a clear visual connection between the ground and new basement playroom. With open plan living now the norm in the modern era of residential space planning one has to balance this large volume of space with a scale that instills a feeling of warmth.
By creating three distinct rooms of basement play; front ground living and rear ground kitchen / dining on three different levels, the design team have achieved a sense of scale and intimacy whilst visually linking each through an open stairs design.
Furthermore, the use of large syklights and the positioning of new windows to the extension filter light where needed whilst providing glimpses of the outside that serve the new basement. The combination of distinct rooms, natural light and a visual connection between these spaces, both inside and out, makes for a warm and open living space.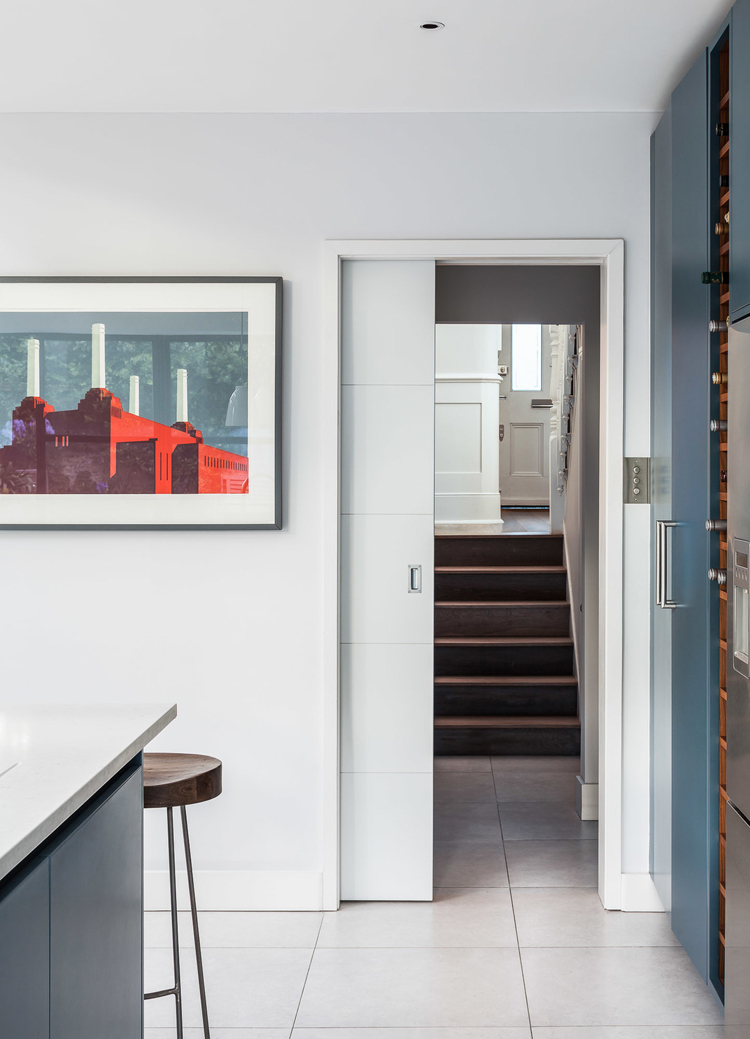 all images courtesy of AU Architects