Blufish is the new restaurant designed by SODA Architects in the basement of the APM shopping mall in Wangfujing Street, Beijing. The space resembles an underwater world full of fantasy and mobility with white as basic tone and a blue and pink colored metal mesh extending down from the top of the ceiling.
The mesh is made through a laser-cut process and attached to the white smooth surface of the walls and ceiling, which creates a unique underwater image with gorgeous, translucent, vague visual effects. 'We expect people to feel cozy and relaxed here as if Mediterranean Sea breeze in Southern France is blowing', explains the architects
The sense of continuity of the two dining areas is enhanced by the naturally curved surface, making the space seem flawless, while also using the room's height effectively. The lack of sharp edges extends the space, creating four undersea cave-like units as independent dining locations.
To echo the theme of the restaurant and express the warm colors of the scene, SODA team chose six kinds of hand-drawn sketches that look fairytale-like, easy and warm to represent the underwater coral and aquatic plants and fishes.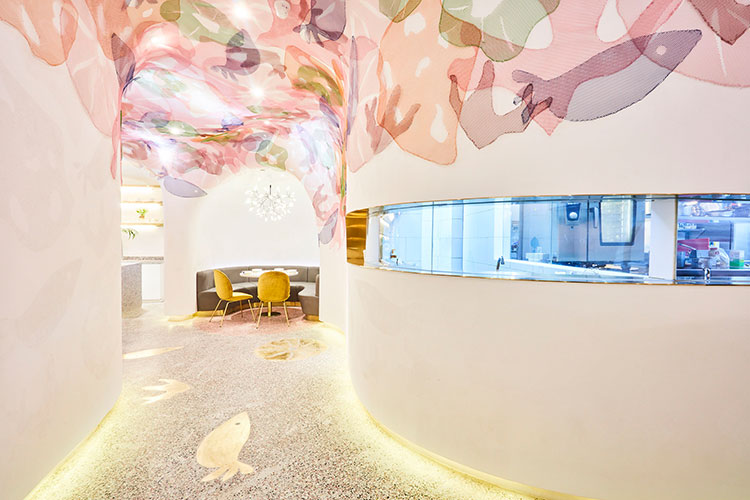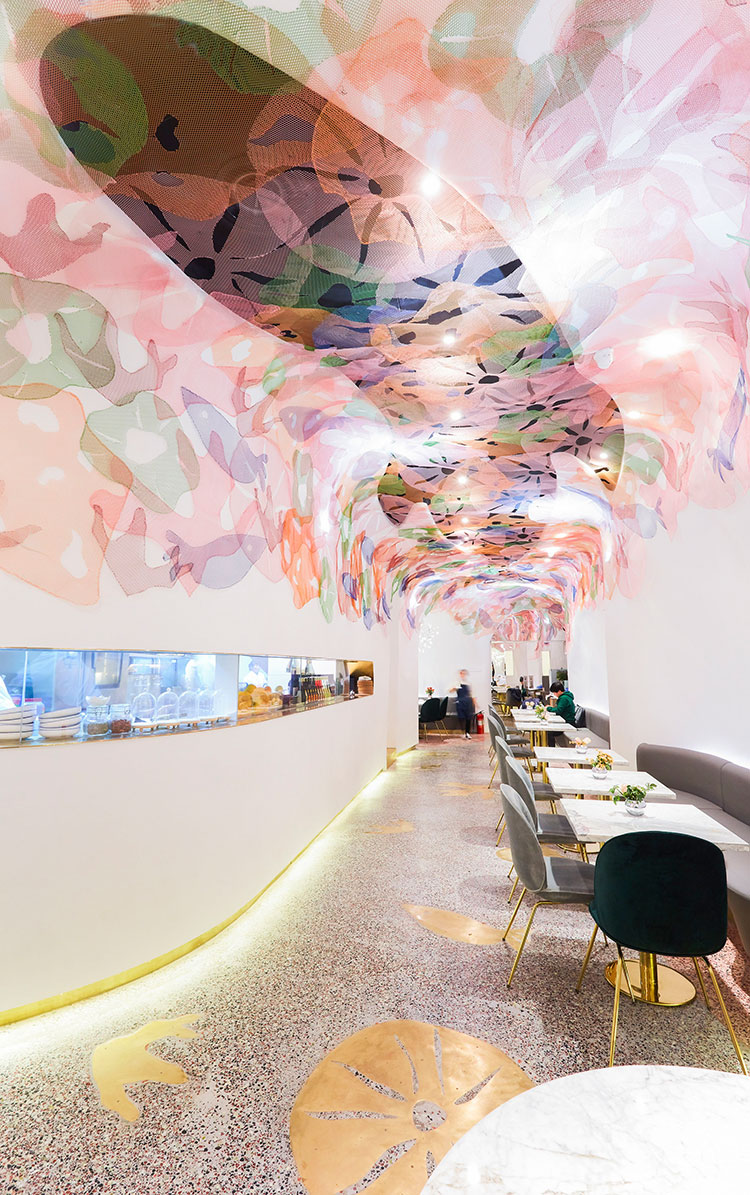 all images © Xiyu Chen