IKEA's research and design laboratory in Copenhagen SPACE10 has unveiled its very first cookbook, Future Food Today. This book is a collection of delicious, sustainable and future-proof recipes that set up the perfect menu for better eating, both for ourselves and the planet. Each recipe has been refined and perfected in SPACE10's Test Kitchen, making sure that each dish expresses its core beliefs about food and the world we live in.
This is a cookbook with a mission. The idea is to close the gap between future food trends and what actually happens in people's kitchens. Future Food Today focuses on the necessary positive future of food, and aims to give people the recipe to take action.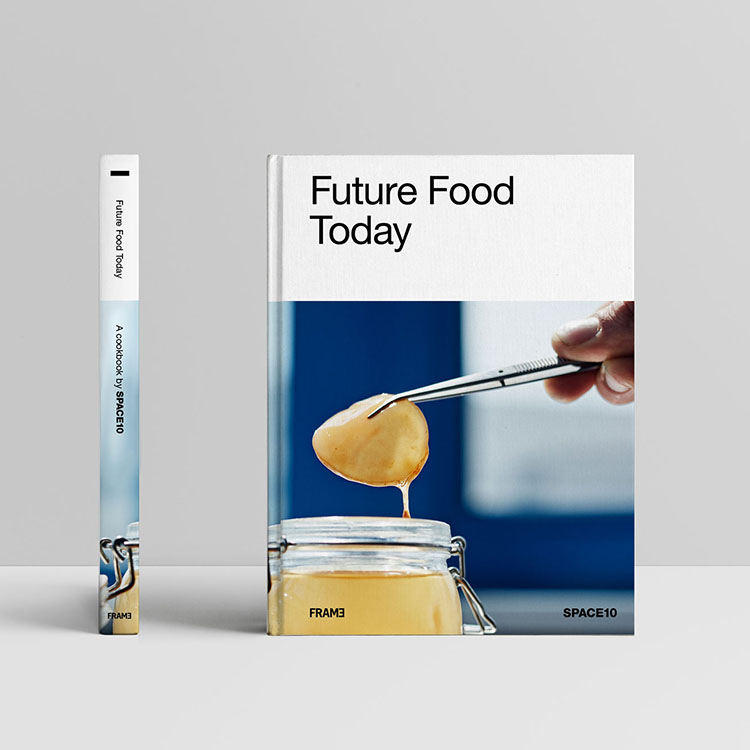 Although we cannot predict the future, we know that the way we consume and produce food must drastically change if we hope to make it better. In the next 35 years, our demand for food will increase by 70%, and we simply do not have the resources to achieve this demand on today's diet.
Future Food Today's recipes tackle this problem by staying away from unsustainable sources of protein and basing meals around micro-algae, insects and other sustainable ingredients that are easy on the environment and, better yet, delicious.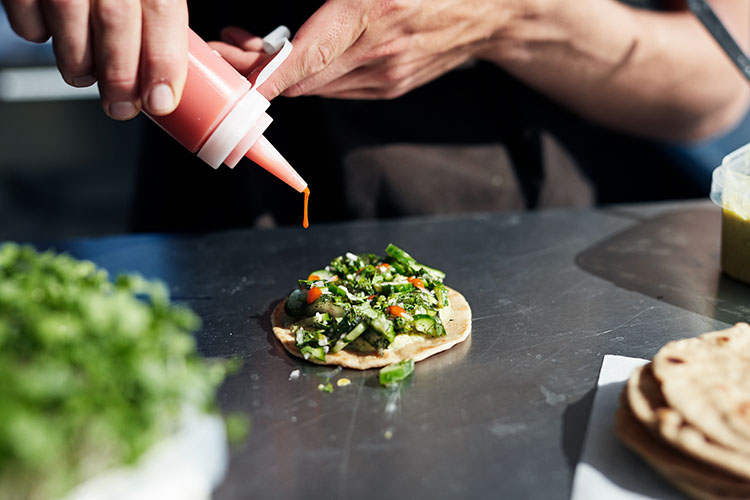 "Some of the recipes call for ingredients you may not have seen before, others are good old kitchen classics," explains Simon Perez, SPACE10 Chef & Food Designer. "We wanted to engage as many people as possible in this conversation, from well-seasoned gourmands to aspirational foodies. It really is a book for everyone, as long as you have a curious mind and have an interest in exploring a more sustainable future."
"Ultimately, we created Future Food Today to inspire ourselves and others to get curious in the kitchen, and to motivate us to take action through our food choices," says Polina Bachlakova, SPACE10 Editor. "At once aspirational and practical, Future Food Today gives its readers the tools they need to experiment with sustainable, healthy and delicious recipes in their own kitchens."
This cookbook will feature a variety of recipes from the SPACE10 kitchen, including the dogless hotdog, the bug burger, the lean green tangine, and the holy mole fish taco. Future Food Today will be published in collaboration with Frame. The launch date is set to May 21st. The book will mainly be distributed in the US, Europe and parts of Asia.
SAPCE10 cookbook is available for purchase here. The link will go live May 14th with the presale launch of Future Food Today!