Does your kitchen need a fresh look and improved functionality, but you don't know where to start with renovations? The first thing you should do is consider how your design ideas align with current and projected kitchen trends.
There are a number of contemporary trends that will provide your kitchen with the right amount of excitement and timelessness in its aesthetics and capabilities. Here is a list of the top Spring trends to include in your kitchen remodel.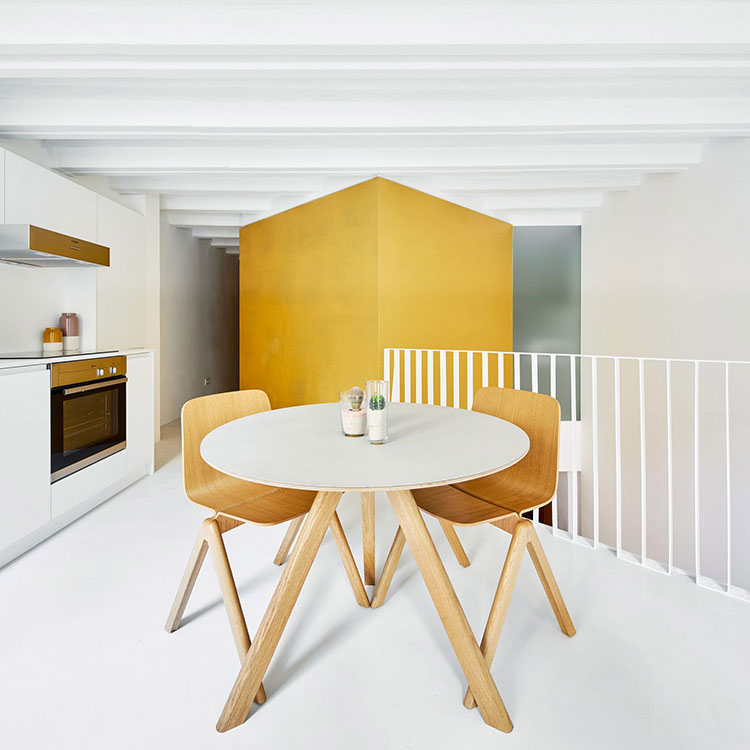 Rich Colors – Monotone and shades of white have been the standard color palette for kitchens, but this Spring it's all about color. Interior designers are choosing rich hues for walls, cabinets and backsplashes. If you're hesitant about a color commitment for your kitchen, start with wall-color, as it can easily be changed or undone with a coat of paint. For an idea of current color trends, check out Magnolia Home's premium, interior paint line by Joanna Gaines from HGTV's "Fixer Upper." This line of premium paint provides balanced hues that won't make your kitchen feel too eccentric, but instead well-balanced and boldly styled.
Dark Countertops – Light marble and quartz have been the go-to countertop materials in the past; however, dark countertops are on the horizon for hip kitchens. Materials like concrete, granite and stained butcher's block are being used by interior designers for a more rustic look. These materials don't only look great, but come at a lower cost than other alternatives. If you choose the route of dark countertops, they should be balanced by a lighter cabinet and backsplash color. For example, concrete counters would pair well with eggshell or light pewter-blue cabinets with a white-tiled backsplash.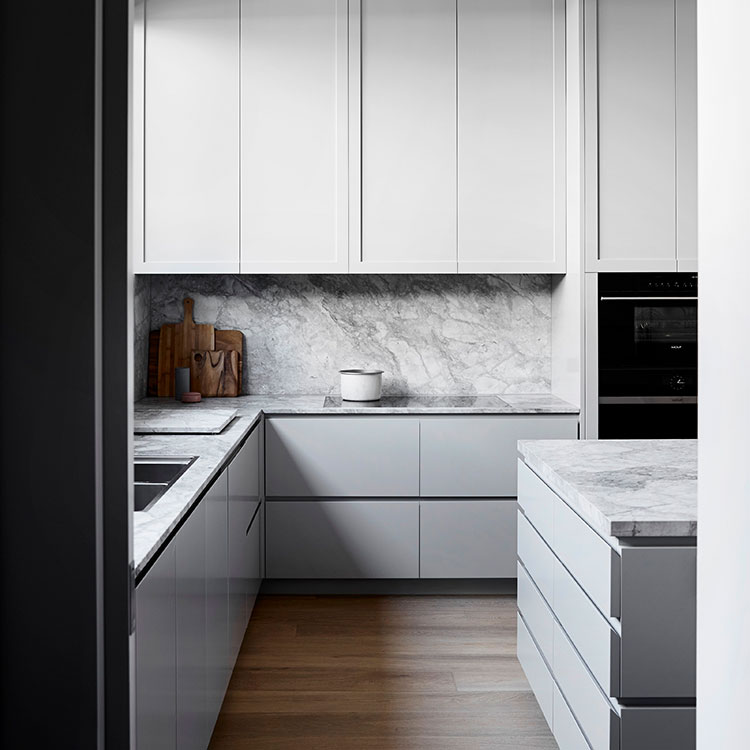 Smart Tech – Not only should your kitchen look beautiful, but it should also function beautifully. Streamline your cooking, baking and food prep with high-tech appliances and devices that will take your kitchen to the next level. This Spring, it's all about making your kitchen into a smart kitchen. When making tech-based upgrades, start with tools that you use most frequently. The fridge, for example, is a hub of the room and used by everyone in the household. Samsung has a Family Hub refrigerator that is equipped with a large touchscreen that displays a calendar, plays music and will help you order groceries. The fridge has interior cameras that let you see what food you have and don't have through your smartphone, even when you're away from home.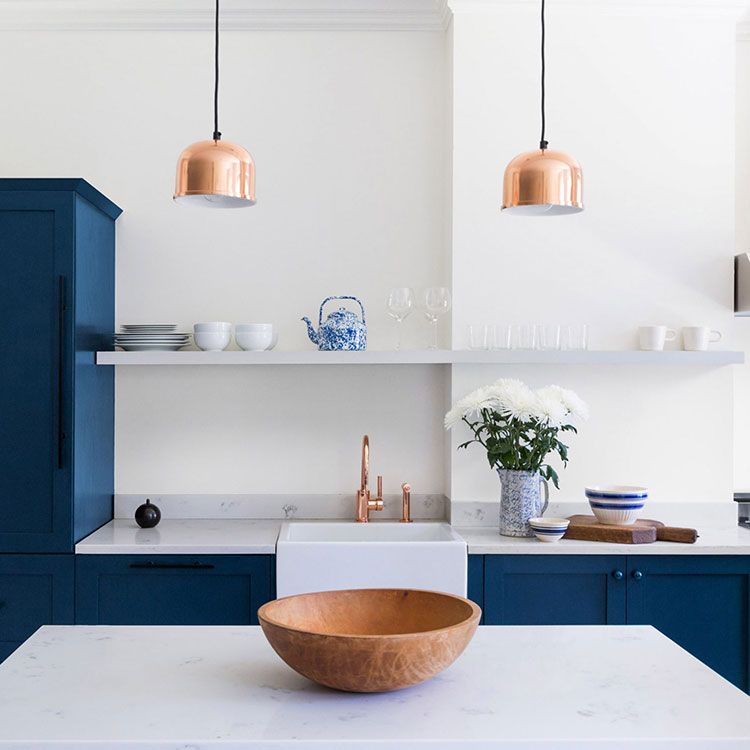 Exposed Shelving – A cramped kitchen never feels right. This Spring, designers are implementing solutions for a more spacious kitchen. One renovation technique is the removal of wall cabinets. The bulky cabinets' projection into the room feel like they're taking up too much space. Replace your cabinets with exposed, floating shelves that clean up the space above your countertops, but don't take away too much of your storage space. The exposed shelves make the room feel bigger and also provide you a means for curated displays of your beautiful serveware, china and glassware. Plus, shelving will save you some money if your upper cabinets are outdated and need a change. On average, cabinets can take up $9,000 of the kitchen remodel budget. With the replacement of lower cabinets and integration of exposed upper-shelving, you can both elevate your kitchen's look and save on costs.
Spring kitchen trends aren't only about looks, but also about functionality. From small changes, like paint color, to larger investments, like smart appliances, you can transform your kitchen into the space you've always wanted.