Buro Koos, 7 lab and Booreiland opened their new shared office. The location is in the recently opened Salt Building which is at the Houthavens harbour district in Amsterdam. This shared office space is located on the second floor and is designed by local firm Standard Studio.
Standard got inspired by the 'Koos Ocean's Eleven' theme. This theme, inspired by the movie, can be described by these words: dedication, adventure, social, creative and clear. The space has some great secret adventure features.
The office space consists of 560 square meters and contains three core elements within the open floor plan. The facade has great windows with beautiful sights on the harbour and gives lots of daylight. To be able to create smaller spaces within the big open floor plan Standard Studio divided the space by adding five meeting spaces. The meeting spaces are positioned in such a way that it devides the space into smaller office spaces for each tennant, but it maintains it's open loft kind of character.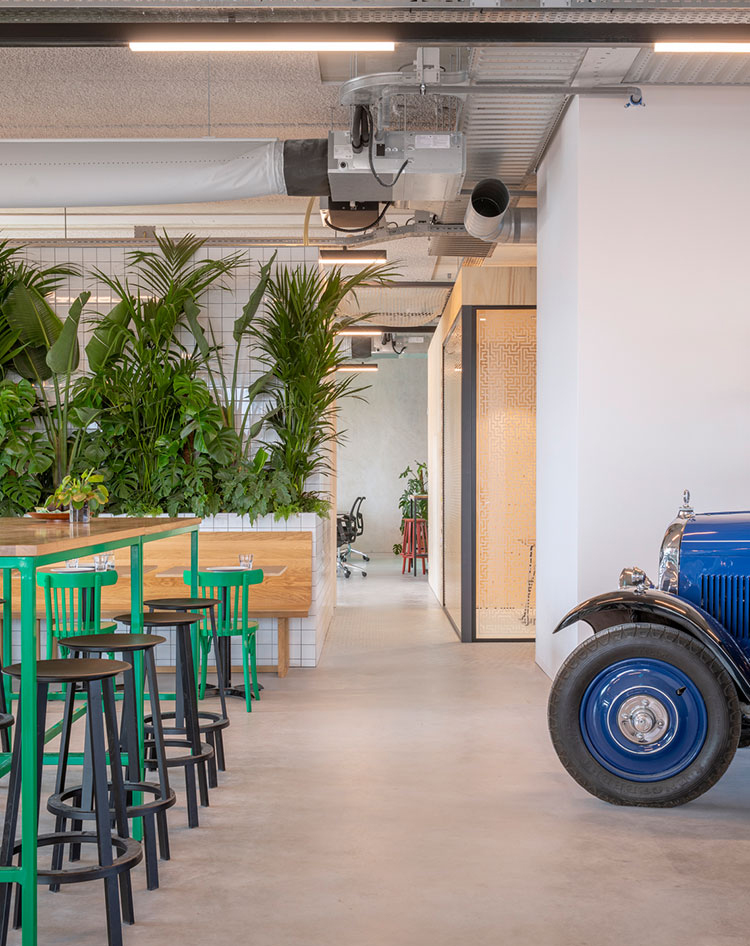 All working desks are positioned along the windows so that every workplace gets enough daylight and has nice views towards outside. All desks are situated together with the meetingrooms in such a way that it never feels too big. The black desks meet the industrial character of the building.There is separate space on the opposite side of the entrance which is used accomdate workshops up to 12 persons.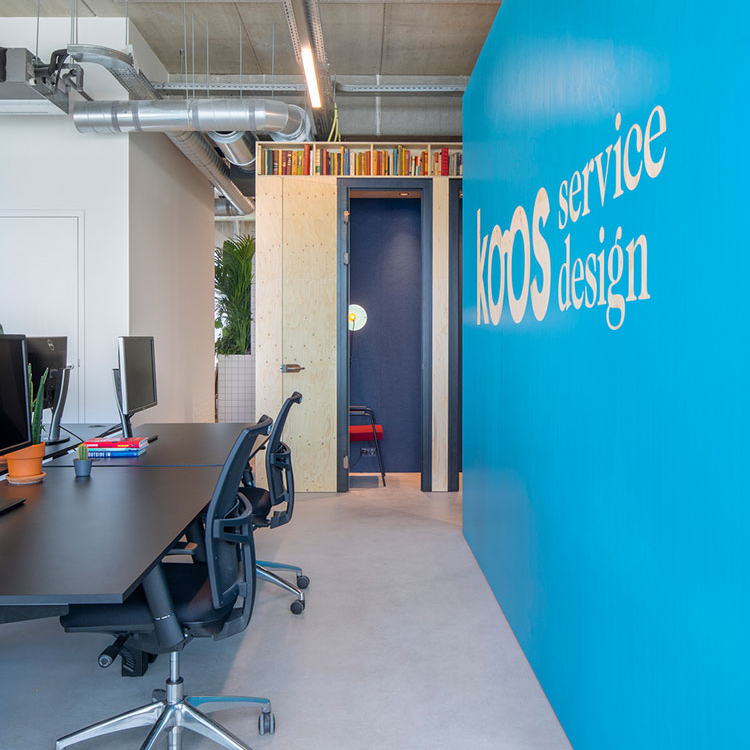 The entrance itself has a welcoming ambience where the communal lunch is served on a bespoke black marble bar. The tiled planter is placed in front of the tiled meeting room which gives a nice contract and also gives the social heart of the space a good vibe. The vintage classic car, organised by Buro Koos, is lifted inside and gives the space it's own identity and helds a one on one meetingspace. The car naturally separates the social heart from the workspaces. Velvet furniture, wooden benches, and coloured frames complete the look and feel. Vintage elements define the Ocean's Eleven theme and complements the concrete building.