Spanish art collective Luzinterruptus traveled to Tartu, Estonia to poetically visualize the city's vital heartbeats. In order to materialize this idea, the art collective realized 1,000 hearts from simple objects such as bags, water, eatable dyes and adhesive tape. They also included portraits which local photographers made, during several weeks, of people from the city.
Artists have filled the bags with water dyed with dramatic red color and sealed them, leaving the illuminated portraits on view. In order to achieve an organic form, they used adhesive tape and modeled all the organs one by one. Then they hanged them all from elastic bands.
The chosen place for the installation was a park next to the city's main square which is quite visited by youngsters during the day and the night. Luzinterruptus' team weaved a structure between the trees that allowed artists to hang all the elements without harming the trees.
During 15 days, people could visit the installation and go through corridors full of hearts with faces. Many tried to find themselves and found, above all, acquaintances and friends. "We, who also partook with our own portraits, couldn't find ourselves no matter how carefully and deeply we tried to look in there. That must mean something. However, we enjoy a lot going through the 1,000 beautiful faces of those Tartu citizens that offered themselves to collaborate" explain the artists.
Once the set was finished after two weeks, it was dismantled and picked up. The materials were recycled and the place was left just as it was found, without a trace of the installation.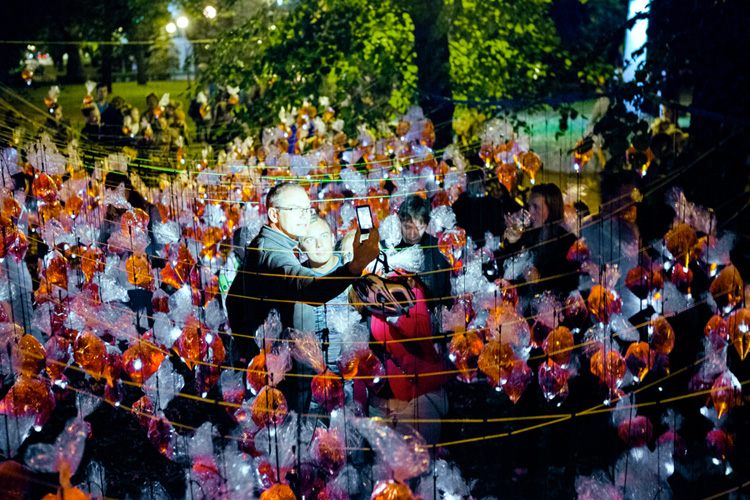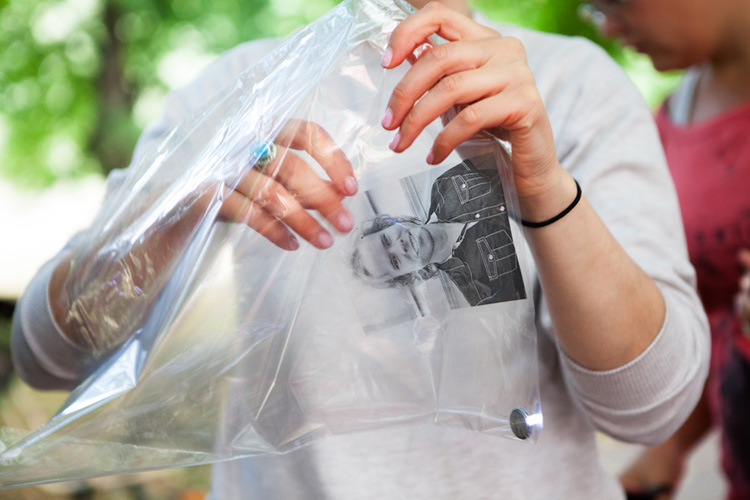 all images © GUSTAVO SANABRIA – courtesy of LUZINTERRUPTUS