Danish clothing brand Suit has recently opened a new store designed by local design office HAF Studio in Reykjavík. The design intention behind the new store was to tie the brand's raw and rough character together with clever and elaborate detailing.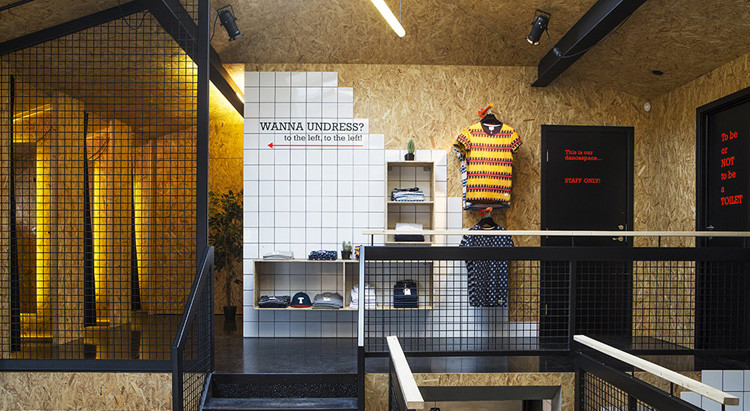 With this in mind, the HAF team created a space that offers a unique customer experience beyond that of the conventional clothing store environment.
The raw concrete floors and walls meet a warm chipboard cladding where white glossy ceramic tiles give the store a refined finish.
Finally orange and black fluorescent details create contrasts and highlights together with crisp lighting. Located on a popular shopping street, the store sells a range of mens' and women's clothing.