BMW has unveiled a very special car for this year's Concorso d'Eleganza Villa d'Este to pay tribute to one of the most significant models in its history. First and foremost, the BMW 2002 Hommage celebrates the extraordinary feats of engineering behind the BMW 2002 turbo – and re-imagines them as a design study for our times.
"The eye-catching design of the BMW 2002 Hommage employs a very dynamic, striking use of forms for its own take on what is, for me, one of the most iconic vehicles in BMW history," says Karim Habib, Head of Design BMW Automobiles. "At the same time, it encapsulates BMW's major motor sport triumphs, which were made possible by turbo technology. As such, the Hommage car brings together the past and future of BMW into a confident statement of unadulterated driving joy."
The sporting silhouette of the BMW 2002 Hommage lies low against the road. Its compact proportions, complete with long wheelbase, short overhangs and prominent "shark nose", promise a driving experience that thrills with irresistible dynamics and agility. Aerodynamic details like the large spoilers at the front and rear team up with the profusion of air intakes to optimise airflow around the car and maximise downforce in every driving situation.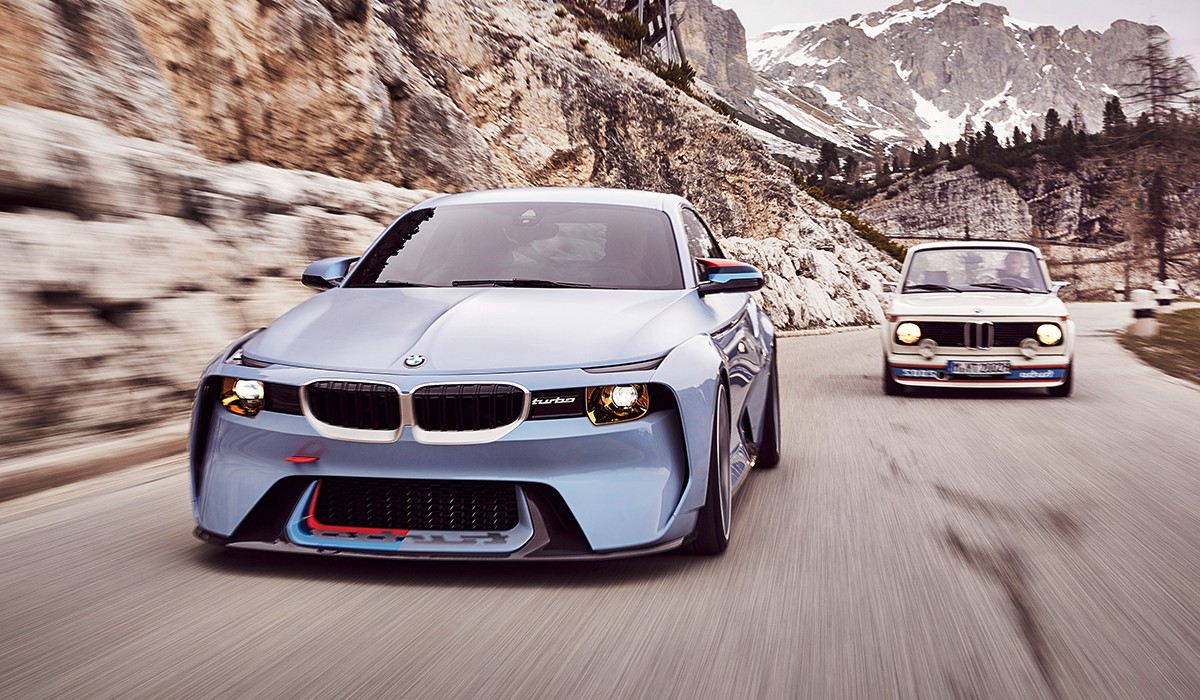 all images courtesy of BMW
Comments
comments