At 2017 Geneva Motor Show, Chinese electric-carmaker Techrules has unveiled the Red, its first series hybrid supercar, that features its proprietary Turbine-Recharging Electric Vehicle (TREV) technology.
The aerospace-inspired design is optimised for aerodynamic efficiency, with a striking modular three-cockpit design that has been crafted by world-renowned automotive designers, Fabrizio and Giorgetto Giugiaro. A sense of drama is assured by the distinctive fighter jet-style canopy that rises up to enable occupant access and futuristic elements such as the front laser headlights and 'star-burst' reversing LEDs.
The Ren features a lightweight chassis that has been designed and constructed to the highest standards by esteemed motorsport specialist, L.M. Gianetti of Turin. The performance-focused modular layout that allows the car to be configured with one, two or three polycarbonate canopies: one for track use by only the driver, two for the 'Le Mans' configuration with a single passenger, or three to accommodate the driver and two passengers.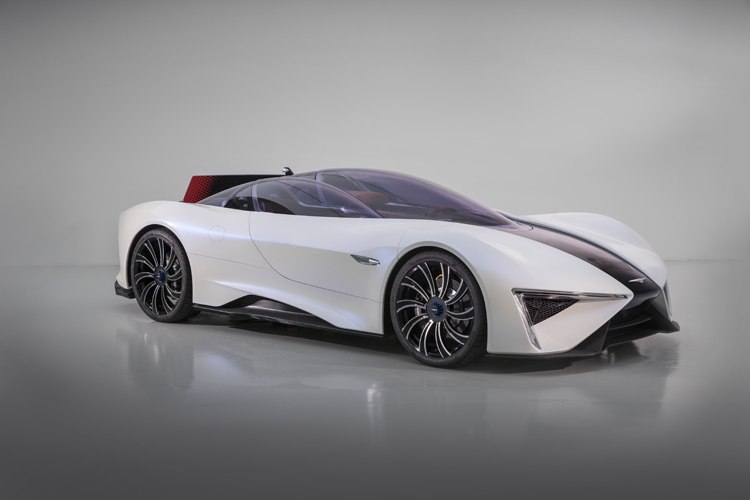 Renis the world's first electric production supercar to feature the ground-breaking Techrules-developed Turbine-Recharging Electric Vehicle (TREV) system, previously introduced at the 2016 Geneva Motor Show. The series hybrid powertrain technology delivers unprecedented levels of efficiency and performance, and an ultra-low environmental impact.
A variety of configurations will be available to tailor the powertrain to the exact requirements of the customer. The flagship version – with a battery capacity of 25 kWh and with two motors at the front and four at the rear – delivers maximum power of 960kW (1,287 hp/1,305 ps) with a range of 1,170 km from 80 litres of diesel fuel (NEDC).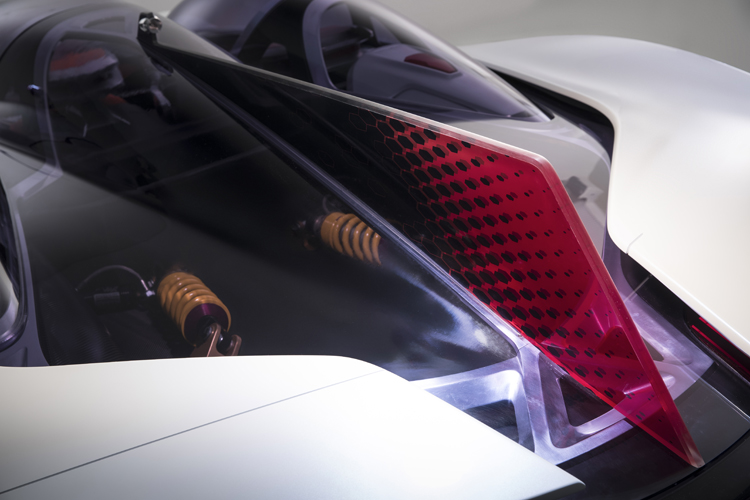 The Ren's desirability is enhanced further by a refined interior that delivers ultimate exclusivity by incorporating the highest grades of luxury materials. The wraparound cockpit and passenger pod spaces are finished using the finest Italian leather (cuoio italiano and alcantara), with seat cushions finished in a denim produced by the high-end designer clothing company, PT (Pantaloni Torino).
The Ren is packed with new technologies, including advanced driver assistance systems (ADAS) and a variety of driving modes. Inside the driver's cockpit, the centre of the steering wheel houses a self-levelling screen that displays performance-focused instrumentation while rear-view cameras feed three monitoring screens.
all images and video courtesy of Techrules