Tesla has unveiled its sci-fi-themed electric pickup, the Cybertruck. Unveiled at an event in Los Angeles, California, the all-new EV is designed to have the utility of a truck and the performance of a sports car. The truck will come in three versions with 250 miles, 300 miles, and 500 miles of range, respectively. And it will start at $39,900, Musk said. The truck won't be rolling off the assembly line until late 2021, but preorders can be made at tesla.com/cybertruck.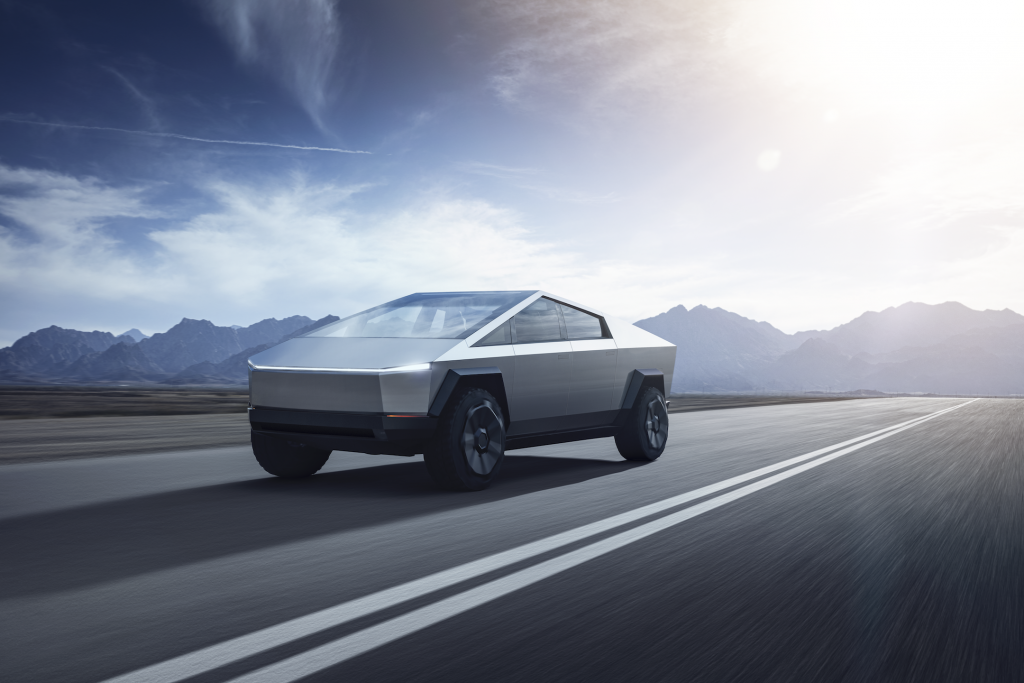 Cybertruck's body is comprised of a steel alloy that Musk says is dent-resistant, scratch-resistant, and per a demo onsite at the reveal, sledgehammer proof as well. In fact, he also says the Cybertruck is bulletproof to 9mm shells, and the glass is also said to be extremely strong, though not quite as strong as Musk apparently hoped since the Cybertruck's glass did shatter rather spectacularly on stage.
Musk touted the acceleration of the Cybertruck as well, showing a video at one point of the truck beat a Porsche 911 off the line. Musk said the "tri motor" version can travel from 0 to 60 miles per hour in under 2.9 seconds. The single motor rear wheel is the slowest off the line with a 0 to 60 mph acceleration of less than 6.5 seconds.
Tesla's truck will be sold starting at $39,900 USD, a model which has a range of 250 miles (402km), while the most expensive model, at $69,900 USD, will have a range of 500 miles. The truck will seat up to six adults and haul a payload of 3,500lbs, Tesla said. The truck's vault length is 6.5 feet, and it will have 4-inch suspension in either direction. A 17-inch touchscreen sits in the center of the dashboard, though images of the interior look slightly unfinished.
Tesla said customers can put down a $100 deposit. They'll be able to complete their configuration as production nears in late 2021. Tri-Motor AWD production is expected to begin in late 2022.