Design brand Menu and Norm Architects have teamed up yet again to bring life to The Audo, a hotel in Copenhagen where cozy, earth-toned guest suites double up as show spaces for new furniture and homeware. The Audo encompasses Menu's headquarters, along with 10 guest suites that are all dressed with the brand's range of furniture, lighting and home accessories.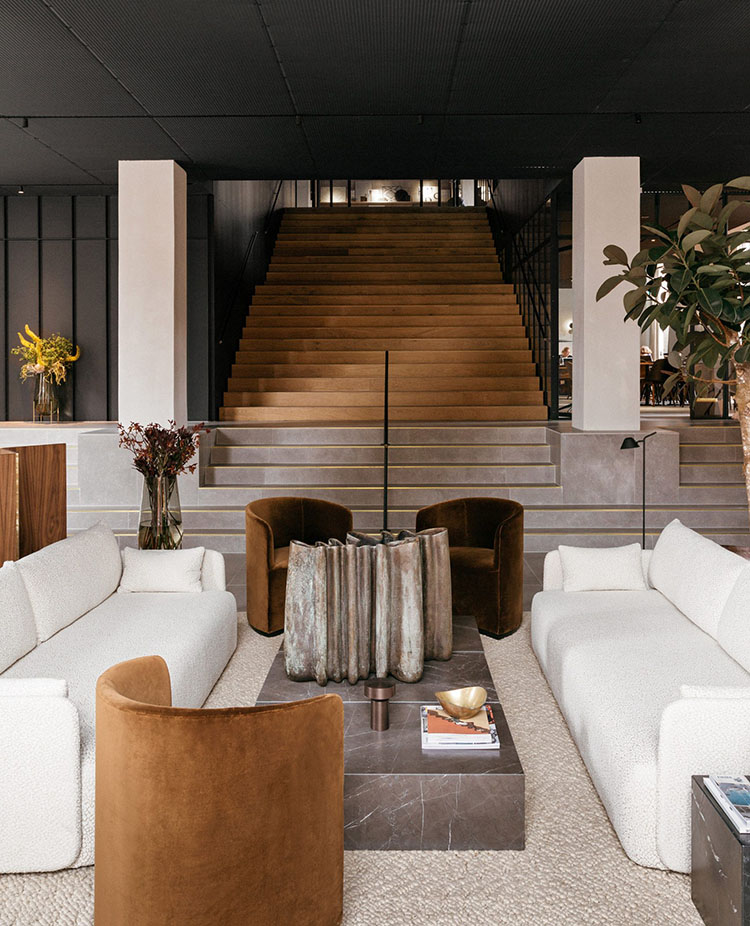 At The Audo, Menu's portfolio of furniture, lighting and accessories will be presented and experienced in new and authentic ways, redefining how we use design, space and, ultimately, how we connect to one another. Headed by former CEO and founder, Bjarne Hansen, and conceived in partnership with Jonas Bjerre-Poulsen of Norm Architects, The Audo is a testimony to the future of design.
Creating a renewed sense of belonging shaped by the spirit of collaboration, the new space occupies a building in Copenhagen's Nordhavn district that dates back to 1918, originally built to house the headquarters of the Russian Trading Co. Ltd. The Neo-Baroque residence features an inspiring mix of original features and thoughtful new accompaniments from an eclectic mix of premium brands—not least Menu's comprehensive range of furniture, lighting and accessories, together with a curated selection of products from premium global brands.
The name, The Audo, comes from the Latin Ab Uno Disce Omnes, meaning: From one, learn all.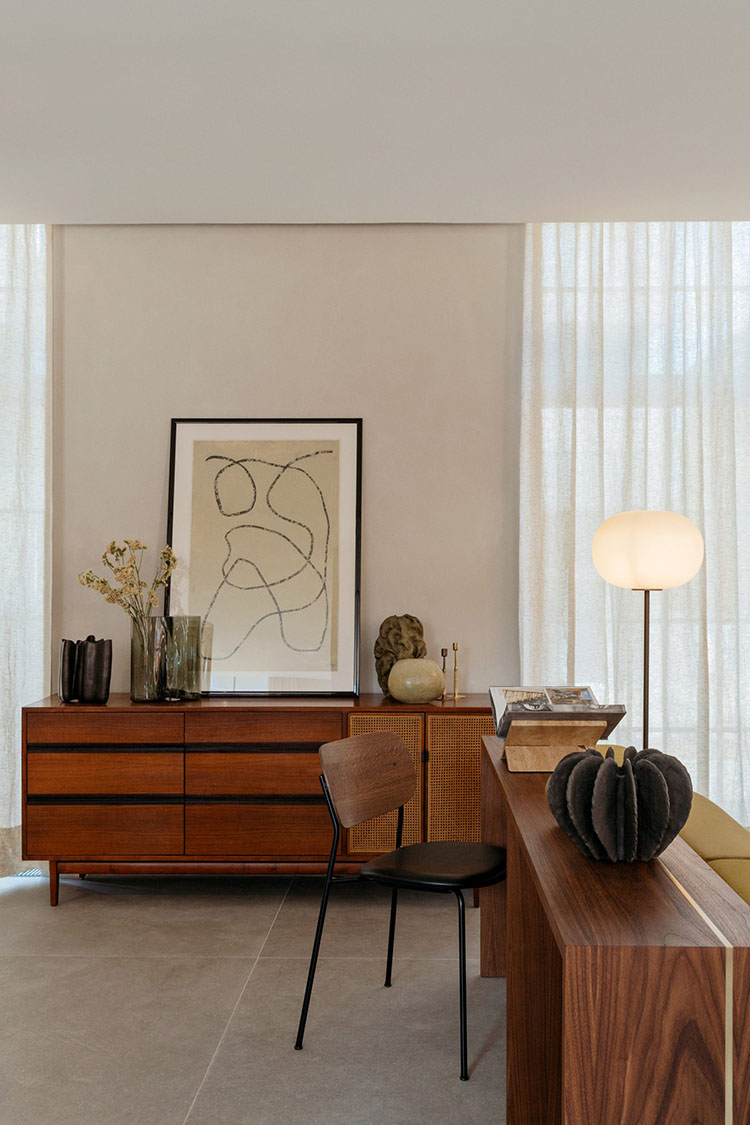 "The exterior of the building has historical references to a period of time when buildings in Copenhagen were inspired by Greek and Roman architecture, entering the early dawn of modernism, while the inside was a rational and industrial concrete structure that allowed us to transform the building rather freely. It is always a challenge to refurbish such a building, as the demands of services needed are completely different from the original purpose and period of time in which the building came to be. Working to create a combined showroom, shop, restaurant, office space and boutique hotel required different kinds of circulation, acoustics, ventilation and so on. Fitting all these functions and mechanical services into a historic building of 2500sqm was probably the biggest challenge,"  explains Peter Eland, Architect MAA and Partner of Norm Architects.
"The building stands as a holistic house where the visitor will find that all functions are connected throughout the spaces and material palettes," adds Eland. "Working on the identity of the space and concept, we've been drawing on traditional norms of good design in order to connect the refined, modern interiors with the history of the building." – Peter Eland