Coworking is the new way of working! It means gathering together with a bunch of people you don't know anything about and ultimately, discussing ideas that are out of the ordinary. I don't mean this has to happen; but it usually does. Coworking is attractive for many freelancers or digital nomads around the world. It is an open office to anybody, at (almost) any time, full of joyful energy, movement, and young talents walking around. It is an incredible way to meet new, exciting people that have something to say in their communities. It is also a great way to stay on top of your work – as a freelancer, structuring your work can be tough – and making sure that your tasks are completed by the deadlines (trust me, your other freelancer friends will help you out with that!). 
Here are the best coworking spaces in New York City for writers, freelancers, digital nomads, and basically anybody open to receiving support while doing their thing!
The Farm Soho
In the farmlands of Southern Missouri, we discovered a century-old barn waiting for a second life. We carefully transported that barn piece-by-piece to New York City. Now it's home to a community of innovators and entrepreneurs. The Farm Soho was built by hand (literally, by our own hands) and crafted with a love for nature and organic design. Because work doesn't have to feel like work. Come visit our spaces that are infused with the energy of the community who has come to call The Farm their new home.

Whether you are looking for an affordable coworking space, a shared office space in NYC or custom built serviced full-floor offices, The Farm's uniquely designed spaces will make you fall in love with work again.
Brooklyn Writers Space
There is a location for freelancers in Park Slope but there might be others around the city. The environment is chill with a shared writing space available, a kitchen area, and partitioned desks available. They also have a private roof deck which can be quite amazing to spend time on, especially when it's getting darker out. You have the option to sign up for a part-time or a full-time membership. Some of the important features that this place offers includes fast Wi-Fi, free printing, optional storage (extra $), and free snacks and coffee. 
If you're not sure whether this is the place for you, you could book a tour with them or read the testimonials. In any case, make sure that you check it out before signing up!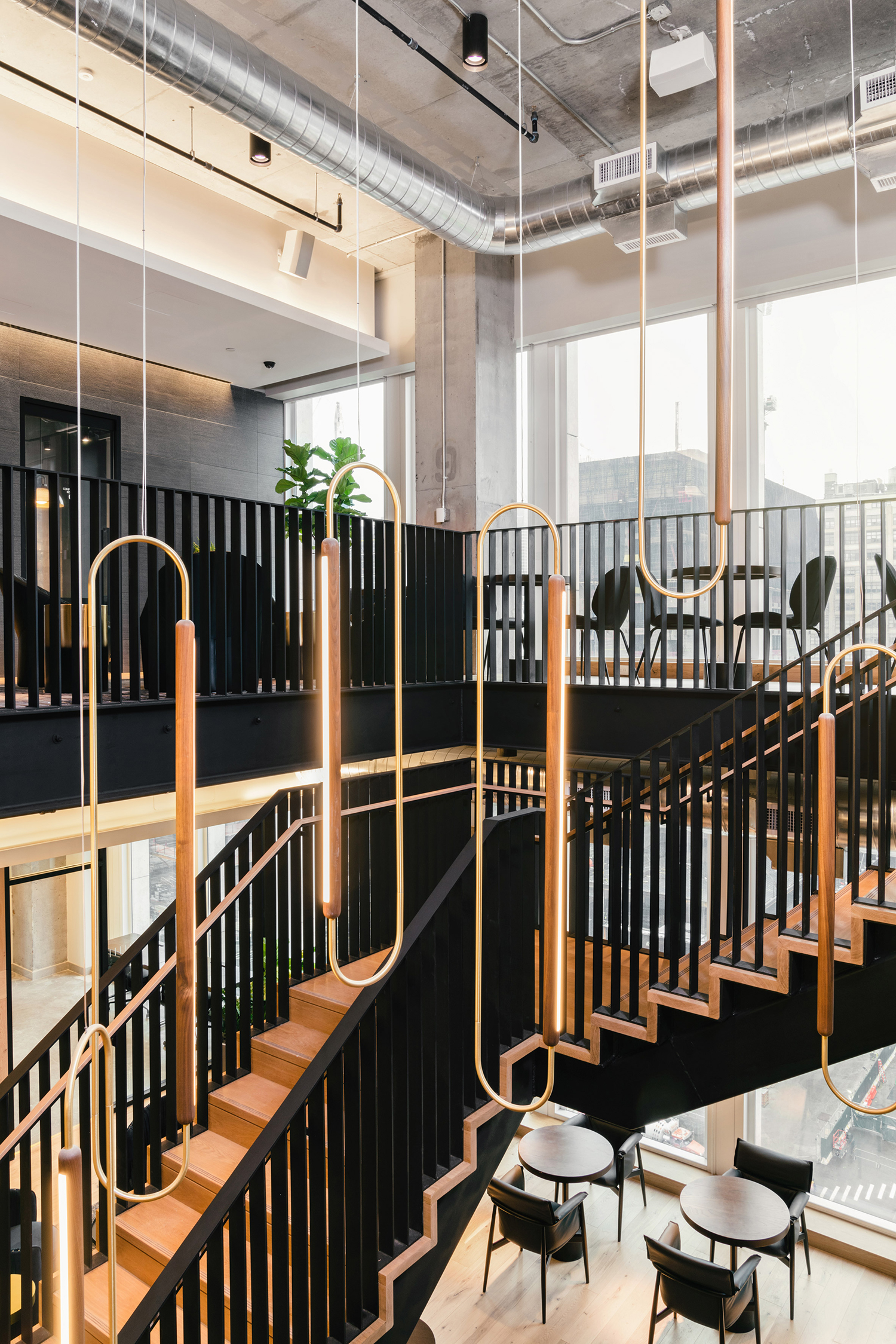 The Writers Room
The Writers Room is calling itself "the most extraordinary writing space in NYC" for a reason – their facilities are quite complex. They offer spacious rooms at affordable prices; and guess what? The rooms are actually quiet and pleasant to work in, even when the Room is situated in NYC. The location: a penthouse loft at the East and West Village crossroad. Their memberships are less than $5 per day for access 24/7, which is quite great is you ask me. 
The Center for Fiction
This coworking space is located in Manhattan and is a studio on top of a skyscraper. There is a desk for each writer and a lounge area available for members. With the membership you also get access to the center's on-site reference library, numerous outlets, and good Wi-Fi. They also have printers and a kitchen, which is pretty cool, and refreshments and candy are provided. People seem to be quite satisfied with the services. 
Paragraph
Designed and created for writers, Paragraph is an amazing coworking space for those passionate about the arts (but not only!). It provides freelancers with a great environment for completing hard work and ambient noise that makes people more productive! It stores 38 partitioned desks, high speed Wi-Fi, access to a kitchen, and a lounge area. This coworking space is pretty new – it was founded in 2005 before "coworking" was a thing and it used to hold private events mostly. Today, anyone can enjoy spending time here. One of my high-school essay writers, the one whose team of experts wrote my free gun control essay examples, used to work here and it suited him quite well!
Industrious
This coworking place has four locations in New York. They offer nicely designed spaces for professionals and those in the business industry. Industrious has suits available for private workers who need a premium working space. This spot has access to shared amenities and common areas but is more private than the other space. There are regular offices available for teams up to 19 participants; these offices also have access to the same amenities. Last but not least, Industrious offers community memberships for those who need flexible seating and access to the same common areas. 
Freelancers Hub

 
As the name points out, the Freelancers Hub is a place specially designed for freelancers. It is located in Brooklyn and holds many events worth mentioning, including creative and performing arts workshops or the Brooklyn Spark event, finding new clients. This place is great because it has a very chillout atmosphere; I guess it's one of the few spots in New York where you can make friends easily.
Friends
With such a great name, you cannot expect the place to be any less interesting, right? This place is cool, cozy, and located on the third floor of The Invisible Dog Center in Brooklyn. It features natural light and 30 desks open to anybody working in the creative industries. If you don't feel like committing from the first time, try out their services for one day and see for yourself. Memberships can be quite pricy indeed, starting at $400 per month for a floater desk and $650 per month for a dedicated one. 
Conclusion
Working in a coworking environment can be one of the coolest things you've ever done! It's literally like traveling – you meet people from all over the world that you can connect with in a hot second! Since freelancing can get lonely, this is your chance to go out and explore the world! 
Author Bio
Jeremy Raynolds is a freelance writer and art enthusiast. His books have helped many people evolve spiritually. Jeremy has a passion for motorcycles, and he plans on traveling the world on his.