Fountain pens are great writing tools that are widely embraced by different professionals. This is because they offer great service, are quite easy to use and very accessible. 
However, designers have specific pens they prefer working with like gel pens and mechanical pencils among others.
You find that a vast majority of these designers have not used fountain pens to get a better understanding of what they entail.
If you are a designer and have no idea why you should consider working with fountain pens, this guide will give you a clearer understanding.
You'll get to see the different mechanical features that make the use of fountain pens a breeze. Additionally, we'll feature some fountain pen brand recommendations to get you started. 
Design Aspects to Look for in a Fountain Pen

 
Fountain pens are amazing writing tools to consider especially because they give you a great variety of designs to choose from.
These pens come with different design aspects that you can tailor to cater to your specific needs. Some of the design aspects to keep in mind include:
Nib Styles
The mechanism at the end of the pen used to transfer ink onto paper is what we refer to as the nib.
Fountain pen nibs are easy to work with and they come in a variety of styles to give you a variety of options.
Most fountain pens come with different nibs that are interchangeable. This makes them an amazing addition for you to experiment and eventually settle on one that suits you.
The most common nib styles featured by most fountain pen brands include extra-fine, fine, medium, and broad. The sizes refer to the thickness and width of lines made when using these nibs.
Additionally, there are also nibs created by other fountain pen brands specifically for left-handed people and others designed for calligraphy. As you can see, when it comes to fountain pen nibs, there is something for everyone. 
Grip
The grip on a fountain pen is a design aspect that is easily overlooked by most people. However, you find that avid fountain pen users will be keener when it comes to their fountain pen grip.
You might be wondering what I mean when I talk of your fountain pen's grip. Well, the grip is the part of the pen that you hold on to while writing. With the right grip, the pen is easier to use and glides through the paper.
However, if the grip is not up to standard, using the fountain pen becomes a real drag. This may discourage you from investing in one again.
Ensuring that you invest in a fountain pen with an ergonomic grip is the best way to go. These grips are designed to offer comfort and flexibility especially when being used for long periods of writing.
If you are worried about your handwriting, these grips are designed to help you hold your pen right. Doing this will help facilitate the application of the right pressure on your pen resulting in more controlled and better-looking handwriting. 
Cartridge or Converter
One of the most unique and loved features of the fountain pen is the ink reservoir system that is set up. With this, two options may come into play depending on the fountain pen brand you work with.
The first option is the cartridge which is a small disposable tube filled with ink and attached to the fountain pen to facilitate ink flow.
The use of cartridges comes in handy when you want to work with a variety of colors. Once the ink on the cartridge dries out, it cannot be refilled but is rather disposed of and another tube attached.
The second working option is the convertor which is the most preferred and used ink reservoir option. It is attached to the fountain pen and can easily be refilled with different types of inks from a variety of brands. 
Ink Colors
Using fountain pens gives you the advantage of featuring different colored inks from various brands in the market. The ink color choices in the market at this point are honestly endless. 
You are quite literally spoilt for choice with more traditional colors like blue and black to aesthetically pleasing colors with specs of gold and pink. There is a huge variety of color choices to consider when working with fountain pens.
They add great flair to your work and allow you to enjoy the use of your fountain pen. You'll have to go through some trial and error to find colors that work for you but enjoy the process while at it.
Some ink color choices will come with different specifications and features like waterproof, fast-drying, and more. Pay attention to what you are looking for to ensure you get the perfect ink choices for your fountain pen. 
Where to Get Fountain Pens
The growth of the fountain pen industry is soaring with more suppliers coming in to offer competitive prices on these pens. Different online retailers offer a variety of these fountain pens.
For instance, we have the Goldspot pen retailers who stock different nice fountain pen brands who have come highly recommended by Bob from SketchbookB, and they also feature a helpful blog for beginners and pros alike on their website.
Additionally, there are also retailers such as Pen Chalet and Goulet Pens that you can consider when investing in a quality fountain pen. 
However, working with online retailers is not the only option you have when investing in fountain pens. You can also find local physical shops around your area and check out some of the fountain pens they have in stock.
The best thing about going old-school is that you get to see and feel what you are investing in. You may get lucky to find a vintage fountain pen that you can have as a valuable collectible for yourself.
As you consider where you'll get your fountain pens, it is also important to have an idea of the best fountain pen brands for you as a designer. Doing this will make the purchasing process easier. Some of the fountain pen brands we recommend include:
Pilot Metropolitan
The pilot metropolitan fountain pen is a great beginner-friendly pen that you should consider investing in. It comes with a range of nib sizes including fine, medium, and italic. It is a good investment and quite affordable ranging between $10 and $50 with quality assurance. 
The Lamy Safari
Among the fountain pen community, this is one beginner-friendly pen that will get mentioned a lot. This fountain pen features a great minimalist design with an ergonomic grip to facilitate better use of the fountain pen. They come in nib sizes ranging from fine to extra broad giving you a great variety of choices. 
Montblanc Fountain Pens
For great precision and quality performance, the Montblanc fountain pens are your best choice. They are beginner-friendly and are designed with an ergonomic grip to give you the best support you may need. 
Waterman Fountain Pens
Waterman fountain pens are designed for those individuals with an eye for detail and the need to have an aesthetically pleasing pen choice. The fountain pen comes with different nib sizes and features either a gold plated nib or a stainless steel nib depending on your preference. It comes with ink cartridges that allow you to use a variety of colors.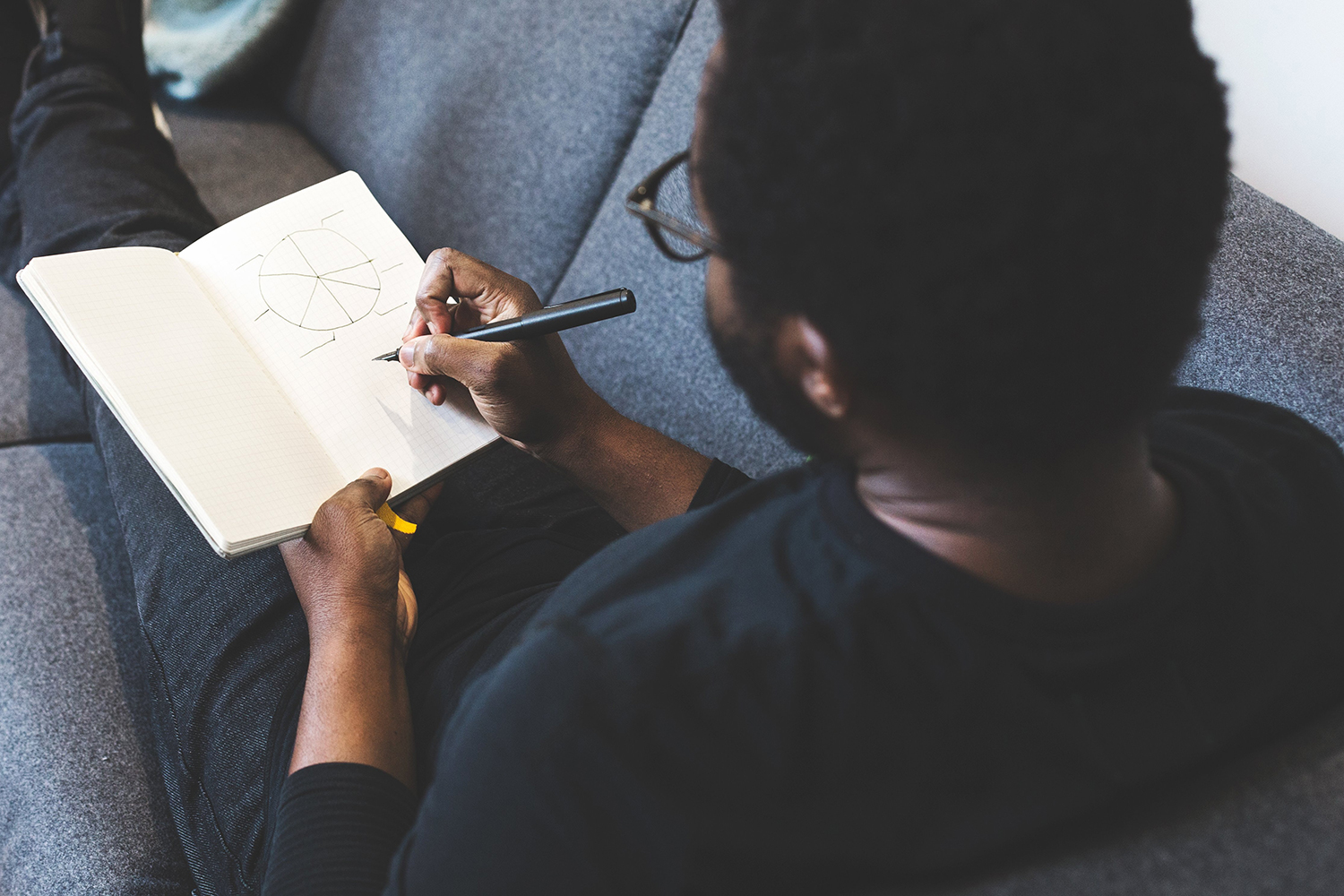 Type of Paper You Should Use with a Fountain Pen
As a designer, your keen interest in details and achieving perfection in a lot of the work you venture into is a strength. When using fountain pens, it will not be any different. This is why you need to ensure that you invest in the right paper for your projects.
The type of paper you use is important because it translates to the appeal of the work you put out. Remember that if a fountain pen is used on the wrong paper the ink will bleed or smudge since it takes a little longer to dry.
This is why you need to ensure that your paper choices are top-notch and of the best quality. The consensus on the best paper for fountain pens seems to suggest that working with thick paper that features a smooth surface is the best choice.
However, when it comes to specific paper brands, you'll have to experiment with a few to find one that works. The Rhodia pad has great reviews in the market among other paper options.
Take your time to find one that works for you and stay open to experimenting with new options in the market. 
Conclusion
As a designer, working with fountain pens for your notes to jot down project ideas and more will come in handy. These fountain pens are well designed to offer you quality writing experience and numerous chances to have fun with them.  There is a huge community of fountain pen users and collectors, including Berkley professors, artists and normal people!  There is a ton to explore as a designer in the fountain pen world.
You get to experiment with different ink colors and nib styles making the whole discovery of fountain pens a great journey. Once you are fully on to the use of fountain pens, be open to try out different brands and get a feel of all the market has to offer.