Kraków-based practice Theza Architects has recently converted a single-story office building into a light-filled duplex loft in Sosnowiec, Poland.
The existing office space had very few windows – providing poor sunlight conditions for the new housing conversion. Fortunately, top floor location and possibility of extension provides conditions to solving the lack of sunlight.
Introducing a doubel height void volume, the new open space allows sunlight access to the inner part of the first floor. This open space has been organized as a living room with an open kitchen. In addition, the first floor features two bedrooms, main bathroom and back of house facilities. The second floor has been set to hosts the master bedroom with hidden washroom and a roof terrace.
The floor-to-floor access is via a cantilevered concrete staircase. The stairs appear to be suspended – they do not connect with top or bottom slabs. The use of materials such as concrete, industrial glass panels or OSB (oriented strand board) refer to the industrial aesthetics of the apartment.
Black clinker bricks have been used to form a 3D textured wall of the main bathroom. Color, texture and shadows refrears to coal, a sedimentary rock extracted in the local mine industry.
Minwhile, the Kitchen design follows a simple geometry idea. OSB boards finished in gloss black were chosen for the front material for cabinets and the kitchen island. The kitchen island has also been equipped with gray plastic crates as drawers.
In contrast to the raw industrial materials, high end finishes such as triangular, crystal mirrors and wooden tiles have been introduced. On the second floor, the hidden washroom – accessible throughout the master bedroom wardrobe, has been glazed on both sides with triangular mirrors – extending a narrow space into infinity.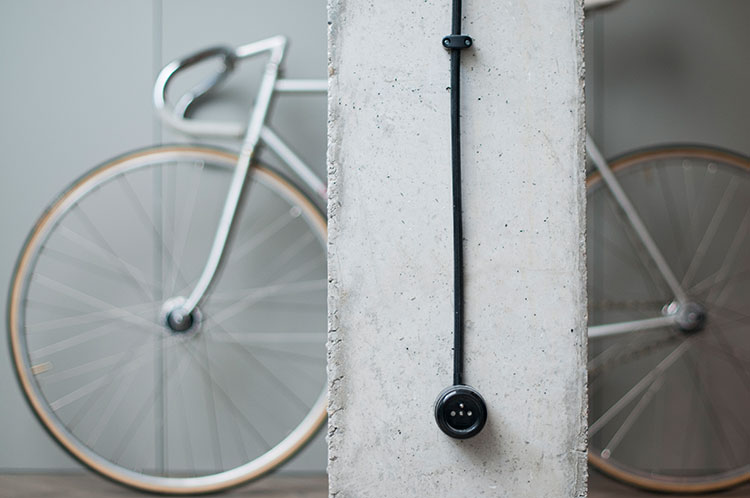 Custom designed theme letters, are back lit to provide side light to the bedrooms. The "A", "F" and " L" letters form the project name: "ALOFT". Missing "O" and "T" emphasize the possibility of future apartment extension.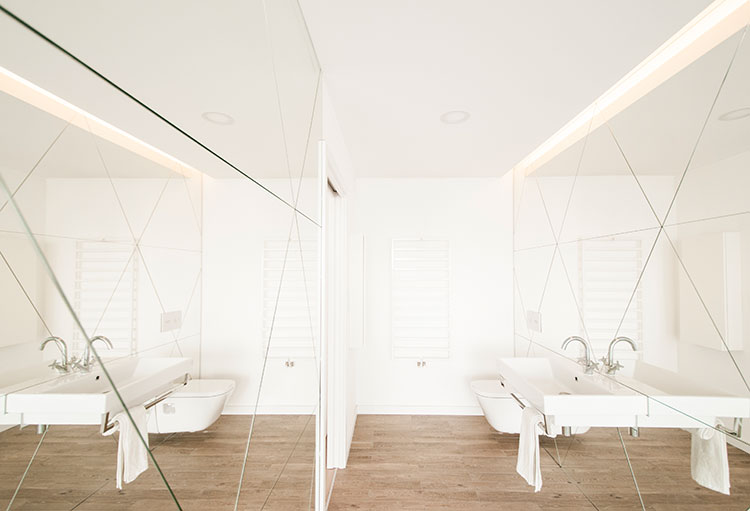 Design team : Ludwik Kaizerbrecht, Krystian Kaizerbrecht
Photography : Ludwik Kaizerbrecht
Construction : Ireneusz Krzywda
Bike Rental : Mechanik.Bikes Dorian Klimza