This house built in the early 80s in Givatayim, Israel, has been purchased by a young family that wanted it updated and renovated in order to fit better with their lifestyle and everyday needs.
Since it had its charm and character, This Is It's initial decision was to go for materials that would retell the story of the house in a new way.
The Israeli design team has used grey Terrazzo for the ground level and designed two concrete stairs that divide it and lead to the living room, emphasizing the existing structural qualities and volumes. Thin brass profiles are interlaced in the terrazzo and concrete, in order to create continuous lines from the kitchen to the backyard and across, from the staircase to the bright patio.
In the bedrooms floor, wood replaces the terrazzo, to soften and bring warmness to the rooms. Concrete and brass details reappear in the second floor, in different scales and variations, linking the materiality and textures of the house.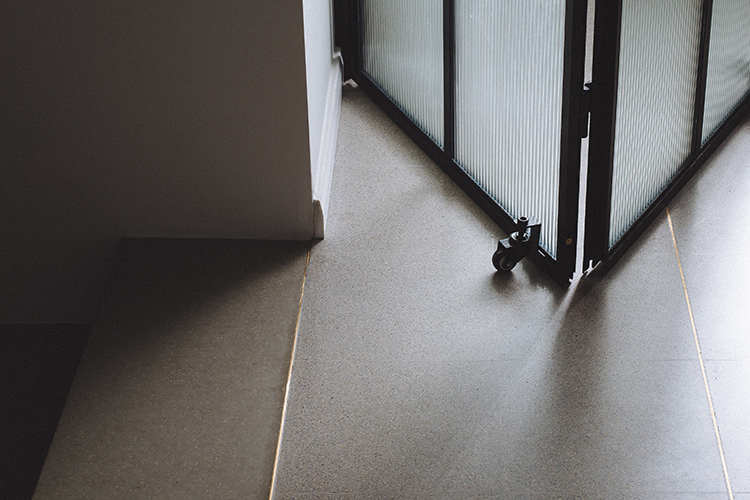 all images © Matan Katz