Italian architect Silvia Allori has overhauled for herself a tiny apartment designed in the 70's by a Florence architect, who thought a space on a human scale in every single detail. The white laminate is predominant, and it has been used playfully on the walls of the living room to hide cabinets, a table, neon lights and plasters, which are never exposed.
The cabinets and the table disappear within the laminated niches, while a series of cuts in the space between the wall and cladding, filtered some neon lights, breaking down the rigid geometry of the volumes. The ceiling follows a total white volumes scheme, that is lightened by the rythm of some slender rectangular bars that mark the space and serve as an entering guide to the house.
Niches and steps create voids that can be filled and turned when needed into sofas and beds. Located in the entrance, the kitchen is separated from the corridor by a curtain created using isothermal emergency blanket from a survival kit.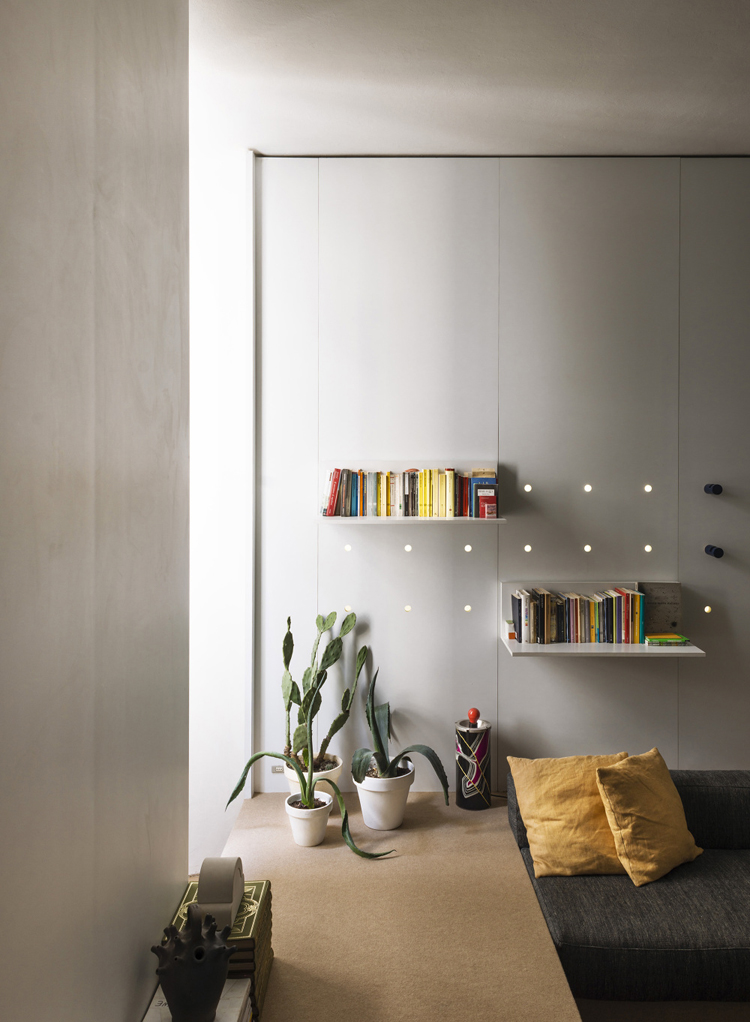 all images © Simone Bossi