If you live in the Denver or Colorado Springs area, you are no stranger to unpredictable weather. It's nothing unusual for the area to be 85 degrees and sunny one day, then snowing the next. Storms often pop up seemingly out of nowhere, which makes hail damage a serious concern for Colorado residents. Because most commercial buildings have flat roofs that can be severely damaged by hail, business owners need to take extra precautions to protect their property. From routine maintenance to investing in durable roofing materials, here is what you can do to protect your commercial roof from hail damage.
Schedule Routine Inspections and Maintenance
If you want to avoid costly repairs, regular inspections and roof maintenance are a must. Don't let a small leak become a big problem. Finding and fixing issues before they worsen saves you money down the line. Business owners should work with a commercial roofing contractor to perform routine inspections. Colorado commercial roofing experts are trained to spot damage and provide quick roof repair. When it comes to commercial roofing, high-quality workmanship is a necessity — but so is excellent customer service. These commercial roofing contractors are also state-licensed independent adjusters, which means they can manage the insurance claim process for you as well.
If you should need a new roof, this Colorado commercial roofing business works with you to find the best solution. You can schedule a free inspection today and discuss your budget and needs. If you can't afford a complete roof replacement, roof coating is a great option that will weatherproof and extend the life of an older roof. A spray foam coating, with its white reflective topcoat, can even reduce your energy costs by up to 30%. That's a win, win solution.
Use Durable Materials
Should you need to replace your roof, certain roofing materials are better at protecting commercial buildings from hail damage than standard asphalt shingles. Metal shingles are a great alternative for sloped roofs and offer impact protection as well as energy savings. There are quite a few roofing materials that are ideal for flat roofs. EPDM rubber has been around for decades and is the most economical, weather-resistant flat roof material. PVC roofing is substantially more energy-efficient, as it can reflect up to 90% of solar heat. This material is also waterproof and long-lasting. Newer to the market is TPO roofing, which is less expensive to install than PVC and more durable than EPDM rubber. TPO roofs are perfect for commercial buildings as they are leak-free, energy-efficient, and puncture-resistant.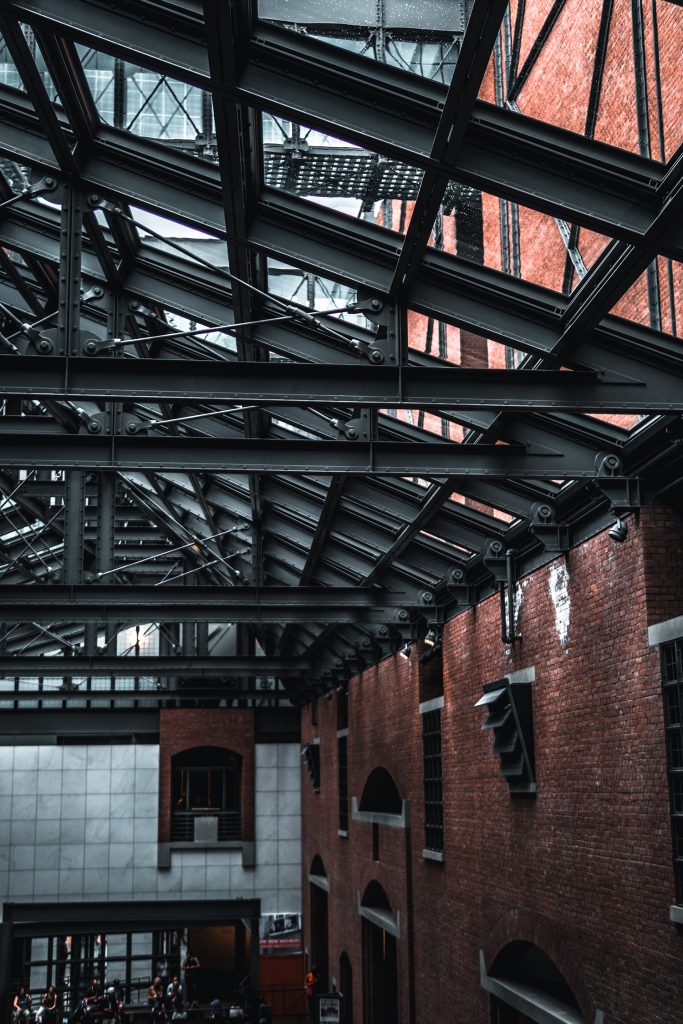 Buy Property Insurance
Despite taking the best precautions, damage is sometimes inevitable with severe weather. In 2017 alone, it caused over $330 billion in property damage. Hail storms have increased dramatically in the past few decades, with some hailstones as big as a softball. If you live somewhere like Colorado, the best way to protect your property against unpredictable weather is to insure it. Talk to your insurance company about the different types of property insurance they offer. Most small business owners can benefit from packaged or custom policies. Make sure your policy covers things like wind and hail damage. These policies should also protect against other storm damage like lightning and fallen tree limbs.
Colorado comes third in the country for the most hailstorms per year. Since most Coloradans will probably experience hail damage at one time or another, it's important that you are proactive and take extra precautions to protect your property. Homeowners can use these same tips for residential roofing as well. You can't control the weather, but you can control how you protect your property from it.