Whether you are a design student or just a drawing fan doesn't matter. Don't hide your skills in a small box! If you can create new artwork and strive to develop in this profession, there is no time to wait. You can start earning extra money right ahead with a part-time job in design. At the same time, you need to consider your equipment. Sometimes, you may need Photoshop or Illustrator, but a tablet with Procreate will be enough for other issues.
As in any profession, there is no magic word or a key that will open the door to unlimited money income. All the following online activities we will discuss below have already worked for many people and will work for you with constant efforts from your side.
If you know that digital art and design are about you, let's dig into how you can earn money using your skills.
1. Become a freelancer
Yep, it may sound obvious, but many think it's not for them. But if you plan to continue your career in design, it's time to start making a portfolio and get a hand in creating various designs. Depending on your preferences, you can search for positions in UX design, content design, photo editing, illustration, etc. As a plus, this will be an excellent opportunity to boost your ability to communicate with clients effectively. Clients will send you briefs, discuss details with you, and pay for the finished work.
Don't forget to stick to deadlines both at college and managing orders. If you want to get your back covered, use college paper help services to take care of your homework.
The best platforms to search for freelance design work for students:
Upwork
Designhill
Toptal
We Work Remotely
Dribble
Fiverr
Peopleperhour
Guru
Keep in mind that you may face a high competition among designers, so be patient and try to do the best. Also, most freelance services ask for a monthly fee for their membership and commission rates, be sure that the amount is entirely lifting for you.
2. Try yourself in a role of a lecturer or turn into consulting
You may think you have nothing important to share with the audience. It's not true! If you have moved from the beginner level to intermediate or higher, you have something to share about your experience, approaches, and tools you use in creating designs. You can use side platforms for online tutoring and workshops or search for mentoring positions on Upwork and other job marketplaces. This work may be important further, as you will get different experience and a base of prospective clients that will be helpful when you will turn your part-time job into full-time.
3. Create and sell various forms of templates
Here you have a ton of ways to express yourself. Sell logos, posters, ebook covers, website layouts, branding package designs, PowerPoint templates, UI kits, printables, and any kind of digital art that other people can use. The typical customers of such artworks are bloggers and small enterprises that need quick solutions to their design needs. Where to sell templates? If you want to sell templates for websites, you can use TemplateMonster, Envato, Creative Market, and DesignBundles. These sources may also work for other types of templates; just check the list of accepted types of digital artworks.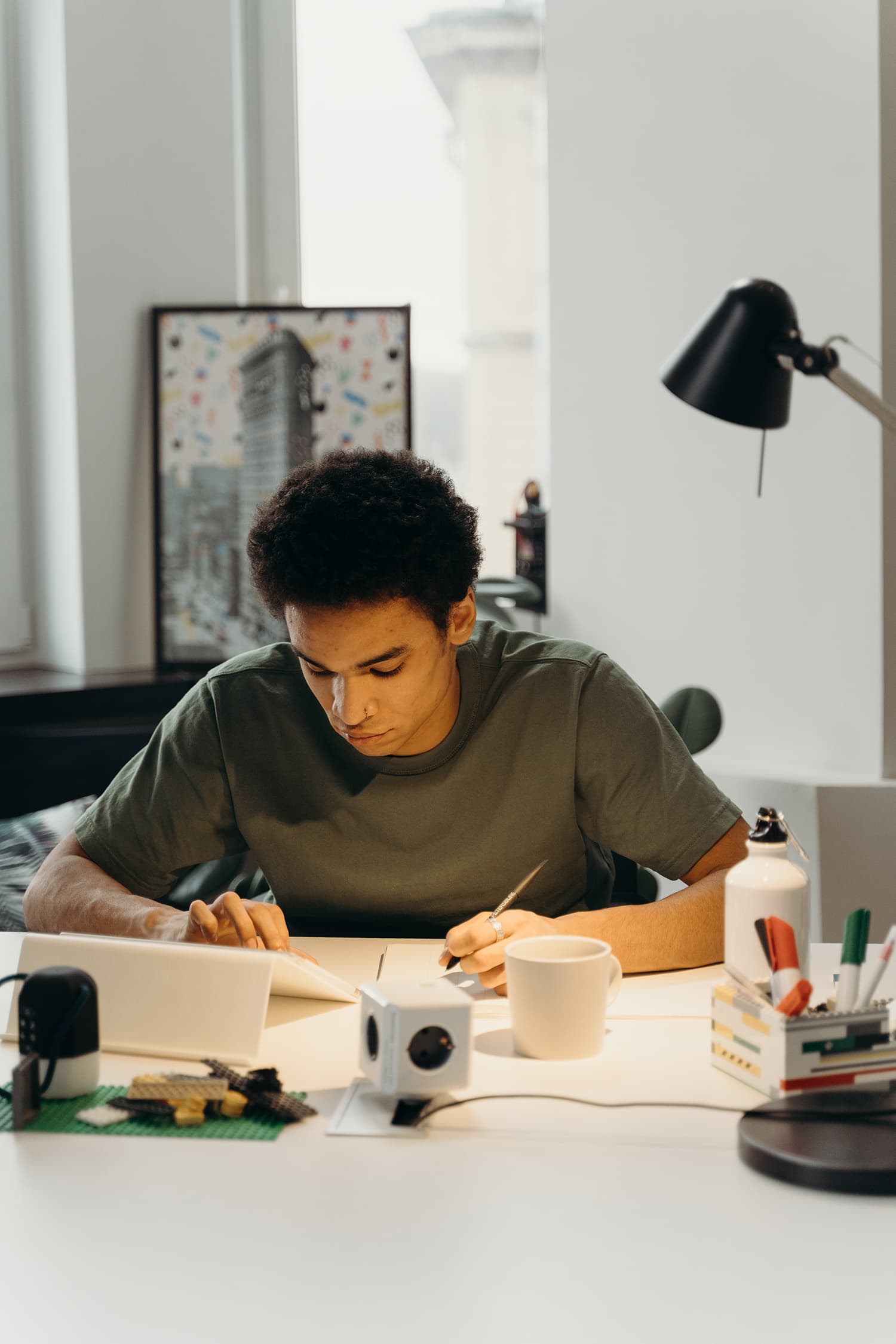 4. Design and sell sticker packs
It is a great way to train your visual skills and composition. For example, you can start with services like MasterBundles, Canva, Redbubble, and similar, which provide an opportunity to place your works on the market, and set a fair price for your work. Some of them even offer you to create a portfolio. All you need is to create artwork and download them on the website. Also, consider trying marketplaces like Etsy, Amazon Handmade, Shopify, Design cuts, etc.
5. Start your own design business by creating a website
All in all, you can create your own web store to sell digital and printed stickers, designer shirts, creative mugs, etc. Be ready to go through the stages of picking web hosting, creating a website layout, using online store promotion, communicating with clients, and understanding order-delivering processes. It may be challenging, but it will be really interesting, we promise!
Tips to Consider
When you start doing something for the first time, it's great to know some peculiarities and recommendations that will help you avoid typical mistakes. Here are bit of advice that you may find helpful:
Try to pay attention and develop your soft skills like time management, healthy self-esteem and be able to find a common language with clients and designer community members.
Reply to clients as fast as you can. It may be critical if the client has an urgent order. This tip is for those who see the message and postpone answering it when they have time to respond.
Create and frequently edit your portfolio on Dribble and Behance. Even if you have only a couple of quality works, it's time to make a portfolio. Allow your prospective clients to see the examples of your creations.
Add details to your profiles. Sometimes the success of your portfolio will depend on the quality of your profile description.
Update your Linkedin account to let recruiters and clients know you are open to part-time work.
Seek professional design communities on Slack, Facebook, and other services to find more windows for possible online jobs.
Look through freelance job sites and Linkedin searches using phrases like "freelance designer/UI designer/UX designer."

 
While looking for a part-time job in design, don't waste your time and read articles and books to fill your eyes with good works to follow. Look through Dribble, Behance, and Muzli, as many design companies and top designers share their results here.
Stay up to date with industry trends. If you want to create an original design, it should correlate with the current audience. Besides, it may happen that someone will start a new service for freelance designers, so why not give it a try?
Summary

 
Your decision to find a part-time job while at college is always a win-win idea: you can both earn more money and real work experience. Don't forget to have healthy sleep, eat well and keep a work-study balance.
Over time you will create your base of regular clients and sources that work best for you to find a part-time job or a single-time order. Be ready that this won't happen in a week, so keep your head up for new adventures!