As part of the 'Open Borders' exhibition organized by INTERNI during the Milan Design Week 2016, Russian architects Sergei Tchoban and Sergey Kuznetsov, founders of architecture studio SPEECH, were invited to create a sculptural installation for the traditional Cortile d'Onore courtyard of Università degli Studi di Milano.
The entire surface of the structure, that consists of a 12-meter-high cylindrical tower, is worked out as a media facade assembled from 336 tightly-fitting to one another LED screens that serve as an interactive canvas for architectural graphics.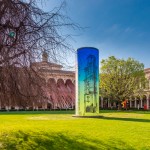 Some of the images were chosen and applied in advance – these are drawings by Sergei Tchoban and Sergey Kuznetsov, wherein out of all their works the architects selected fragments with vertical structures – from historical campaniles and bell towers to modern skyscrapers. The images are not static but gradually appear on the surface, as if the unseen hand of the author creates the drawing right in front of us.
Other images can also be drawn by the visitors themselves utilizing the tablets and styluses installed on two side of the main courtyard. In such a way, in front of our eyes the structure transforms from an abstract cylinder into a drawing laboratory, in which new variations of the same architectural form are created without end, and the visitors get a chance to feel like co-creators.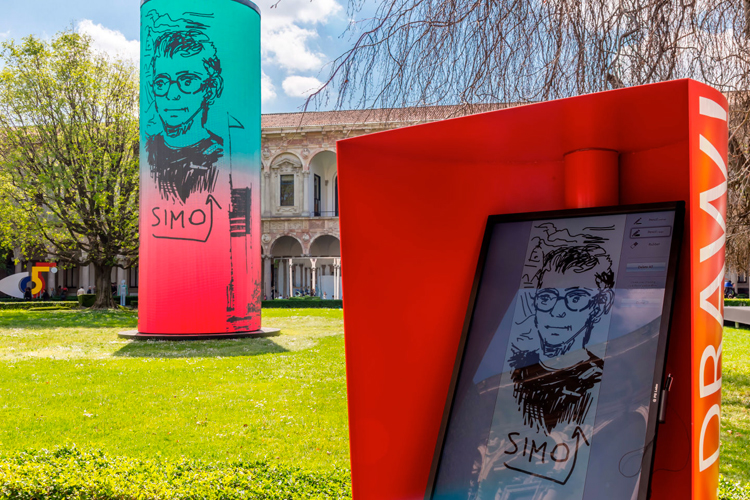 Sergei Tchoban and Sergey Kuznetsov are convinced that it is precisely drawing that is the ideal means of professional liberation, creativity and dialogue which is capable of opening any and all borders. The combination of bright colors selected for the background "canvas" – turquoise and pink, orange and yellow, yellow and blue – make the drawings stand out more.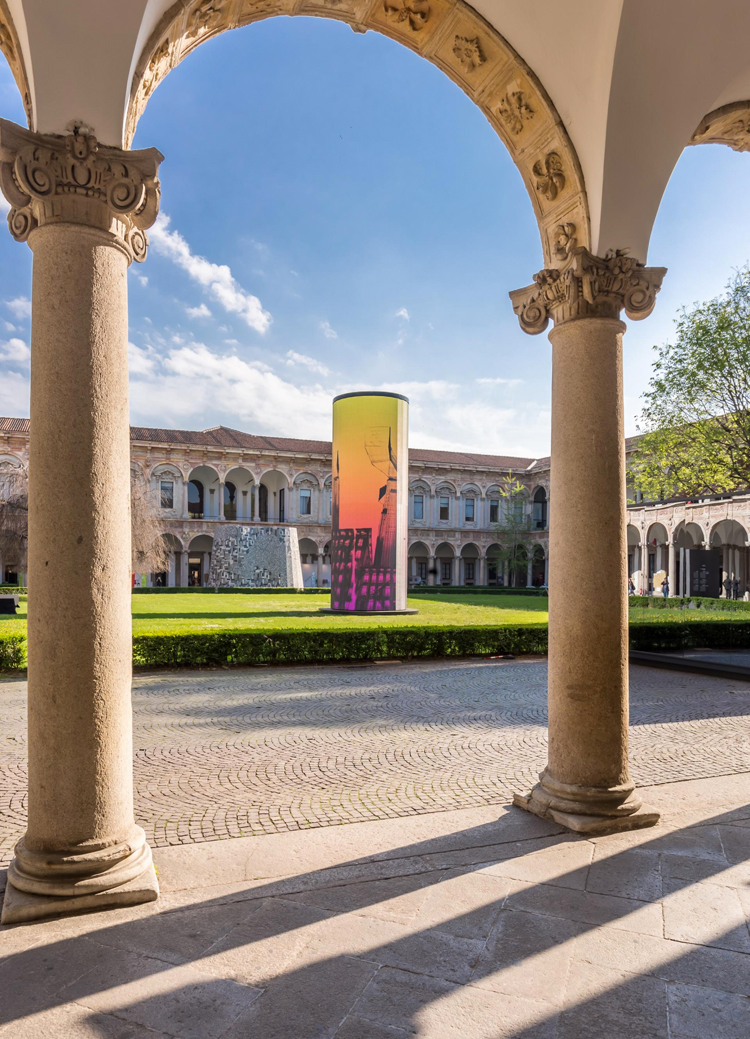 all images © Vasily Bulanov