Drawing inspiration from the rich Thai culture, Rashed Alfoudari and Dawood Albader of lab100 have designed the Ubon Restaurant on the edge of Sabhan area; an area known for it's eco resorts and riding centers in Kuwait.
The design approach was minimal with a direct functional layout, and that is not to overshadow the unique exterior view. Being a second branch of the same bistro; the main objective while designing the space was to create an atmosphere relatable to the existing concept without being corporately-repetitive. The colors and materials were inspired by the rich Thai culture, therefore hints of brass were used to portray the importance of gold in Thai ornamentation.
The burnt wood panels — a Japanese technique of preserving wood, known as "shou-sugi-ban" — infused with the golden copper elements surround the dining area portraying the Asian influence of this restaurant. Pendant lights were added to soothe the dining area with their organic shape.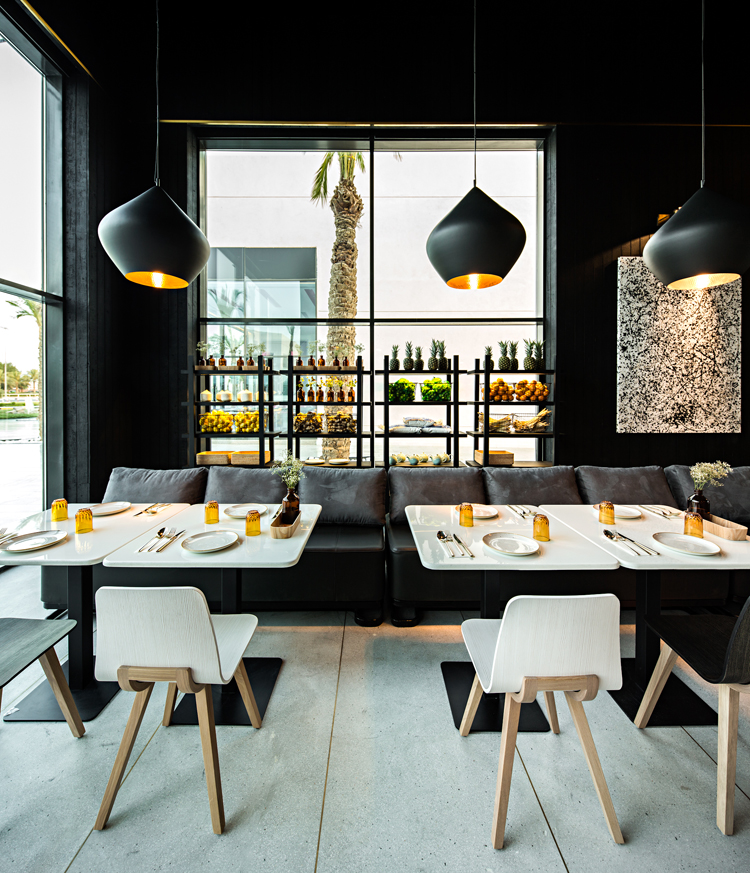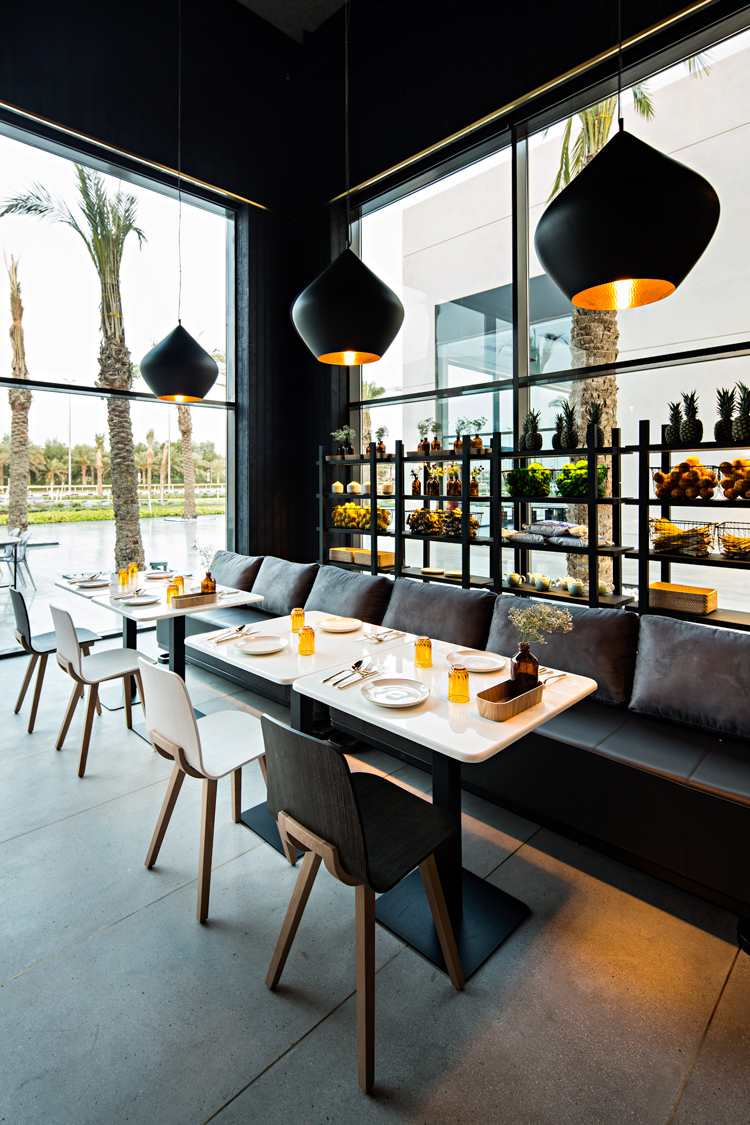 all images © Nelson Garrido