Strasbourg-based architecture studio Urbane Kultur have recently refurbished a swimming pool built in 1970 by architect Bernard Schoeller in Lingolsheim, France. The project aims to preserve the simplicity of the original pool: the extensions built over time were demolished; the area liberated by moving the changing rooms allow three stainless steel basins to take place under the existing dome.
The dome offers amazing spatial qualities, natural light, high quality indoor / outdoor relationship with large sliding doors and a certain elegance in structural design.
The extension building houses the entrance hall, changing rooms, offices and technical rooms. It is independent of the pool hall, it is a "boomerang" that wraps the dome without touching it, without deforming it. In between, a landscaped patio organizes many transparencies between hall, pools and locker rooms.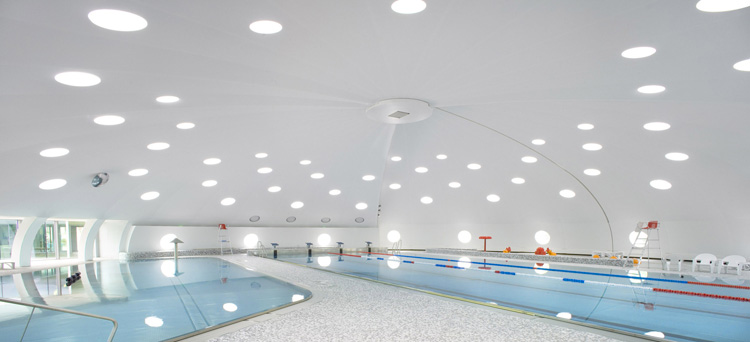 all images © JEAN BAPTISTE DORNER | source archdaily