Form and function are the keys to making the most of unused space. Whether you're looking at the interior of your home or the unused land that surrounds your property, before you start to fill that space with clutter or irrelevance, you need to assess your needs. Your practical requirements needn't replace any creative input that you have regarding that space, and you can even have the best of both worlds.
Using unexpected materials or designs can not only individualize your ideas but can also turn necessities into unexpected benefits, meaning that you are able to utilize and augment your surroundings in the ways that best complement your needs. While you may have a firm idea of what you need, thinking outside of the box can often yield unexpected benefits.
Your home interior – Having a home that reflects your personality while remaining practical can be a tricky balancing act. This is one of the main reasons that minimalism has become such a popular aesthetic, as it allows you to strip your interior down to the basics. You don't need to go that far of course, and making use of space that remains both in-tune with the rest of your decor while remaining a practical element of your home is not as difficult as you may think. Making use of lighting effects that can alter the feel of a room, or using unusual materials in order to differentiate between living spaces, can all help you to achieve that vital combination of practicality and functionality.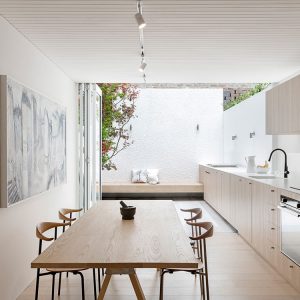 Your exterior environment – If your business is located outside, then the chances are that you have space to use that could improve it. From farmers to wholesale suppliers, having the right buildings can make significant improvements to the spaces that you can utilize. There are some obvious essentials that you need to take into account, and the practicalities of the space are the most important. Having a new build means making sure that it is weather resistant and economical, but at the same time, there's no need to opt for visually unappealing options. It's due to the combination of look and durability that there has been an increase in businesses utilizing steel for their building options, and if you're looking for farm buildings for sale, you'll notice that the best ones use the versatility of steel as their primary material.
Your office – Minimalism hasn't just become the trend for our homes, but it has also made its impact on the office space. It's easy to see why, as clutter and unnecessary office furniture can make your work environment inefficient and non-cost effective. Minimalism is a useful tool when it comes to streamlining your office space, but that's not to say that you should embrace it fully. Minimalism is all well and good, but your office space also needs to be practical and welcoming. You need to find the balance between too much and too less. For instance, have a rule where your employees are allowed 3 possessions at their desk at each given time. If you have any clutter, like the filing cabinet which is no longer used, then get rid of it and replace it with a plant or have an armchair employees can enjoy.
From metals to greenery, the fabricated to the natural, there are many ways to make use of both practical needs and visually appealing personal choice. Assessing how you want your environments to look and feel, while taking all of the practical considerations into account, means that you will be better able to find the right balance of both.