Using plaque detecting technology for smartphones, uunn allows users to track and improve their dental health through a unique mobile app and attachment. Founded by Hawaa Budraa and Gina Dorodvand, two London based biomedical engineers, uunn Leverages 4+ years of extensive research in collaboration with dental experts, computer vision scientists, biomedical engineers and 400 beta testers. It's unique algorithm visualizes any areas of plaque on your teeth so you can make informed steps towards cleaner teeth.
Clean teeth means keeping plaque under 1% (uunn calls this The Zone). Being in The Zone means your teeth are bright, your breath is fresh and your dental bills are low. "Everyday we brush our teeth without ever knowing its true efficiency, often leading to costly trips to the dentist," explains Hawaa Budraa. "Alongside our team of dental experts and computer vision scientists, we have created a simple, yet effective, way to highlight your plaque and track your progress so you know your brushing and flossing is paying off."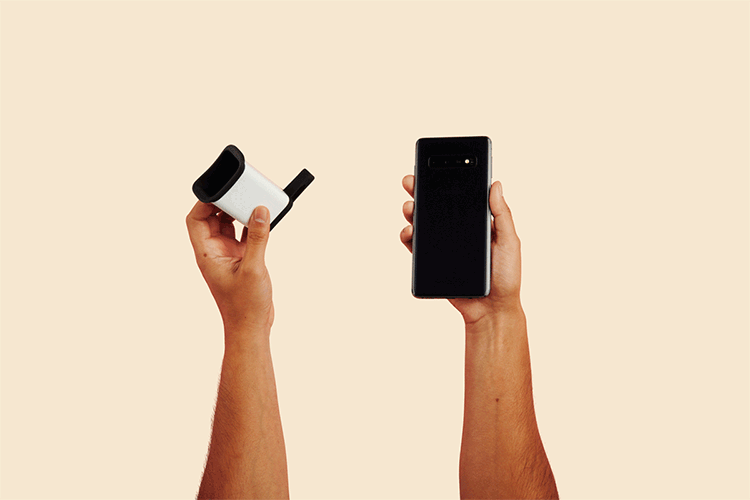 "Oral health is equally as important as our general health, however, it is so often overlooked," added Dental Hygienist Kasia Niziolek. "Removing plaque by brushing twice daily together with interdental cleaning should be an integral part of your daily routine. However, it is very difficult to achieve a low plaque level from home and waiting months to know if there have been improvements can be frustrating and demotivating. I look forward to recommending the uunn app to my patients as I believe it will motivate them and allow them to achieve effective results faster."
Of course, it's also essential to be aware of any procedures you may need to undergo if your oral health is suffering. A full mouth reconstruction, for example, is key surgery for those with unhealthy gums, cavities, decay, root canal issues, gum disease, and more. While a full mouth reconstruction (also know as FMR) is extensive treatment, oral health cannot be overlooked. If you want help reviving your smile, this is one option to consider. 
The digital health tracker for teeth, uunn, will be available to pre-order early 2020.