Virgin Australia has unveiled its brand-new Boeing 777 business class cabin on long-haul flights from Australia to Los Angeles and Abu Dhabi. Dubbed 'The Business,' the cabin features 37 individual and private suites arranged in a reverse herringbone layout for maximum privacy while maintaining 100 percent direct aisle access.
Virgin Australia's new Business Class Suites represent the ultimate in comfort and luxury boasting a seat that reclines into an 80 inch fully lie-flat bed with few adjustable positions to suit the differing needs of the guests.
Each suite also features a 18 inch touch screen for entertainment, a unique tablet holder designed specifically for Virgin Australia, multiple lighting settings and plenty of storage, including a side console to store personal belongings and plug in electrical items.
In addition to the physical transformation, guests will experience an enhanced restaurant-style meal service with new Luke Mangan designed menus. Guests can also enjoy a stunning Business Class bar, providing an exclusive destination to visit during their flight. Check out the video of the cabin below, and book your next flight online here.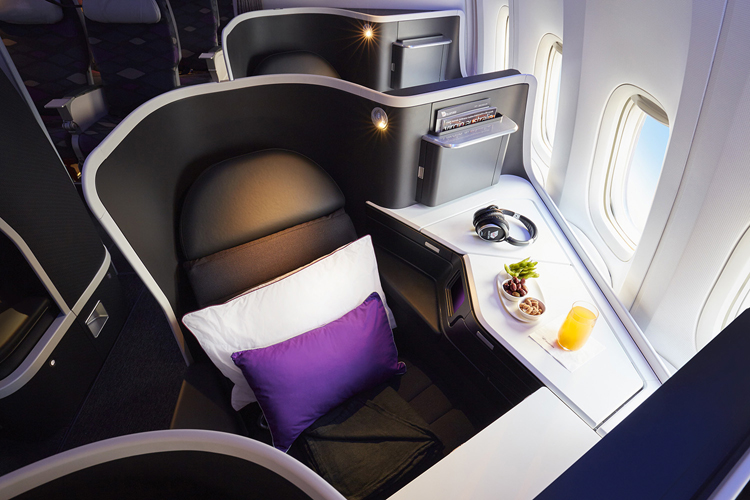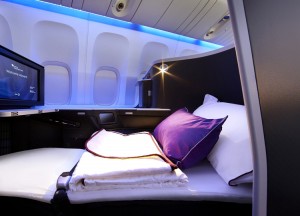 all images and video courtesy of Virgin Australia