The 30.7-metre-high Vitra Slide Tower by the German artist Carsten Höller provides a new accent on the Vitra Campus in Weil am Rhein. The Vitra Slide Tower consists of three diagonal columns that meet at the top, with a revolving clock mounted at their point of intersection measuring six metres in diameter.
The tower can be ascended by visitors and is vertically accessed via a double-flight staircase fitted into the slanted columns with intermediate landings. A viewing platform at a height of 17 metres offers new perspectives of the Vitra Campus and the surrounding landscape. The platform also serves as the starting platform for the 38-metre-long corkscrew tube slide.

With a diameter of six metres, the clock of Vitra Tower is mounted at the point of intersection where the diagonally slanted columns come together at the top. It is visible from a distance and illuminated at night, but has no numbers. It is not clear whether the hour mark vertically positioned at the top indicates twelve o'clock or the mark corresponding to the diagonal of the columns. Every twelve hours, the hands will form the Vitra logo for a few brief moments. The clock turns on its own axis, thematically addressing time but not facilitating a practical reading of the time.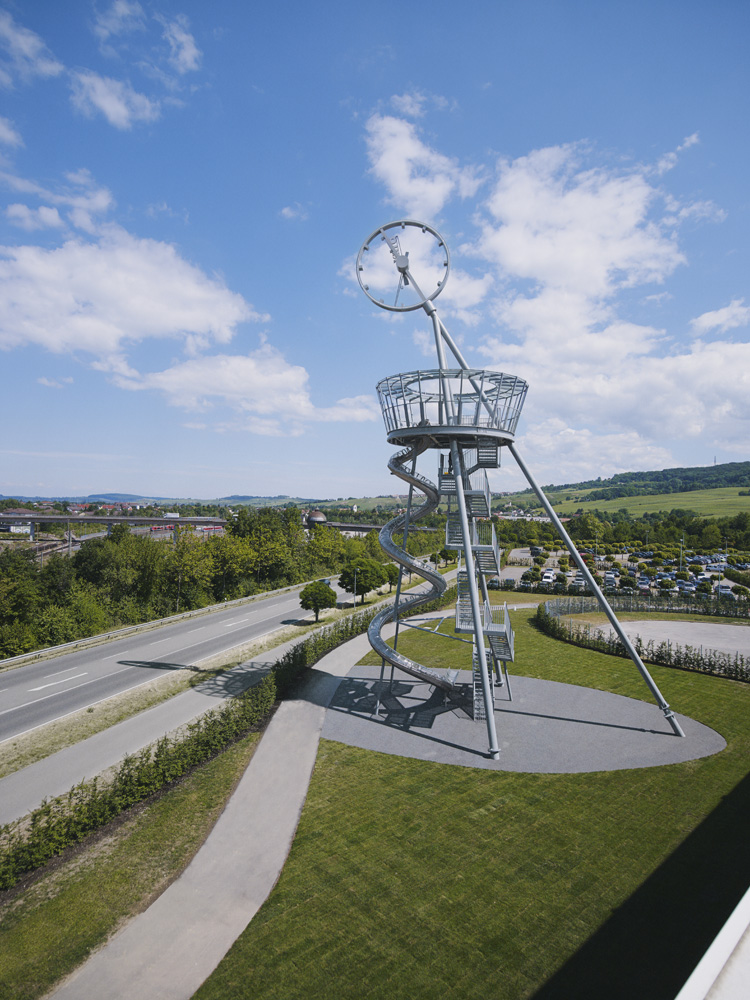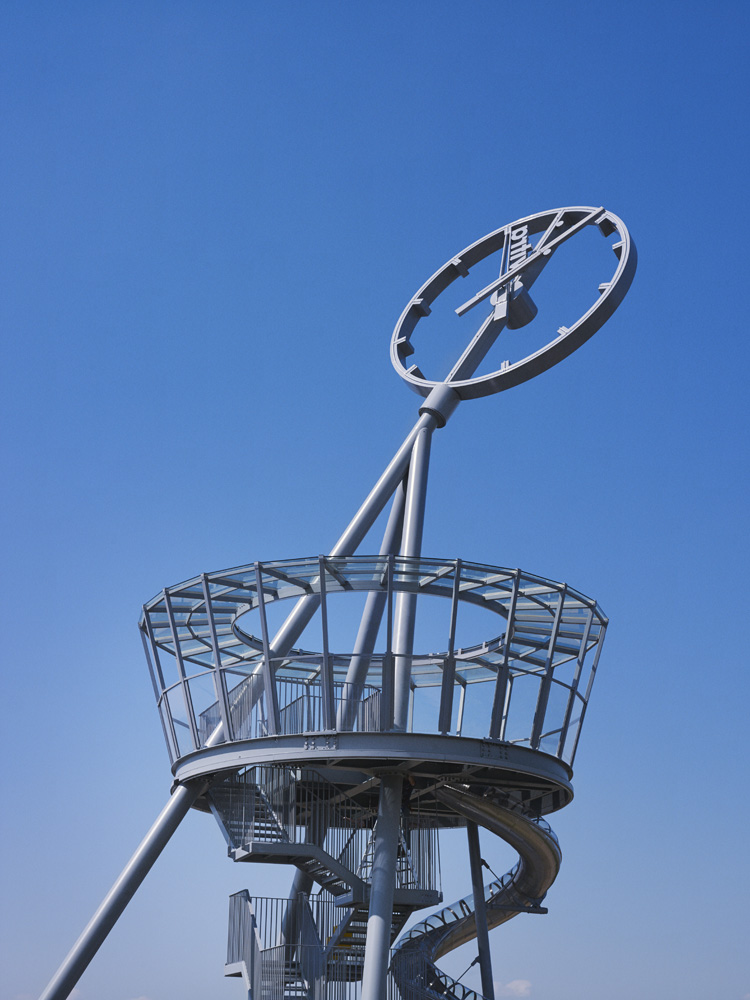 all images © JULIEN LANOO