The light of the abundant tropical sun falls on the white volume of this house designed by Studio MK27 on a beautiful Brazilian beach, on the northern coast of São Paulo. All of the ambients have floor-ceiling window frames – in the spans, like true walls of sliding glass – to create a pleasant thermal sensation and blur the division between interior and exterior.
In the living room on the ground floor, for example, 3.0 x 2.5 glass doors are built into the walls and integrate the indoor space with the balcony, in this way creating cross ventilation with the aim of reducing the room temperature. In this same space, wooden perforated doors – like large muxarabis – shade the interior without blocking the breeze.
On the ground floor we find the entire social area of the house, even the kitchen which faces one of the side gardens. The first floor, in turn, houses the bedrooms. And lastly, there is a terrace garden with deck on the roof – accessible by a flight of stairs protected by a hatch door.
Warm materials are meshed into the metal brises, shading the room on the upper volume. The combination of the wood, concrete and white aluminum (resistant to the effects of the sea air) end up creating, in the architecture of this house a tropical minimalism, with great influence of Brazilian modernism.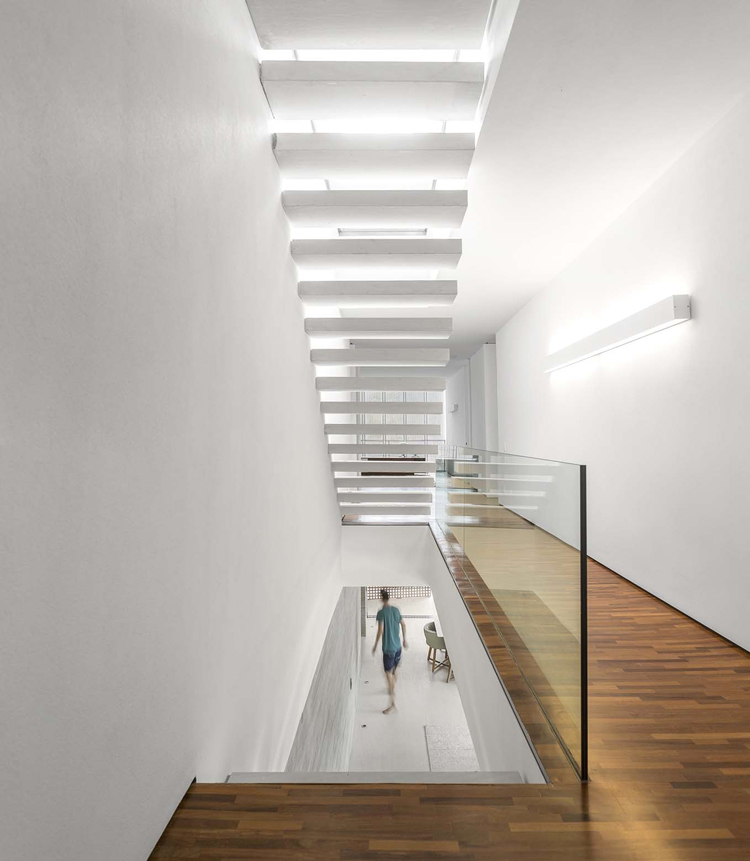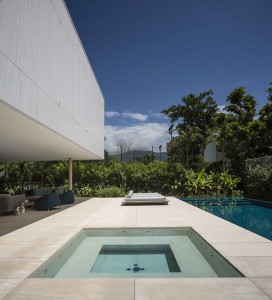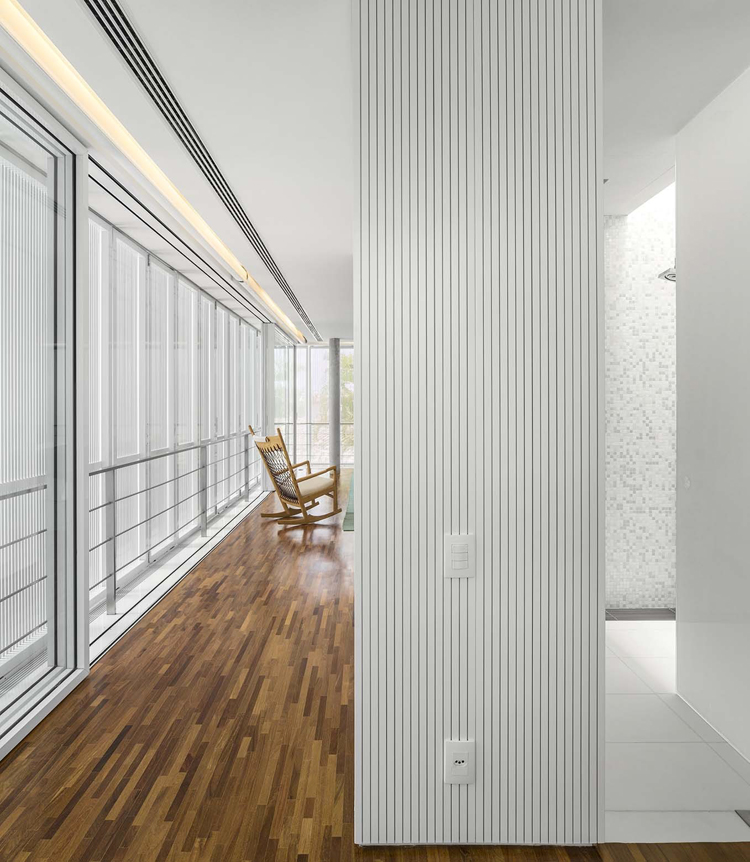 all images © FG +SG – Fotografia de Arquitectura