Londoners were stopped in their tracks as Land Rover placed a collection of full-size Range Rover Evoque Convertible wireframe sculptures in the iconic streets of the UK's capital. The installations were displayed outside prestigious London locations including the world famous Harrods department store on Brompton Road, Knightsbridge and in notable Mayfair addresses.
The bespoke sculptures were designed by Land Rover's own Design team, using advanced computer modelling to accurately outline the shape of the forthcoming Evoque Convertible. Crafted from aluminium and finished in a range of vibrant colours, the wireframes illustrate the elegant evolution of the Range Rover Evoque's transformation from coupe to convertible.
Following on from the original wireframes used to launch Evoque in 2011, the 1:1 scale works of art include 3D wheels as well as front and rear seats. Six Convertible wireframes have been produced to give the public a chance to see how the Evoque Convertible will look in its natural urban environment. Each wireframe will now begin a global tour as Land Rover builds up to the introduction in November of the latest addition to the growing Range Rover family.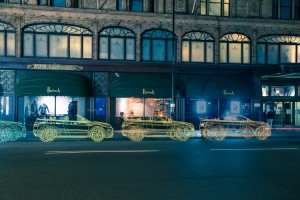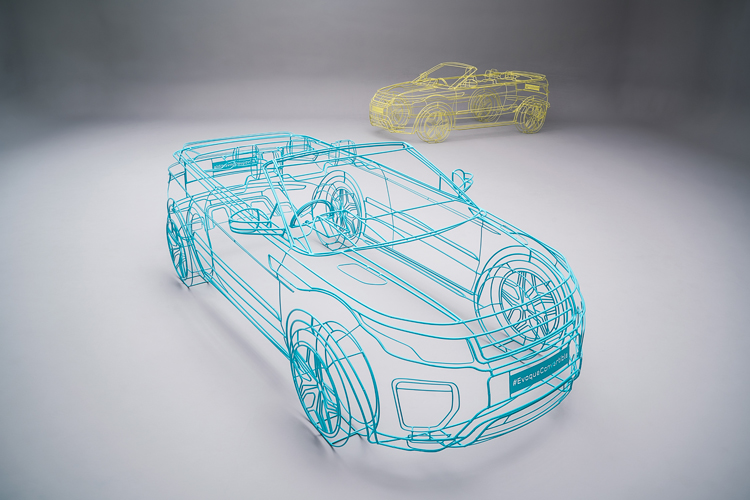 all images courtesy of Land Rover