Ford has unveiled the all-new GT, an ultra-high-performance supercar that serves as a technology showcase for top EcoBoost performance, aerodynamics and lightweight carbon fiber construction. The all-new GT supercar features rear-wheel drive, a mid-mounted engine, and a sleek, aerodynamic, two-door coupe body shell. It is propelled by the most powerful EcoBoost production engine ever – a next-generation twin-turbocharged EcoBoost V6 producing more than 600 horsepower.
Aerodynamic efficiency is at the heart of the GT design. From its optimum tear-drop shape to its aircraft-inspired fuselage and visibility-enhancing curved windshield, every slope and shape is designed to minimize drag and optimize downforce.
Although each surface on the GT is functionally crafted to manage airflow, it also features fully active aerodynamic components to improve braking, handling and stability. An active rear spoiler is keyed to both speed and driver input, reactively deploying and adjusting its height and/or pitch angle depending on conditions.
While it shares a legacy with classic Ford racing and performance cars, GT is a fully contemporary and functional shape that communicates modernity and pure beauty. The two-seat cockpit is accessed by upward-swinging doors, and features driver and passenger seats integrated directly into the carbon fiber passenger cell.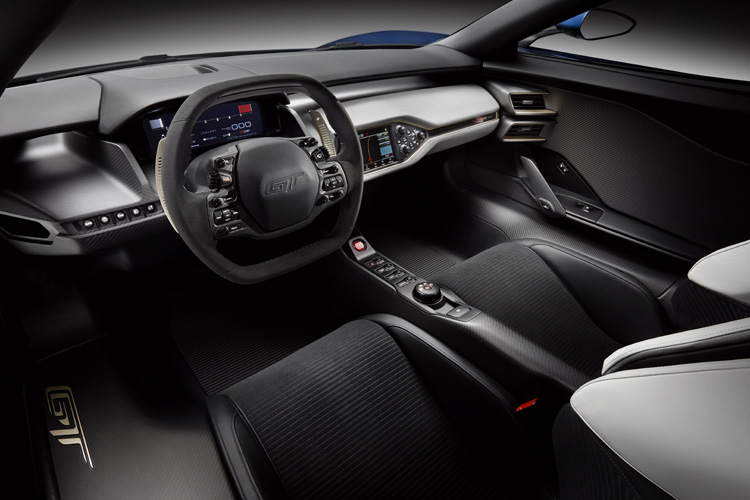 An F1-style steering wheel integrates all necessary driver controls, creating a stalkless steering column that allows uncluttered access to the transmission paddle-shift controls. A fully digital and configurable instrument cluster provides a wealth of driver-focused data. The display is configurable for multiple driving environments and different driving modes.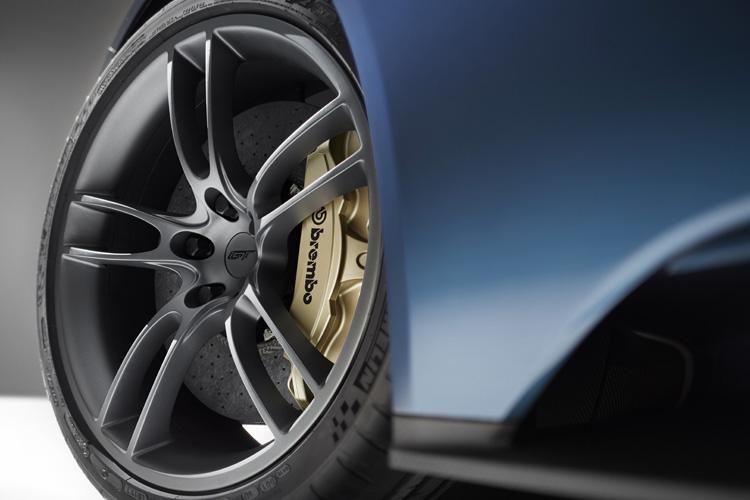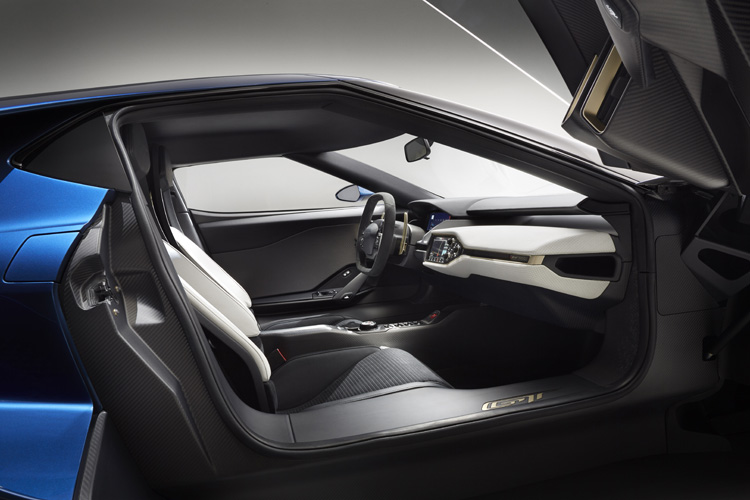 all images courtesy of FORD