Decorating your living space should be fun. After all, it's your home, not a waiting room. Let your personality shine with these over-the-top home trends and accessories.
Scented Wallpaper
For when wallpaper just isn't enough, look to scratch-and-sniff wallpaper. Dita Von Teese and Tommy Hilfiger are both said to have adorned the walls of their homes with this Wonka-esque wallpaper. And socan you. Jon Sherman, the owner of Flavor Paper, has created a series of bold wallpapers, with his newest invention being a wallpaper that smells just how it looks. The permanent line has three styles, or flavors, to choose from which include citrus, cherries and bananas. The wallpaper is made with a water-based adhesive and micro-encapsulated fragrance oils, which is hand-applied to the paper. When scratched, the capsules pop and a smell is released. Wallpaper, scented or not, can instantly transform the look of any room, big or small. Opt for a bold print or deep hue for the ultimate statement.
Green Marble
One of the hottest trends on Pinterest this year is green marble. This trend can add a touch of luxury to your space, no matter how you choose to incorporate it. To incorporate the green marble trend in your own home, consider small accessories like chic green marble coasters, decorative bowls for your kitchen, indoor plant stands or side tables with green marble tops or perhaps a mirror with a green marble frame. To take the trend over the top, opt for beautiful green marble tile flooring in a small bathroom to make a chic statement or incorporate a green marble in your kitchen with a dark green-hued tile backsplash.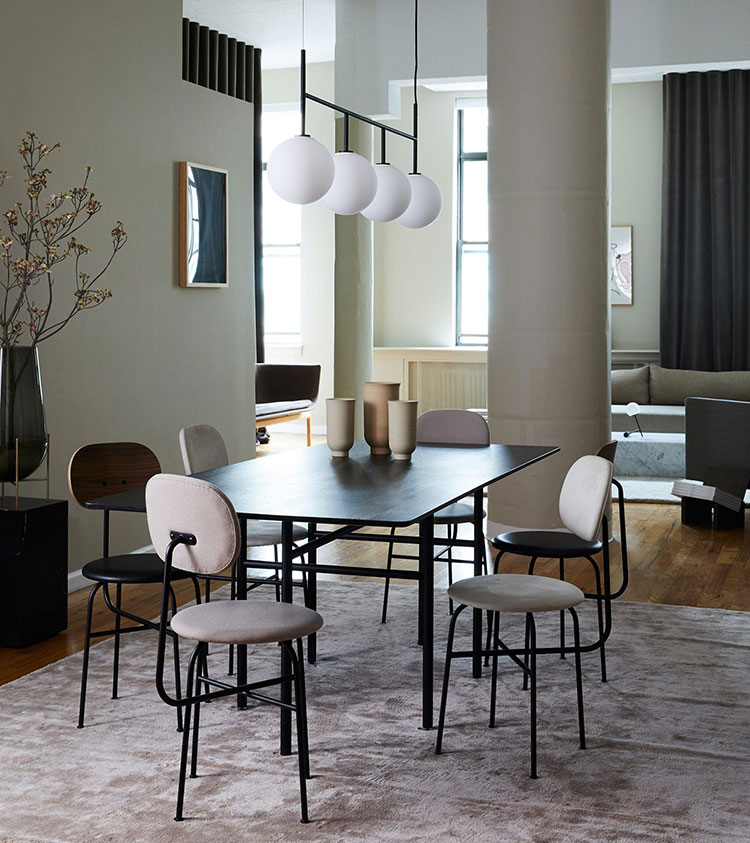 Pendant Lighting
The lighting in your home plays a vital role in the comfy-cozy feeling of your house. And when it comes to adding lighting to your living space, the more the merrier. In your living room, for example, consider adding a beautiful statement pendant lighting fixture, and complement the star of the show with with two scones to complete the new look. Before arranging any type of lighting fixture in your home, consider its purpose and how you intend to use it. And whatever you do, do not use the same lighting plan for each room. Keep it interesting by choosing options of different heights, sizes, textures and materials.
Gallery Wall
Do you have an empty wall to work with? Use it as a blank canvas and create a floor-to-ceiling gallery wall. Going all out with your gallery wall can be a real game changer for the style of your home. Gallery walls are unique to your style, beautiful to look at and if you want to make a statement in your home, a well-designed gallery wall can do just that. When putting your gallery wall together, be sure to choose a variety of visuals in a number of varying sizes. And when styling, it's always a smart idea to have an anchor piece, or center focal point such as a large artwork or poster that you can work around. A gallery wall can work in any room you choose, but look especially great in hallways or a dining room that could use a little more character.
Let your personality shine throughout your home with a stylish gallery wall, quirky scratch-and-sniff wallpaper, chic art gallery lighting-inspired fixtures, or stylish green marble.