Your workplace is your second home. You spend most of your time there. No matter how well your job goes, the workplace environment is vital to be productive. So what do you feel about your workspace? Do you have an organized desk? Is your office space able to inspire your creativity to get down to the business flow? If your workplace misses out on all these things, it is time to set it up. 
Building an efficient team and a peaceful workplace is not easy. An efficient team can translate activity into productivity. So, how do you make your employees' workplace feel like home? Focusing on establishing a harmonious working environment to drive individualistic performance is undoubtedly challenging.  
An office must be an inspiring space. From designers, bloggers, editors to every job role that requires creativity must have a well-equipped space to enhance the creative process and encourage collaboration. Here in this blog, we will check out a few aspects of making a workplace feel like home. After all, remember, a person who feels good will always be more productive!
1. Build a Positive Team Culture
Team building activities bring employees together and allow them to know the other person. Simple exercises and activities to group discussions and picnics will do wonders for your team. Discuss success and values within your team. Build a positive culture where everyone is treated equally and empower your employees to build a trustworthy relationship. People like to be appreciated and getting recognized. Give your employees feedback and engage in conflicts fairly to solve any issues.
2. Make Office Space Green and Eco Friendly
The relationship between office staff and their working environment is always crucial. Designing spaces that inspire and energize employees and increase their productivity.  
Do you wish to be in a place with no greenery? Everybody likes greenery. 
Workplaces with no plants can be dull and may not give you the feeling of home. So, why not introduce some greenery to your office space and desk? 
Studies prove that bringing in elements that allow nature connection can mentally help individuals relax and feel pleasant. Apart from bringing a positive element, it can also promote:
Well-being
Productivity
Creativity
Make your employees feel at home with few plants. A green environment can help your employees concentrate better and enhance their productivity. Live plants and greenery in the workplace have reported significantly higher levels of well-being than those who work in environments devoid of nature.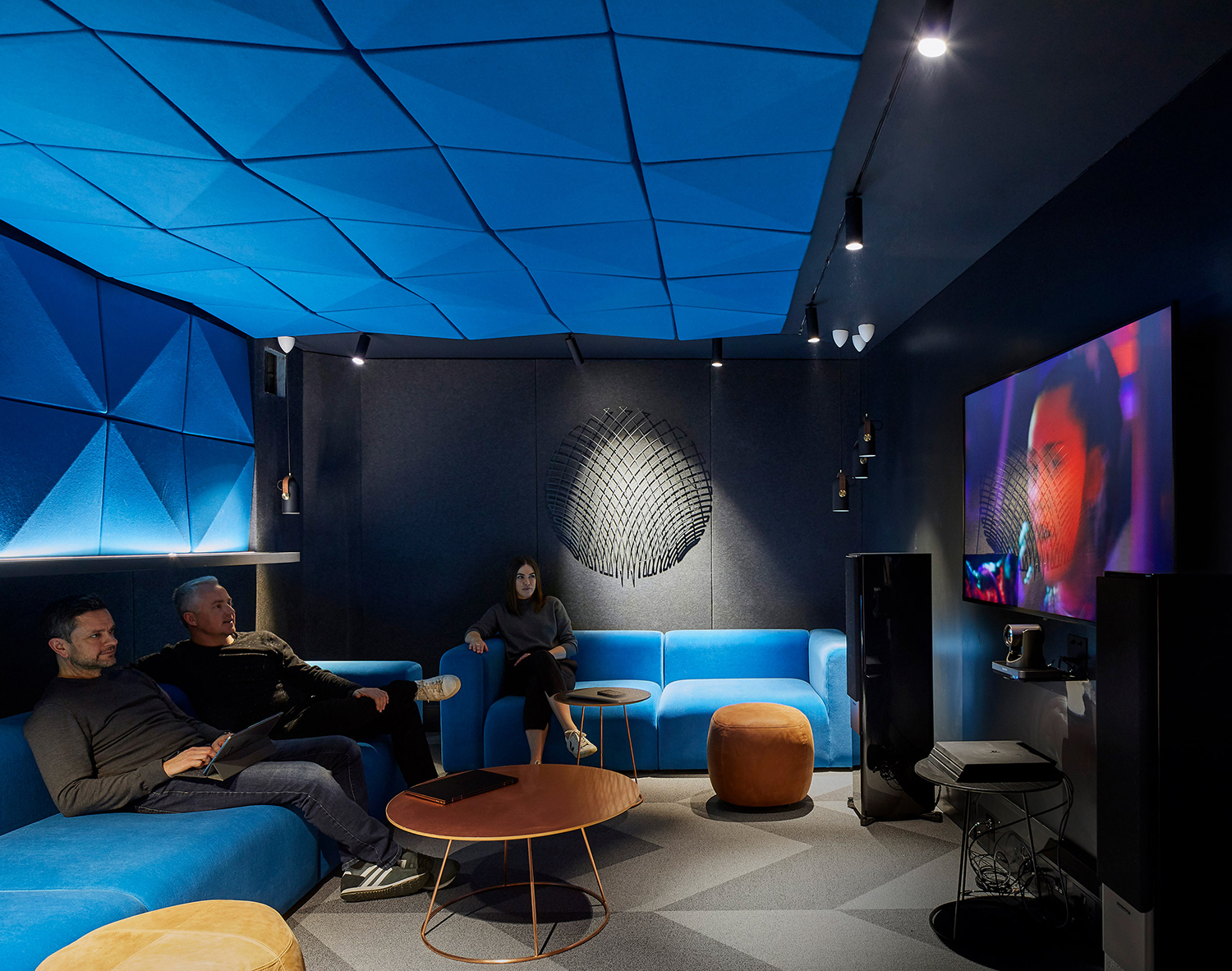 3. Bridge the gap with your team 
Employees want to be treated with fairness and respect, not just as a means to an end. As a manager, making yourself accessible to your direct reports gives them a sense of belonging and increases their confidence in the organization. 
Leverage software for employee engagement to get feedback from employees and keep a tab on their progress and accomplishments. Personally congratulate them on achieving new feats and serve as a source of motivation to them. It goes a long way!
Schedule time outs with your employees, talk about life and family, hear their opinions on organizational matters and be a shoulder they can lean on.
4. Let Light In
Natural light makes everything look pleasant. However, incorporating much natural light may not be possible in every office space. Allowing enough natural light can feed the plants in the office and keep yourself lively and efficient.  
Now, which is the excellent lighting if you cannot incorporate natural light into your office? 
Install UV lighting or skylights in the office to provide your employees with natural, airy, and healthy lights. Choose colour temperatures like warm white, neutral white, or daylight white with high blue content. Let light come from above as natural, which will increase the well-being and concentration of the employees. 
5. Reward and Recognise Your Team

 
Everyone wishes to get recognized for their works. How do you feel when you are acknowledged for a successful project? Great right? Encourage your staff and congratulate them on their growth. Also, help fix and give feedback to your employees for their well-being and increase your organization's productivity.
Build an employee recognition culture at your workplace. Make it a priority of your office culture to retain a family atmosphere. Rewarding and recognizing team members for their efforts will further create great paths to relationship bonding between employees. 
So, why does employee recognition matter?
A positive affirmation builds employees' confidence and positivity. Employee recognition further increases employee reinforcement in various forms. If you can make your workplace feel like home, you can:
Retain top talent
Increase employee engagement
Encourage high performance
Increased productivity and motivation.

 

Greater business outcomes
Lower absenteeism and stress
Also, companies might consider using rewards and recognition platform, which will help in increasing engagement, streamlining communication, and enhancing productivity and it will also help in encouraging and motivating teams in general by using customized recognition and employee rewards. No wonder employee recognition affects the bottom line of any business. To ensure your business reap the benefits in the long run, reward and recognize your team. 
Offering rewards that go above and beyond the call of duty and taking care about the overall wellbeing of your employees are other ways to express your gratitude. All employees may be granted additional benefits, such as a better parking space, and those who consistently do well may be granted a compensated time off. Provided you are a company owner, a team leader or a manager you can learn how to solve parking issues at work and contribute to a stress-free workplace. This will help your staff work better.
6. Create Innovative Designs and Interior Plans

 
Innovative designs and modified interior plans are trending now. Office spaces are recreated and modified to boost employee engagement. From cafe space, seating, graphics, artwork, upholstery, and colour of your office can impact the employees. 
Designing your office space with colour can make it look more welcoming and fun. Today, even before building, we can view and edit a building model in 3D to understand how good it will look. Revit Architecture is the new high engineering, bringing together architects and developers to convert ideas to construction. But, why should you learn Revit? Revit Architecture is a Software that allows you to design and modify spaces to great interiors. If you want to create high-quality and precise designs of architecture, revit architecture training can help you. 
7. Give Employees Chance to Make their Own Decisions
Do you know what happens if you give employees a chance to make their own decisions? They will start to consider your office as home and help it grow. By giving your staff autonomy, you create trust with them and their potential. 
Suppose you give your employees chances to make their own decisions. It will promote independent collaboration between staff and encourage them to take responsibility for their work. Trust, respect, and personal space are critical in making an employee feel empowered within an organization. 
Summary
Supportive and friendly 'family' feeling at work can do wonders for the productivity level of your business. A better designed and peaceful environment can make tremendous impacts on the work culture. After all, the office is the second home for every employee. Make it more beautiful and bring the home into the office.