Home maintenance can often feel like another demanding chore. Whether you feel like you simply don't have time for regular home maintenance, or you're in the habit of trying to avoid it at all costs, it's crucial to reevaluate and truly understand the benefits of proper home maintenance.
Why is Home Maintenance Important?

 
Home maintenance isn't just a general chore that you can take or leave. It's important to set up a dedicated home maintenance routine at all times, for the good of your property and yourself. Here are some of the main reasons why home maintenance is so important. 
If you allow problems within your home to go unnoticed and untreated, then there's always a risk of them exacerbating — and, in the long run, this could mean a huge bill to fix. By having regular home maintenance routines, it could mean that you catch problems very early on and can, therefore, use a quick and cheap fix to avoid the problem escalating (and becoming more expensive).
If you're a homeowner who is looking to sell one day in the future, then you need to make sure your home is in its best condition at all times. If you let problems escalate — especially structural problems — then these are only going to come up during viewings and home inspections, meaning it'll cost you money with your devalued property. 
Or, it could risk putting off potential buyers altogether. 
It Allows You to Live Safely and Securely
Home maintenance is all about keeping a safe home, both for the good of your property and yourself. If you have structural issues or underlying issues such as mold or damp, then these can be harmful in the long run. Good maintenance can prevent this. 
It Keeps Your Home a Happy One

 
Have a clean, tidy, and safe home is going to do a world of good for your mental wellbeing, too. It keeps your home in its best condition — which is a rewarding feeling, especially as you are paying your bills and mortgage costs within it. You want it to be worth it for a happy and secure home.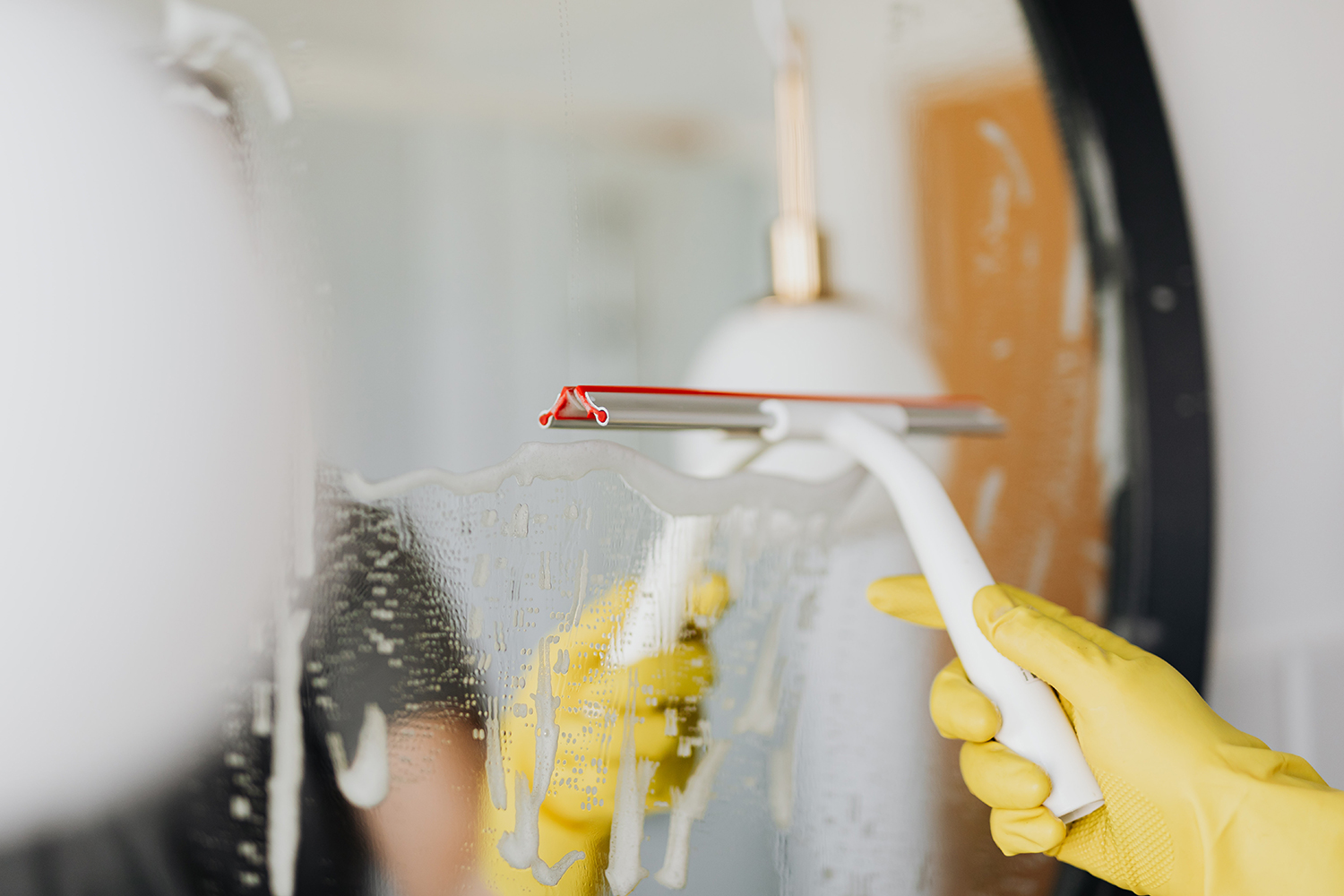 8 Home Maintenance Tips

 
Make Regular Checks
Sometimes, good maintenance simply means being aware of what's going on. This is especially important in rooms or areas of the house which you don't frequent too regularly, such as the attic or basement. These checks should simply be a scan and search for any problems which might be occurring. For instance, signs of a wet basement can signal a bigger issue and need to be attended to in order to prevent further damage. Additionally, any issues in the attic may cause leaks in rooms below, for example. 
Clear Out Your Guttering

 
Guttering build-up from dirt, leaves, and debris means that your guttering system won't be able to work efficiently, and this can cause damage both to the guttering and your home. It may also be a cause for overflowing water and leaks, so it's essential that you keep on top of your guttering cleaning to make sure the system runs smoothly. 
This is especially important during periods of heavy rainfall. 
Ventilate Your Rooms
Keeping your rooms aired and ventilated whenever possible will help for healthier airflow throughout your home, and also help to prevent the build-up of condensation or damp issues within the home. It's crucial to ventilate rooms if you are drying clothes indoors, too, to control the excess moisture in the air. 
Always Check Your Fire Alarms

 
It's important to regularly check the batteries of your fire alarms, as well as any carbon monoxide detectors you may have within your home. Be sure that they are always working and always switched on by getting into the habit of regularly checking them. 
Ensure That Your Chimney is Clean

 
If you have a wood-burning stove, then you'll want to make sure that you have a regular chimney cleaning service to make sure the flue is always kept clear. As a guide, your chimney should be professionally cleaned at least once a year to keep it safe and working properly. 
Keep an Eye Out for Any Leaks

 
Be sure to inspect the ceilings of your rooms on a regular basis, just to be sure that there are no signs of mold or damp creeping up in the corners. If you do find a leak, you'll need to conduct a proper investigation into where the leak is coming from and how it started in order to rectify and prevent further damage. 
Maintain Your Kitchen's Cleanliness
It's essential to have a proper cleaning routine in the kitchen, especially as discarded food and waste can attract unwanted critters and potentially mice or rats. Be sure to always clean under surfaces and cabinets, as food may have dropped unknowingly onto the floor and be hiding behind kitchen units. 
It's also essential to regularly take out the garbage, preferably on a daily basis, to prevent any waste build-up, which can also attract unwanted attention. This is especially important in more rural locations, and if your kitchen is stationed close to open outside doors. 
Pay Attention to Seasonal Maintenance
Your overall maintenance routine isn't going to be the same all year round. There are different checks that you are going to have to make depending on the season, temperatures, and weather. 
In the summer, it's important to think about: 
Checking and maintaining your AC system if you have one
That your shower system is working efficiently if used more often due to the hot weather
While in the winter, you should check: 
That your heating system is maintained

 

For frozen pipes and potential damage

 

The exterior of your property for weather damage

 
These are just a few examples, but it's important to pay attention to how the seasons and changing weather can affect your property specifically, and plan for it in the best possible way.